Joe and Anthony Russo release a new image of Stan Lee from The Avengers: Endgame featuring a look at the legendary icon from the year 1970 in the movie.
"Just because the spoiler ban is lifting, doesn't mean you shouldn't treat your fellow humans with respect and dignity during discourse. Or that you should run around intentionally trying to spoil the movie for people who haven't seen it… #BeKindOutThere #NuffSaid," tweeted the Russos.
The footage from The Avengers: Endgame sees Tony Stark and Steve Rogers go back in time to retrieve the Infinity Stones where Stan Lee makes a cameo stating, "Hey, man! Make love! Not war!"
A bumper sticker on the car also states the catchphrase of Stan Lee with, "Nuff said,"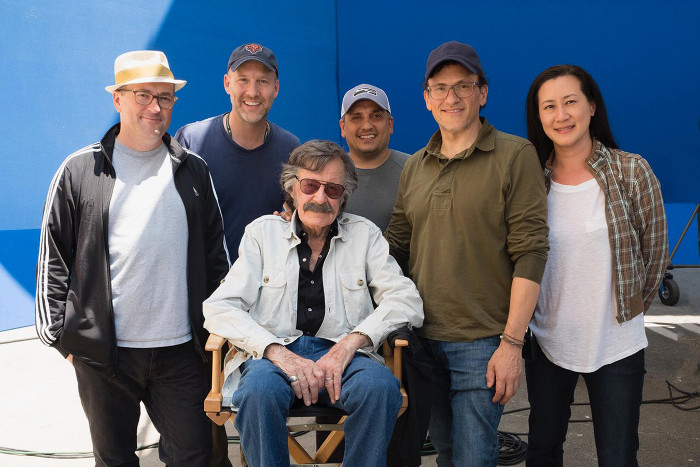 EW.com also reveals Marvel used de-aging technology for the special effects and scene.
"It's sort of the hippie era, and Stan's cameoing as a hippie and it's the free-love era," Joe Russo explains. "He's saying, 'Make love, not war.' It seemed like fun when we originally had the idea before Stan passed. Oh, what did Stan look like in the '70s?"
Joe Russo also confirms it is the last cameo for Stan Lee.
"It's the last Stan Lee cameo that made it to film," Joe Russo says.
"Can you believe it?" Anthony Russo adds, shaking his head.