As part of its $200 million-plus promotion – which is a record for any movie – The Avengers: Endgame will be assembling with the likes of McDonald's, Coke, Hertz, Geico, Audi and more.
Check out info, images and spots below.
McDonald's
Regarding The Avengers: Endgame McDonald's promotion, there will be 24 exclusive toys that come with Happy Meals in addition to a promo on the McDonald's mobile app where fans can unlock seven virtual Avengers and also get an exclusive behind-the-scenes video from the movie.
"Together, McDonald's and Marvel will join forces by Calling All Heroes and their families to convene at McDonald's restaurants for a heroic Happy Meal family experience," Kenny Mitchell, VP Brand Content and Engagement at McDonald's USA, said about its Marvel promo that starts Tuesday, April 23. "At McDonald's, families are the ultimate team, and our new campaign showcases how everyday heroes come together and bring out the best in each other. We're excited to help customers celebrate Avengers: Endgame through this memorable family moment."
Have a look at The Avengers: Endgame McDonald's Happy Meal toys: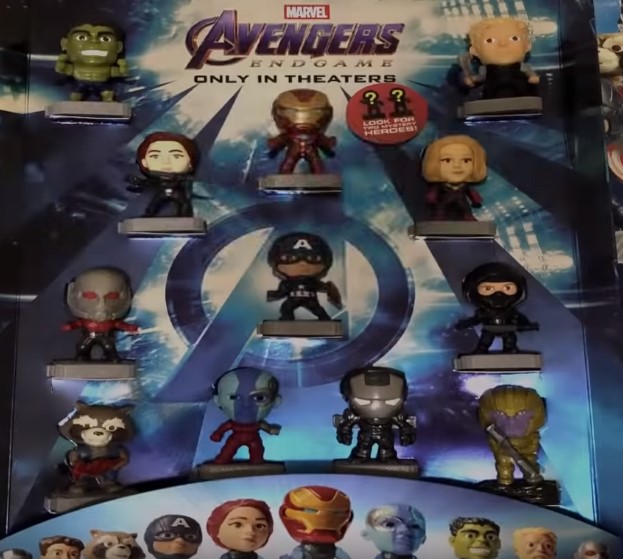 Hertz
Hertz has also released a new spot for the movie featuring Iron Man and Captain Marvel flying and blasting things in the background along with Thor's Stormbreaker and Captain America's shield.
"Travel can feel like you're in a battle scene. Hertz has rewritten the script taking the suspense and surprises out of car rental. We'll leave the drama to the Avengers," the video description says.
Geico
Geico also released a cool pic and spot where the Geico Gecko finds out what it truly means to wield the extraordinary power of the iconic Infinity Gauntlet.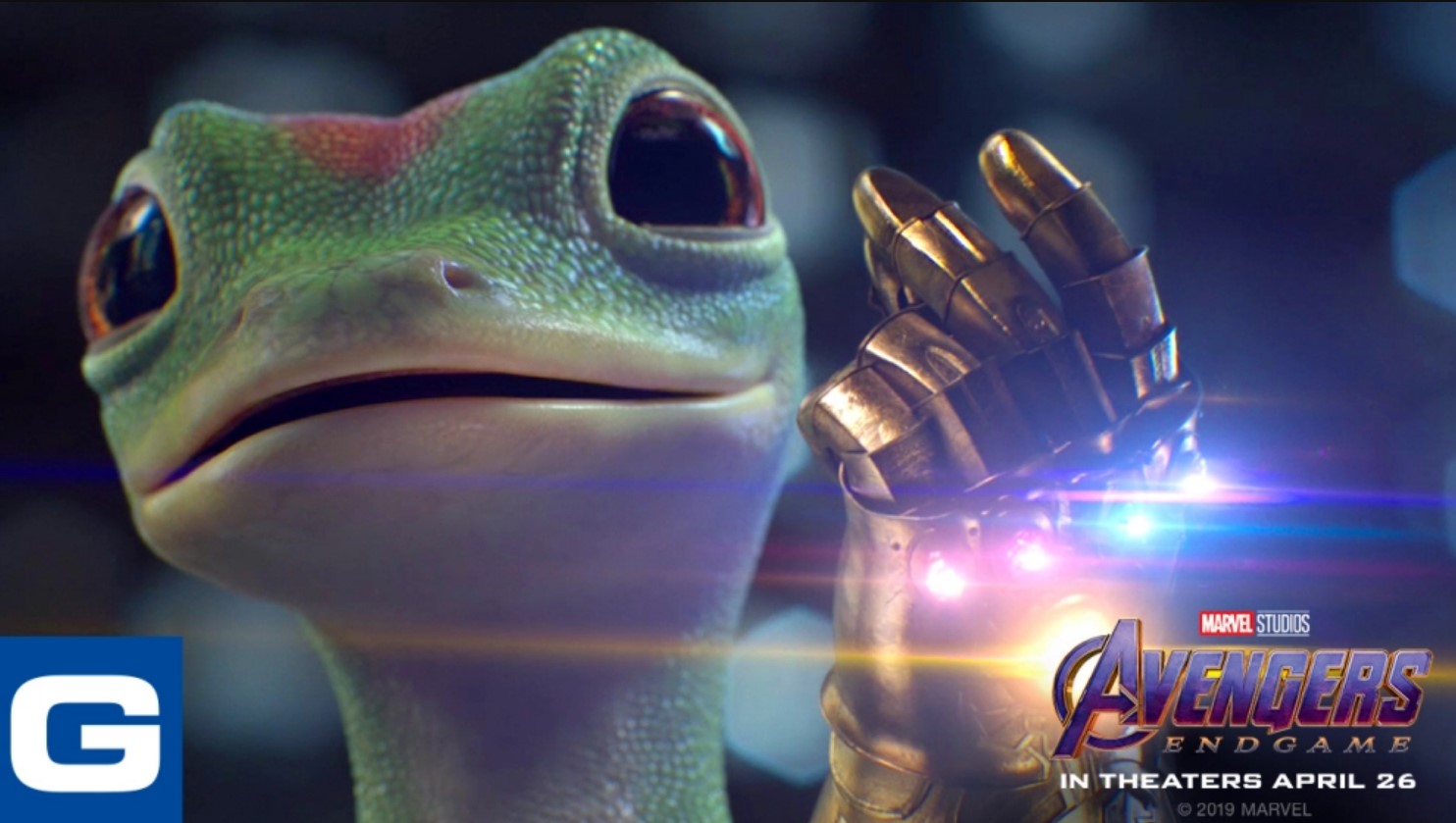 Audi
Audi probably releases two of the coolest promos as they tie into the movie itself and may reveal spoilers, so be wary when watching the following spots.
"Audi Head of Design Marc Lichte and Robert Downey Jr. discuss the design elements of the Audi e-tron GT concept, which will make its film debut in Marvel Studios' Avengers: Endgame," the first video description teases.
The second video teases, "With the Audi Experience Ride premiering at CES 2019, the Four Rings, Marvel's #Avengers and #Disney Games present a #virtual #reality experience that enables passengers in the back seat of the #Audi #etron to hitch a ride that makes them feel as if they were flying through space."
The Avengers: Endgame tie-in promotions
Additional tie-in promotions include Stand Up to Cancer and MasterCard, an Ulta Beauty makeup line (see below), Coca-Cola is sporting cool themed cans (see below), Google, General Mills has a discounted ticket promotion, Ziploc, OPPO Mobile has Avenger's inspired F11 Pro mobile phones and phone cases, and Synchrony Financial.
(via Deadline)