Another deleted scene is revealed from The Avengers: Endgame involving Iron Man as well as actress Katherine Langford (Cursed, 13 Reasons Why) who was rumored and said to be a part of the film, but obviously wasn't in the finished product.
Check out a bunch of more deleted and alternate scenes here.
Directors Joe and Anthony Russo revealed during the HappySadConfused podcast that they decided to cut the Katherine Langford scene from The Avengers: Endgame.
Note: Spoilers follow.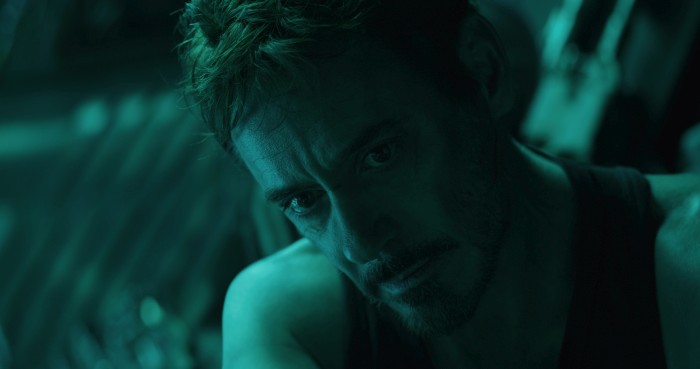 The scene involves the 23-year-old Katherine Langford playing the grown-up daughter to Tony Stark and Pepper Potts with Morgan Stark.
The character Morgan Stark (played by Lexi Rabe) is first shown in The Avengers: Endgame as part of the timeline set 5 years into the future after The Snap. Tony is living a pretty good life and married to Pepper where he is retired and has a daughter. Tony also comes up with the idea to bring everybody back to the present and not undo things in the past, as he is obviously afraid if they undid The Snap, Morgan might not exist.
So the original plan was to have Katherine Langford appear as the adult Morgan Stark when Tony Stark uses the Infinity Gauntlet, which is similar to when Thanos did The Snap for the first time in Infinity War and saw the young Gamora.
Similar to Thanos, Iron Man would have been transported to an ethereal plane where he would meet the future version of his daughter he left behind.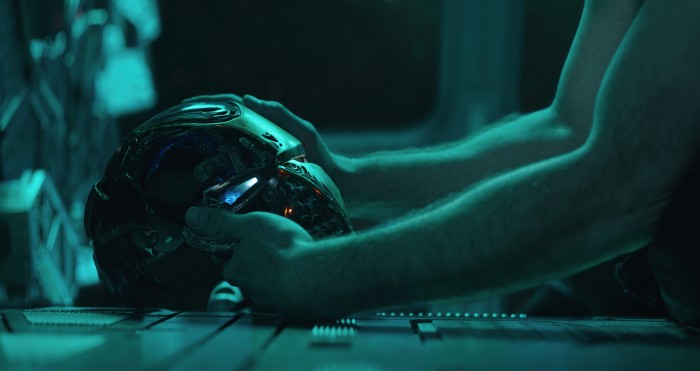 "There was an idea that we had that Tony was gonna go into the metaphysical way station that Thanos goes into," Joe Russo said.
"Remember where Thanos saw his daughter?" Anthony Russo added.
"There was going to be a future version of [Stark's] daughter in that way station," Joe Russo says.
It is explained that the Tony Stark and Katherine Langford scene was meant to bookend the Thanos scene in Infinity War, but the older Morgan Stark was meant to give her father a sense of peace.
"The intention was that his future daughter … forgave him and gave him peace to go," Joe Russo said. "But it was just too many ideas in an overly complicated movie."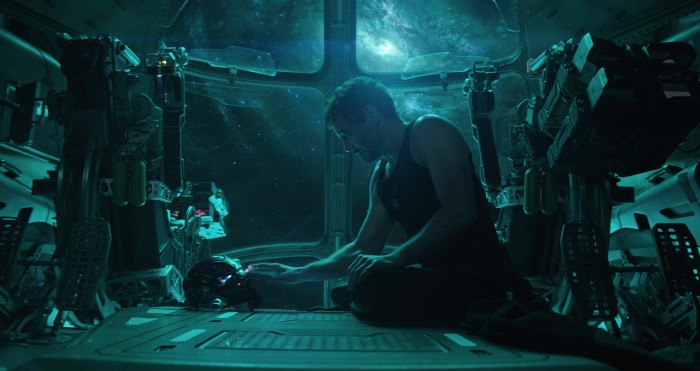 The Russos even reveal the shot the footage and used it in front of a test audience for The Avengers: Endgame, but felt it didn't work.
"We showed it to a test audience and it was really confusing for them," Joe Russo said. "What we realized about it was we didn't feel an emotional association with the adult version of his daughter. "So it wasn't resonating with us on an emotional level."
(via EW.com)
Image of Katherine Lanford from 13 Reasons Why: