The Avengers: Endgame IMAX trailer has made its way online in the form of a Russian-English version.
While the footage is the same as the first trailer, more content from the scenes is shown in the IMAX expanded 1.9:1 aspect ratio.
For example, more from the scene featuring Jeremy Renner as Ronin is shown of the dead man at his feet (see below).
The Russo brothers filmed both Infinity War and The Avengers: Endgame entirely using IMAX cameras, which offers around 26% more content on the screen. While watching the regular version it might not seem there is much of a difference, when you do compare the two different versions, the difference is rather noticeable.
The Avengers: Endgame IMAX trailer is said to be playing in theaters this weekend.
The movie gets released April 26, 2019 directed by Joe and Anthony Russo starring Robert Downey Jr., Chris Evans, Chris Hemsworth, Scarlett Johansson, Jeremy Renner, Karen Gillan, Paul Rudd, with Josh Brolin as Thanos.
IMAX: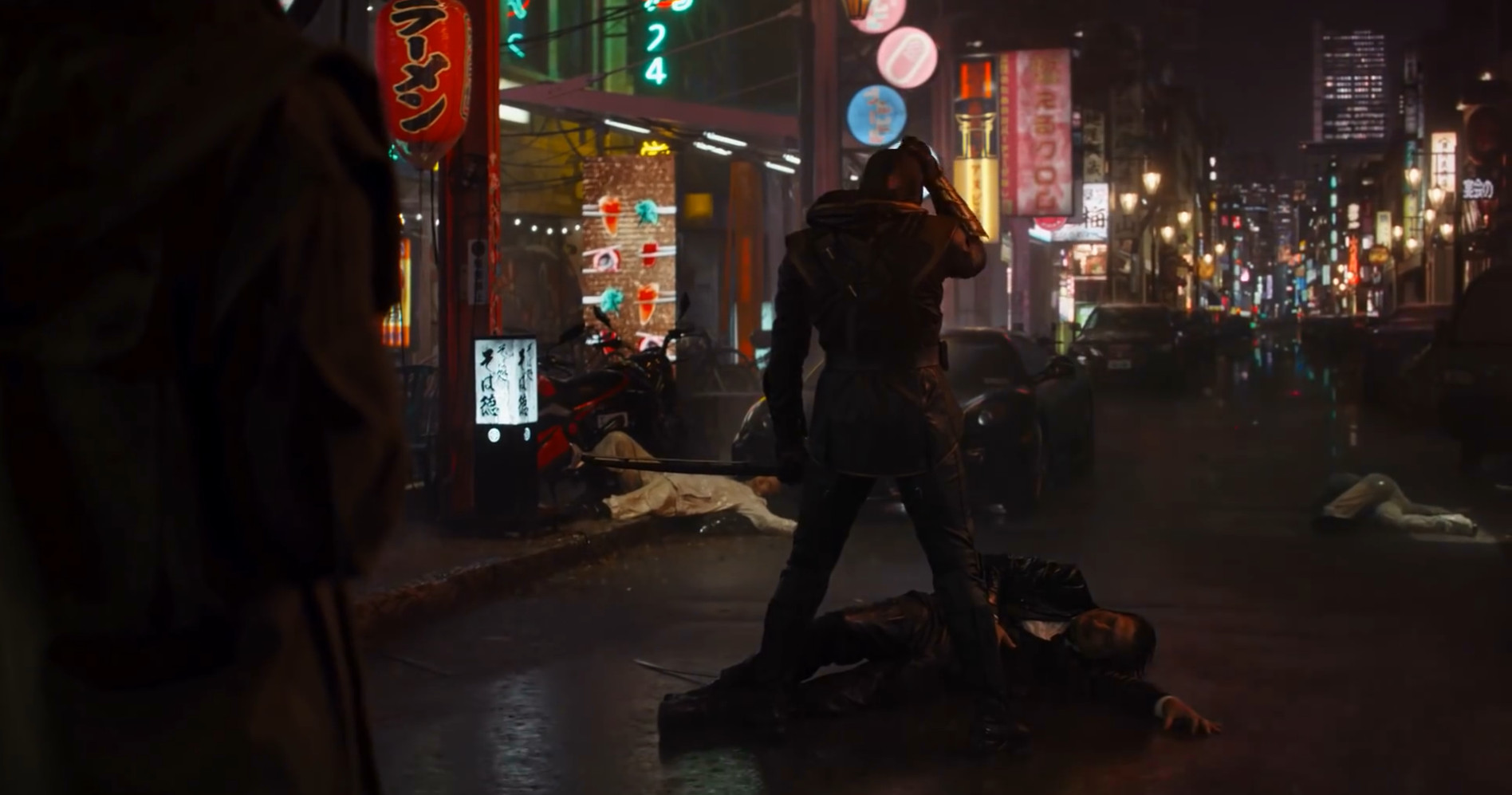 REGULAR: