Fans are assembling against Marvel on YouTube as they are presently disliking all the latest videos posted on the channel.
Taking a quick look at the latest videos posted to Marvel YouTube offers more dislikes than likes, which is usually unheard of.
The most recent video, "Marvel's Runaways Kids | Marvel 101," currently has 3.6 dislikes to 1.3 likes.
The next bunch of videos posted by Marvel offers similar results:
"Brush Up on Your Spider-Reading list before Spider-Geddon is over! | Earth's Mightiest Show" – 2.5 dislikes to 677 likes
"Can You Name All These Spider-People? | Earth's Mightiest Show Bonus" – 2.3 dislikes to 1.1k likes
"The Gifted Season 2 Ep. 9 Preview | The Only Option is War" – 1.6k dislikes to 355 likes
"Spider-Geddon is here, and we've got every Spider-Person ever! | Earth's Mightiest Show" – 1.3k dislikes to 1.1k likes
While The Avengers 4 trailer has been rumored to be released on Monday, a separate rumor is claiming a new Captain Marvel trailer will be released on Monday instead, which we can see would be a huge disaster for Marvel Studios as it will get disliked and down-voted to oblivion.
The best guess is that The Avengers 4 trailer will be released on Monday during NFL Monday Night Football on ESPN with the Captain Marvel trailer coming on Wednesday.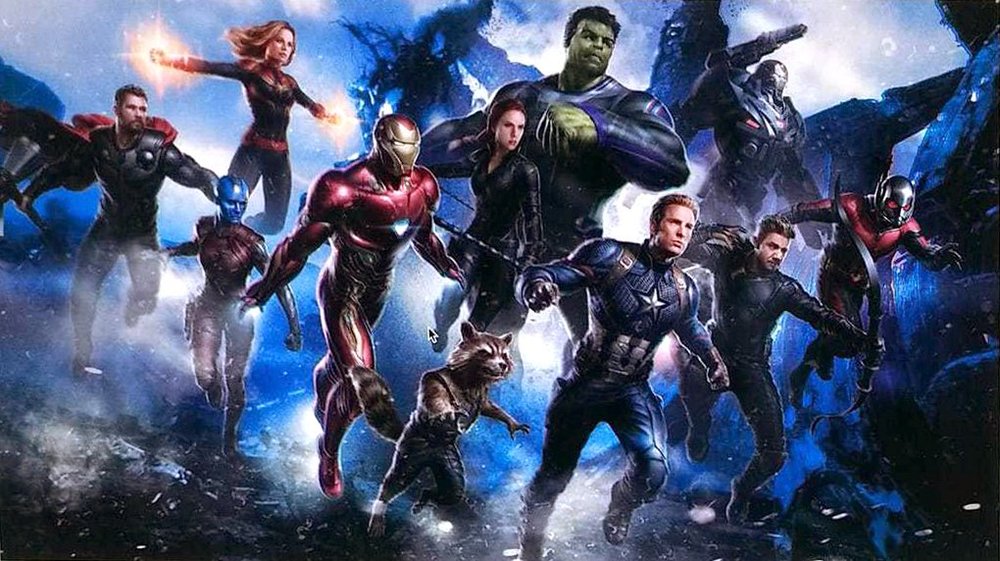 The Avengers 4
The film has a May 3, 2019 release directed by Joe and Anthony Russo and stars Robert Downey Jr., Josh Brolin, Chris Evans, Chris Hemsworth, Scarlett Johansson, Mark Ruffalo, Jeremy Renner, Karen Gillan, Bradley Cooper, Chris Pratt, Zoe Saldana, Dave Bautista, Tom Holland, Benedict Cumberbatch, Paul Rudd, Evangeline Lilly, Sebastian Stan, Chadwick Boseman, Don Cheadle, Danai Gurira, Letitia Wright and Brie Larson.
The movie is a sequel to Infinity War where the Great Titan left the universe in shambles by killing off half the population including the Avengers. Now Marvel's super heroes must suit up perhaps one last time to make things right by taking down Thanos once and for all.