Following getting dropped kicked by a crazed fan, Arnold Schwarzenegger teases the release of the new Terminator: Dark Fate trailer on social media which hits on Thursday.
"Since I'm from the future I can officially report that the Terminator trailer is 48 hours away," the Austrian Oak posted on Facebook.
"Welcome to the day after Judgment Day. Producer @JimCameron returns with director Tim Miller for #TerminatorDarkFate," the film's official Twitter account tweeted.
Watch the teaser below.
Update: A Linda Hamilton poster has also been released.
Terminator: Dark Fate has a November 1, 2019 release.
Synopsis: Linda Hamilton (Sarah Connor) and Arnold Schwarzenegger (T-800) return in their iconic roles in Terminator: Dark Fate, directed by Tim Miller (Deadpool) and produced by visionary filmmaker James Cameron and David Ellison. Following the events of Terminator 2: Judgment Day, Terminator: Dark Fate also stars Mackenzie Davis, Natalia Reyes, Gabriel Luna, and Diego Boneta.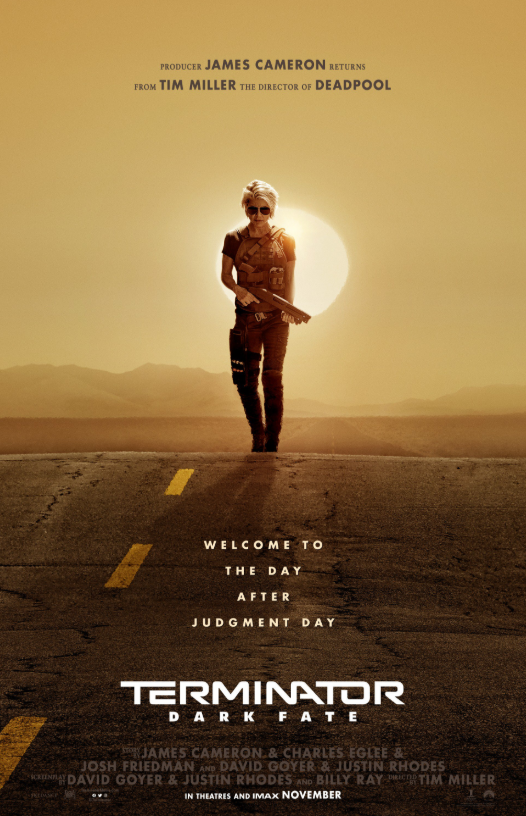 Terminator: Dark Fate images