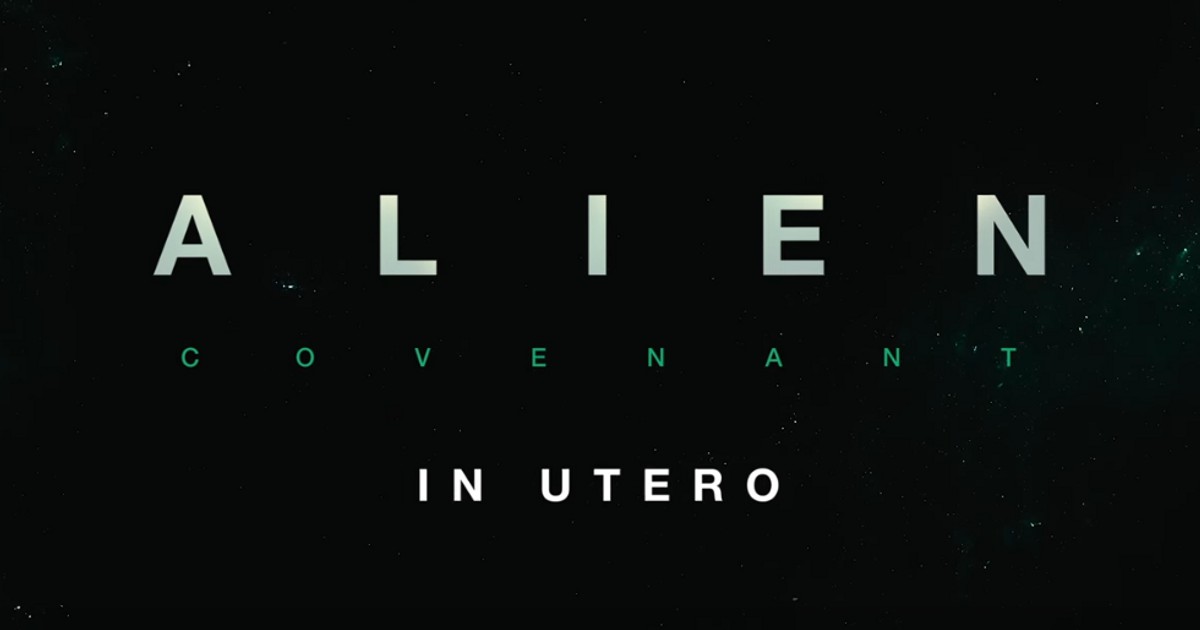 The Alien Covenant Virtual Reality Experience is coming to Oculus.
Fos Studios released the following "Alien: Covenant In Utero" promo below.
Alien: Covenant In Utero is a 360-degree virtual reality journey into a living nightmare and offers a terrifyingly close and personal encounter as an alien neomorph at the time of its birth. Fans will be able to experience the world around them, reliving the very first memories of the neomorph in an immersive environment.
The Alien: Covenant "In Utero" VR Experience produced by Ridley Scott and directed by David Karlak, in partnership with FoxNext VR Studio, RSA VR, MPC VR, a Technicolor company, and technology partners AMD RADEON and Dell Inspiron.
The Alien: Covenant "In Utero" VR experience will be available on Oculus April 26th.
Alien: Covenant has a May 19, 2017 release directed by Ridley Scott starring Katherine Waterston, Michael Fassbender, Noomi Rapace, Danny McBride, Demián Bichir, Jussie Smollett, Carmen Ejogo, Amy Seimetz and Callie Hernandez.
Ridley Scott returns to the universe he created in ALIEN with ALIEN: COVENANT, the second chapter in a prequel trilogy that began with PROMETHEUS — and connects directly to Scott's 1979 seminal work of science fiction. Bound for a remote planet on the far side of the galaxy, the crew of the colony ship Covenant discovers what they think is an uncharted paradise, but is actually a dark, dangerous world — whose sole inhabitant is the "synthetic" David (Michael Fassbender), survivor of the doomed Prometheus expedition.