Back in November saw Warner Bros. announce Young Justice Season 3, and now a premiere date is closer to being made known.
Young Justice creator Greg Weisman took to Twitter to offer an update in that series 3, "Outsiders," will debut the fourth quarter of this year, which is some time between October and December.
Too precise. All I know for sure is fourth quarter 2018.

— Greg Weisman (@Greg_Weisman) December 28, 2017
It has also previously been revealed that Young Justice Season 3 will feature 26 episodes, and since Young Justice Season 3 is due to stream on the new DC digital network, we can speculate the DC digital network will debut around the same time.
Joining Young Justice Season 3 on the new DC digital network includes the live-action Titans series and an adult Harley Quinn animated series.
In Young Justice: Outsiders the teenage Super Heroes of the DC Universe come of age in an animated world of super-powers, Super-Villains and super secrets. In the highly anticipated new season, the team faces its greatest challenge yet as it takes on meta-human trafficking and the terrifying threat it creates for a society caught in the crossfire of a genetic arms race spanning the globe and the galaxy. Equally praised by critics and viewers for its impressive visuals and rich storytelling, Young Justice reached more than 25 million unique viewers in each of its two seasons on Cartoon Network. This passionate fan support set the stage for the new third season.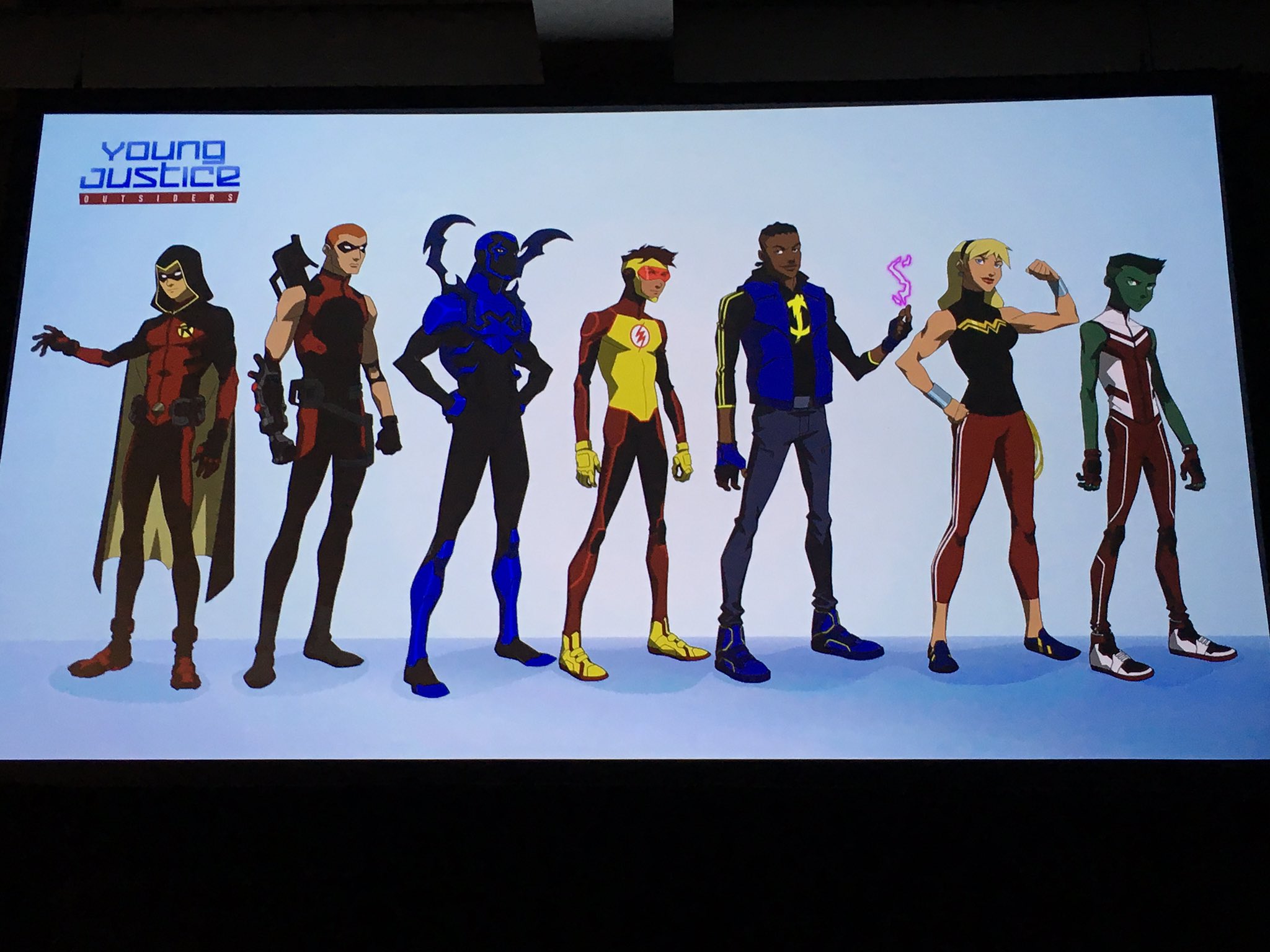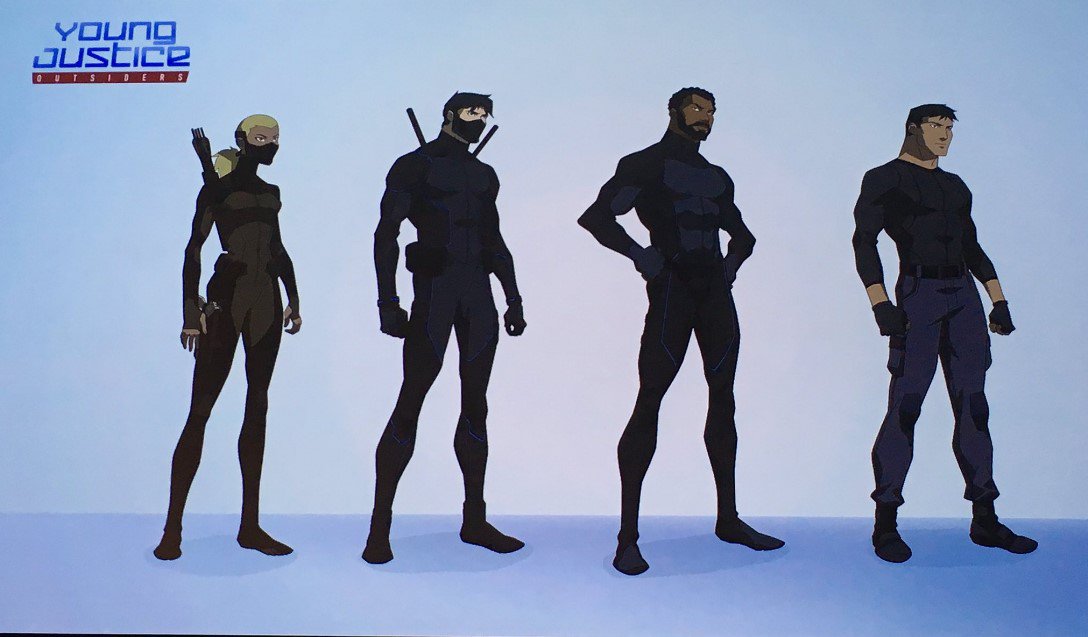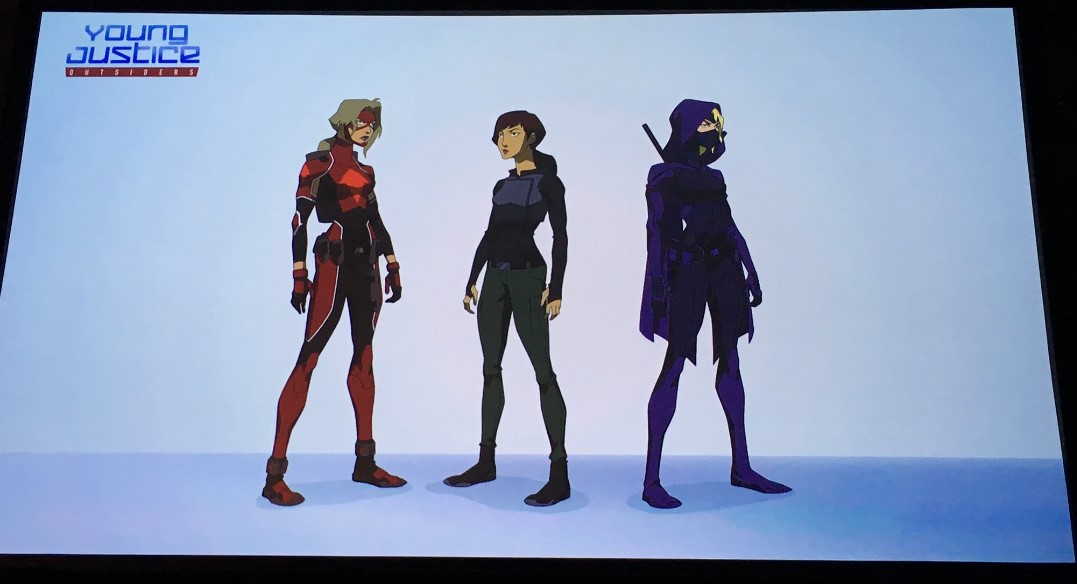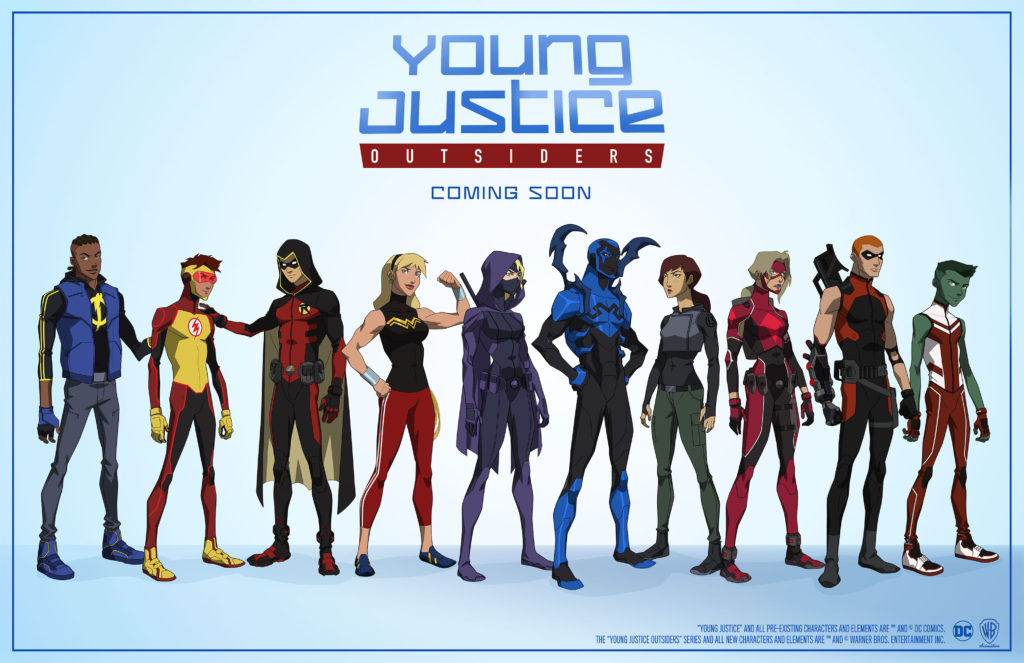 From left to right: Static, Kid Flash, Robin, Wonder Girl, Spoiler, Blue Beetle, Thirteen, Arrowette, Arsenal and Beast Boy