A pair of images has leaked online from Young Justice Season 3!
The images reveal what looks to be a villain for the series with Brimstone, whose body is made of lave and was created by Darkseid!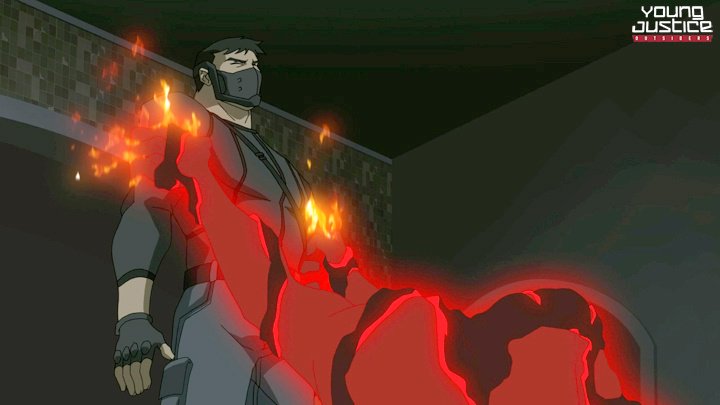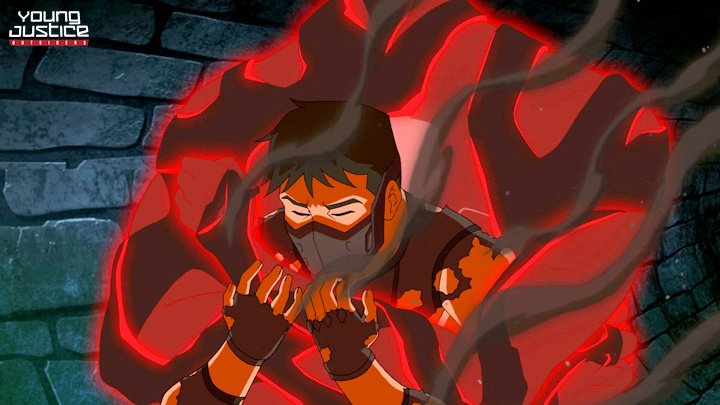 Young Justice Season 3 is near complete, with it recently learned the voice recording for the series has been completed.
"We've already recorded all 26 episodes. We're just waiting for the animation to come back. I've already seen some of it. It looks great. I'm so excited," Khary Payton, the voice of Aqualad, said. "It is as twisty, and turny, and full of so many characters, I can't wait for you guys to see it. You're going to love it."
Young Justice Season 3 is set to air on the new DC digital network later this year.
In Young Justice: Outsiders the teenage Super Heroes of the DC Universe come of age in an animated world of super-powers, Super-Villains and super secrets. In the highly anticipated new season, the team faces its greatest challenge yet as it takes on meta-human trafficking and the terrifying threat it creates for a society caught in the crossfire of a genetic arms race spanning the globe and the galaxy. Equally praised by critics and viewers for its impressive visuals and rich storytelling, Young Justice reached more than 25 million unique viewers in each of its two seasons on Cartoon Network. This passionate fan support set the stage for the new third season.
Check out art for Young Justice Season 3: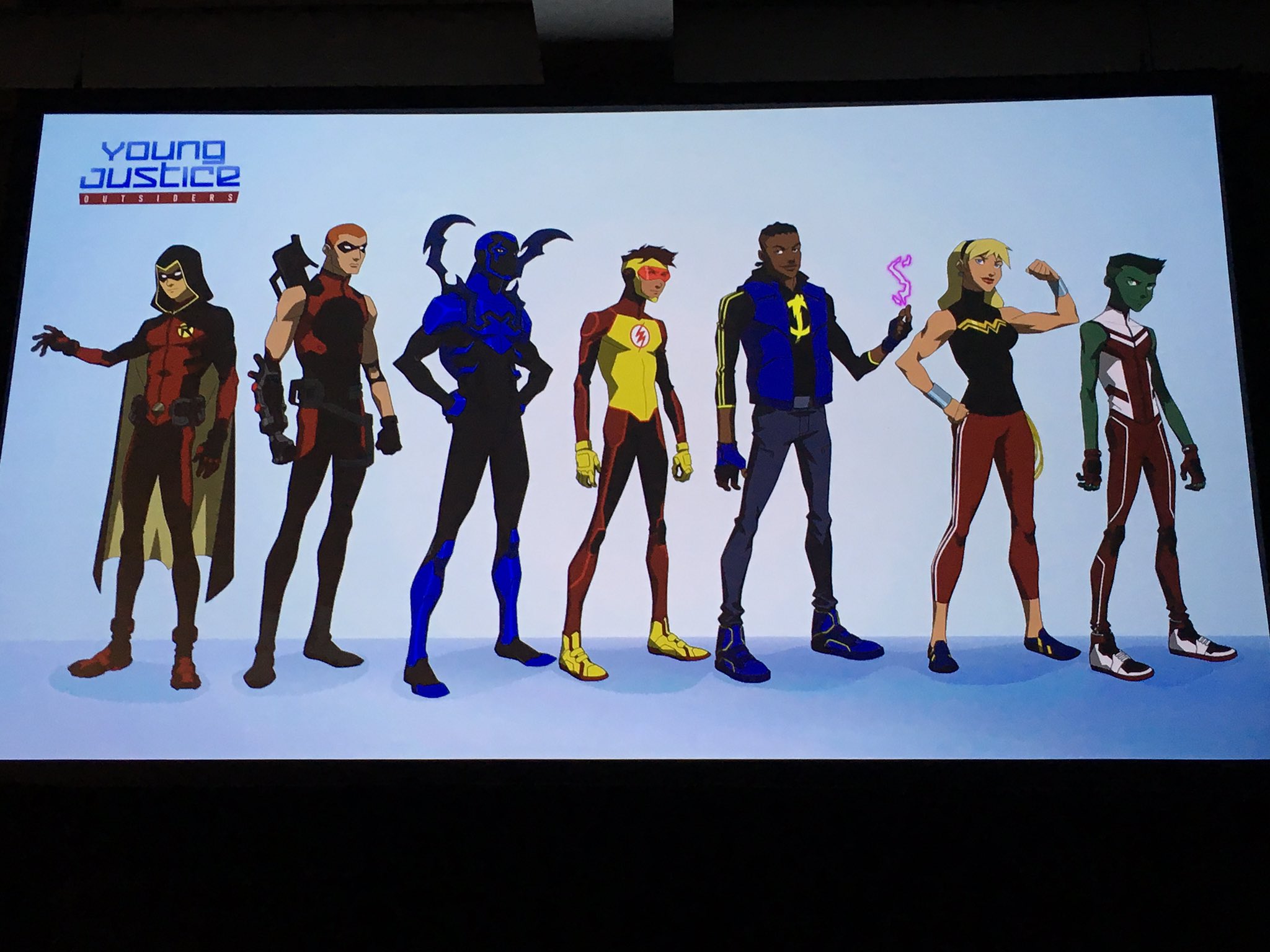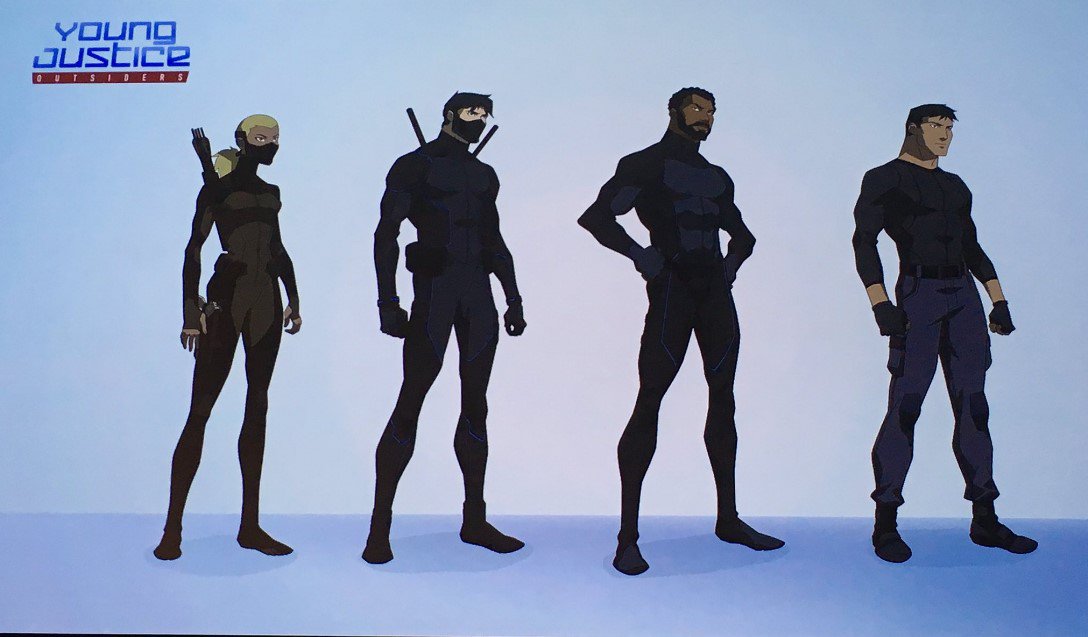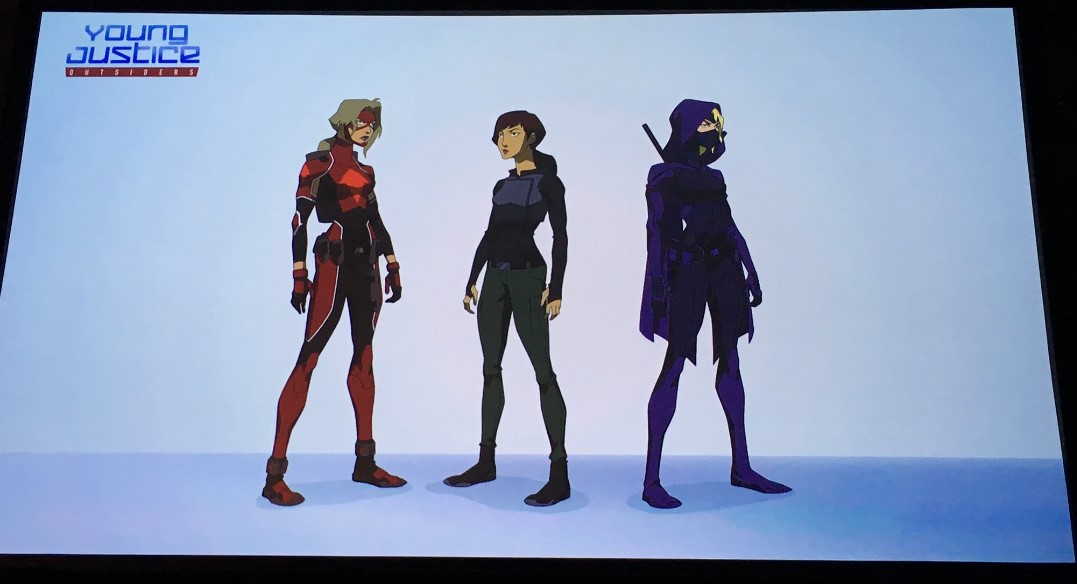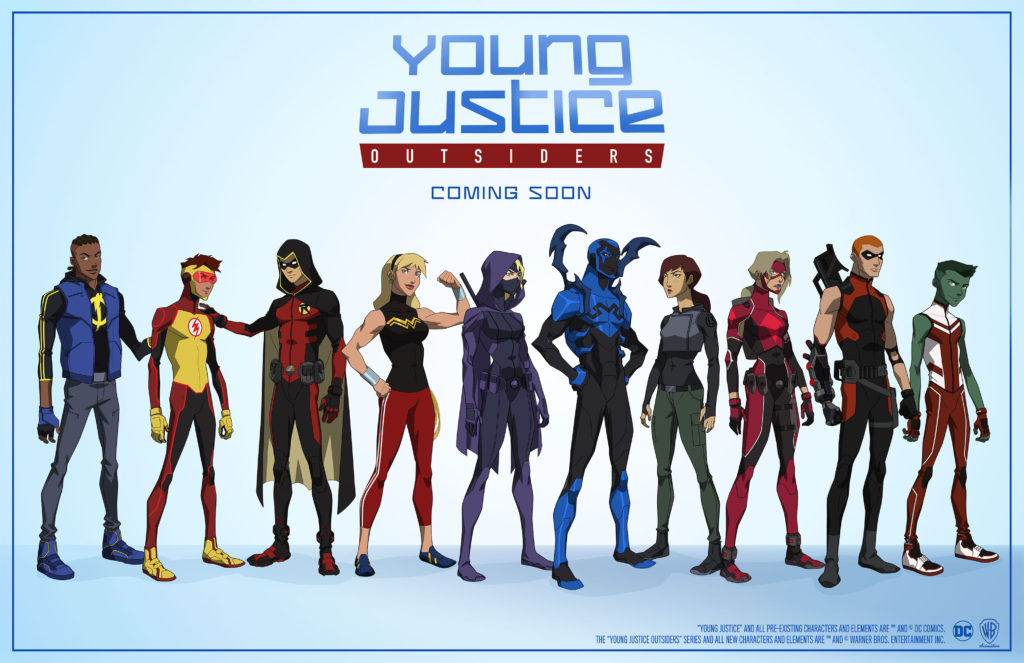 From left to right: Static, Kid Flash, Robin, Wonder Girl, Spoiler, Blue Beetle, Thirteen, Arrowette, Arsenal and Beast Boy