Cyborg is making his debut in Young Justice: Outsiders this Friday, with episode 11, titled, "Another Freak," the mid-season-finale.
Check out a clip above, with character design art released as well.
Cyborg is voiced by Zeno Robinson (Lego Star Wars: All Stars, Big City Greens), with his father, Silas Stone, voiced by Khary Payton (Ezekiel in The Walking Dead, also voice of Aqualad).
Young Justice: Outsiders is currently streaming on DC Universe in the US and returns in June with new episodes.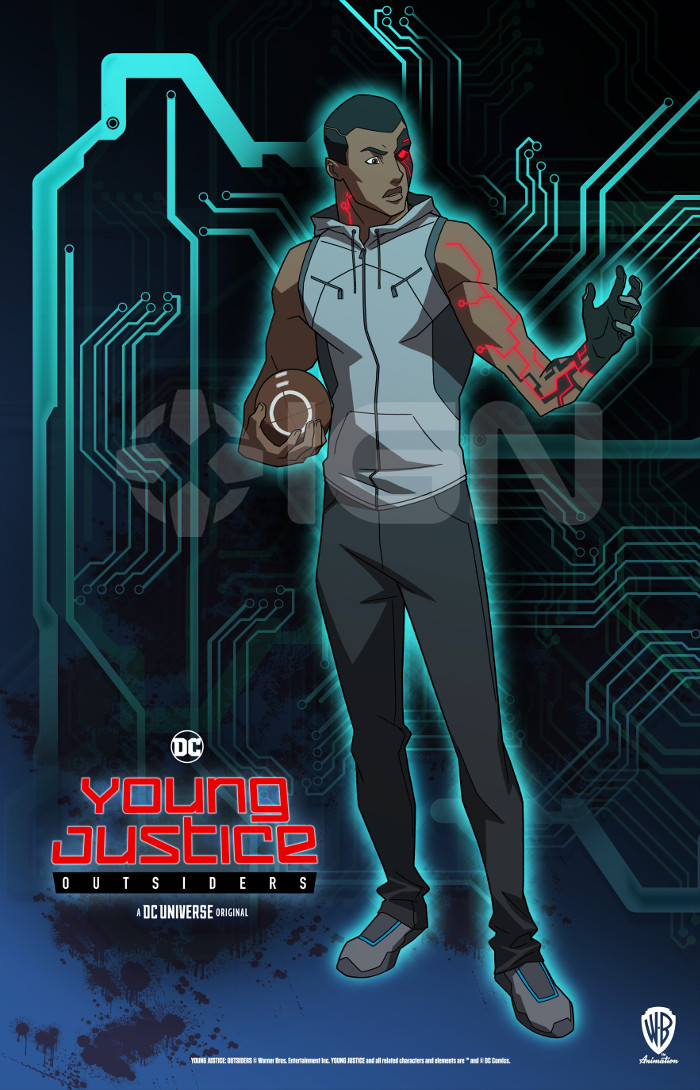 Young Justice: Outsiders features the return of the fan favorite animated series with a huge cast of DC's most iconic young superheroes – plus brand-new characters, many of whom are just discovering their unique meta-powers and special abilities. Set against the backdrop of a rich, deep world that touches all corners of the DC Universe, the season focuses on meta–trafficking, and an intergalactic arms race for control of these super–powered youths.
In Young Justice: Outsiders the teenage Super Heroes of the DC Universe come of age in an animated world of super-powers, Super-Villains and super secrets. In the highly anticipated new season, the team faces its greatest challenge yet as it takes on meta-human trafficking and the terrifying threat it creates for a society caught in the crossfire of a genetic arms race spanning the globe and the galaxy. Equally praised by critics and viewers for its impressive visuals and rich storytelling, Young Justice reached more than 25 million unique viewers in each of its two seasons on Cartoon Network. This passionate fan support set the stage for the new third season.