Netflix has released a new trailer and poster for The Witcher: Nightmare of the Wolf anime film, which is a prequel to the popular live-action series starring Henry Cavill.
"Face your demons. The Witcher: Nightmare of the Wolf premieres August 23, 2021 worldwide on Netflix," states the video description. "Escaping from poverty to become a witcher, Vesemir slays monsters for coin and glory, but when a new menace rises, he must face the demons of his past."
The world of The Witcher expands in this anime origin story: Before Geralt, there was his mentor Vesemir — a swashbuckling young witcher who escaped a life of poverty to slay monsters for coin. But when a strange new monster begins terrorizing a politically-fraught kingdom, Vesemir finds himself on a frightening adventure that forces him to confront the demons of his past.
The voice cast includes Theo James as Vesemir, Lara Pulver as Tetra, Graham McTavish as Deglan, and Mary McDonnell as Lady Zerbst.
The Witcher: Nightmare of the Wolf trailer:
The Witcher: Nightmare of the Wolf poster: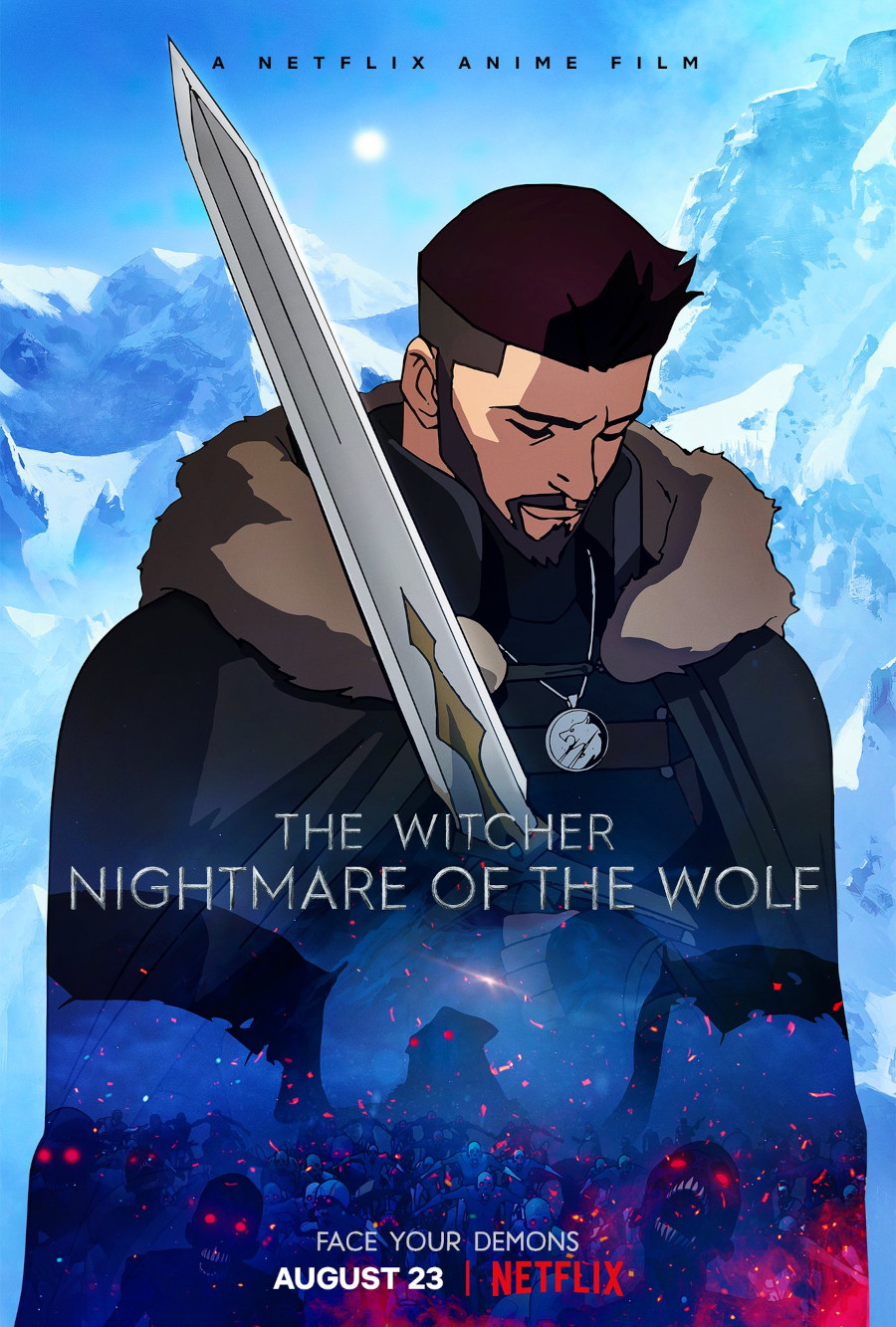 About Netflix:
Netflix is the world's leading streaming entertainment service with over 209 million paid memberships in over 190 countries enjoying TV series, documentaries and feature films across a wide variety of genres and languages. Members can watch as much as they want, anytime, anywhere, on any internet-connected screen. Members can play, pause and resume watching, all without commercials or commitments.