Watch the trailer below for American: Horry Story: Delicate, the 12th season of the franchise.
"Shhh, it'll only hurt a pinch," teases the description. "Watch the OFFICIAL TRAILER for FX's AHS: Delicate Part One. Premieres 9.20 on FX. Stream on Hulu."
As noted, the season has been split into two parts, with Season 1 premiering September 20, first airing on FX and then streaming on Hulu the next day. No premiere date for Season 2 has bee set as of yet.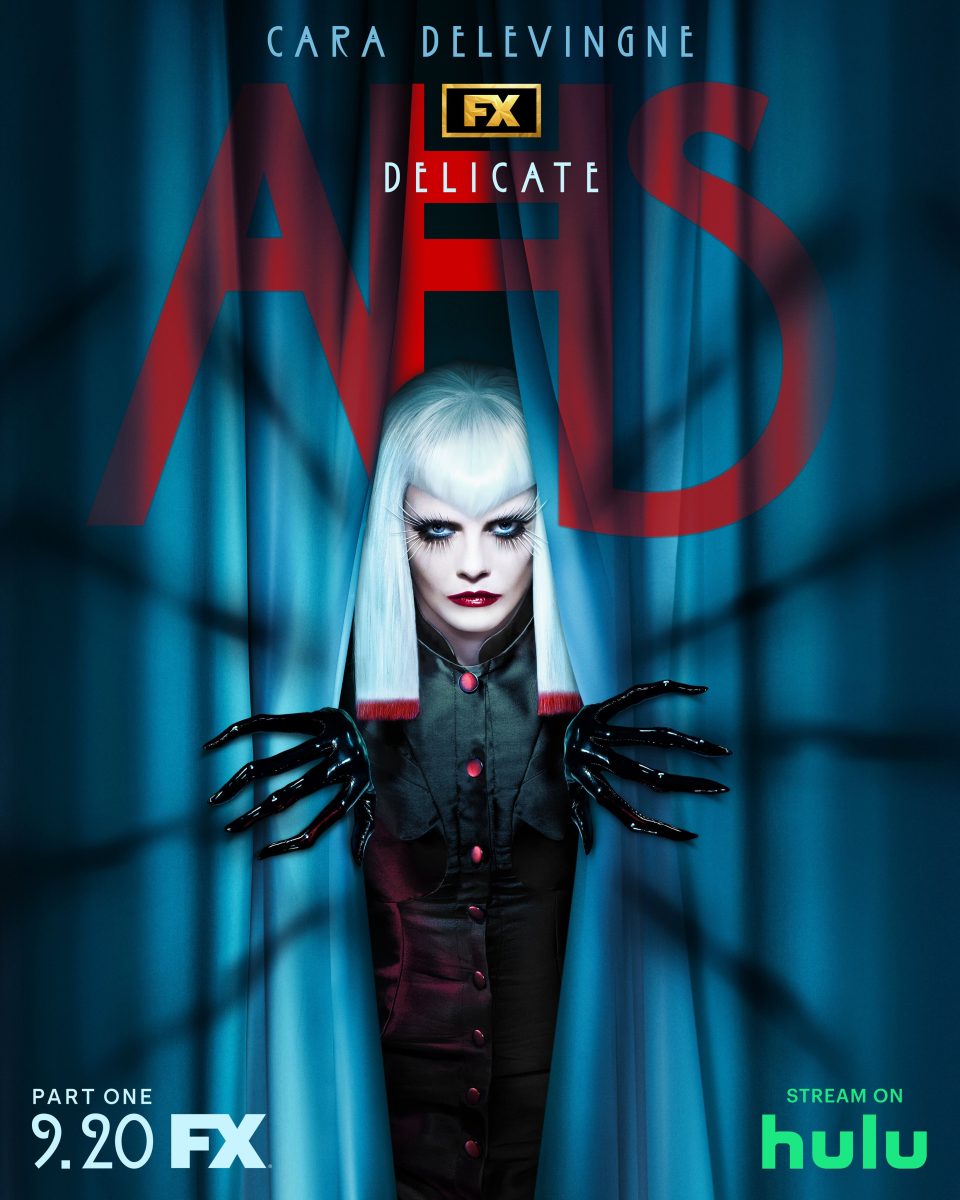 What is American: Horry Story: Delicate about?
In American Horror Story: Delicate, after multiple failed attempts of IVF, actress Anna Victoria Alcott wants nothing more than to start a family. As the buzz around her recent film grows, she fears that something may be targeting her – and her pursuit of motherhood.
American Horror Story: Delicate is the 12th installment of the award-winning anthology series created by Ryan Murphy and Brad Falchuk.
Since 2011, the creators of the limited series have redefined the horror genre with various installments featuring a creepy asylum, a coven of witches, a traveling freak show, a haunted hotel and the apocalypse itself. The television series sprouted a legion of dedicated fans who anticipate what terrors the next chapter will hold.
The Emmy® and Golden Globe® winning franchise, the progenitor of the modern-day limited series format and the longest-running hour-long series in FX's history, has aired 11 installments and been renewed through a 13th installment.
American Horror Story is produced by 20thTelevision.
The series stars Emma Roberts, Cara Delevingne, Matt Czuchry, Billie Lourd, Denis O'Hare, Leslie Grossman and Michaela Jaé Rodriguez, with  Kim Kardashian.
Changing things up from other seasons, the season is based on a novel by Danielle Valentine, Delicate Condition.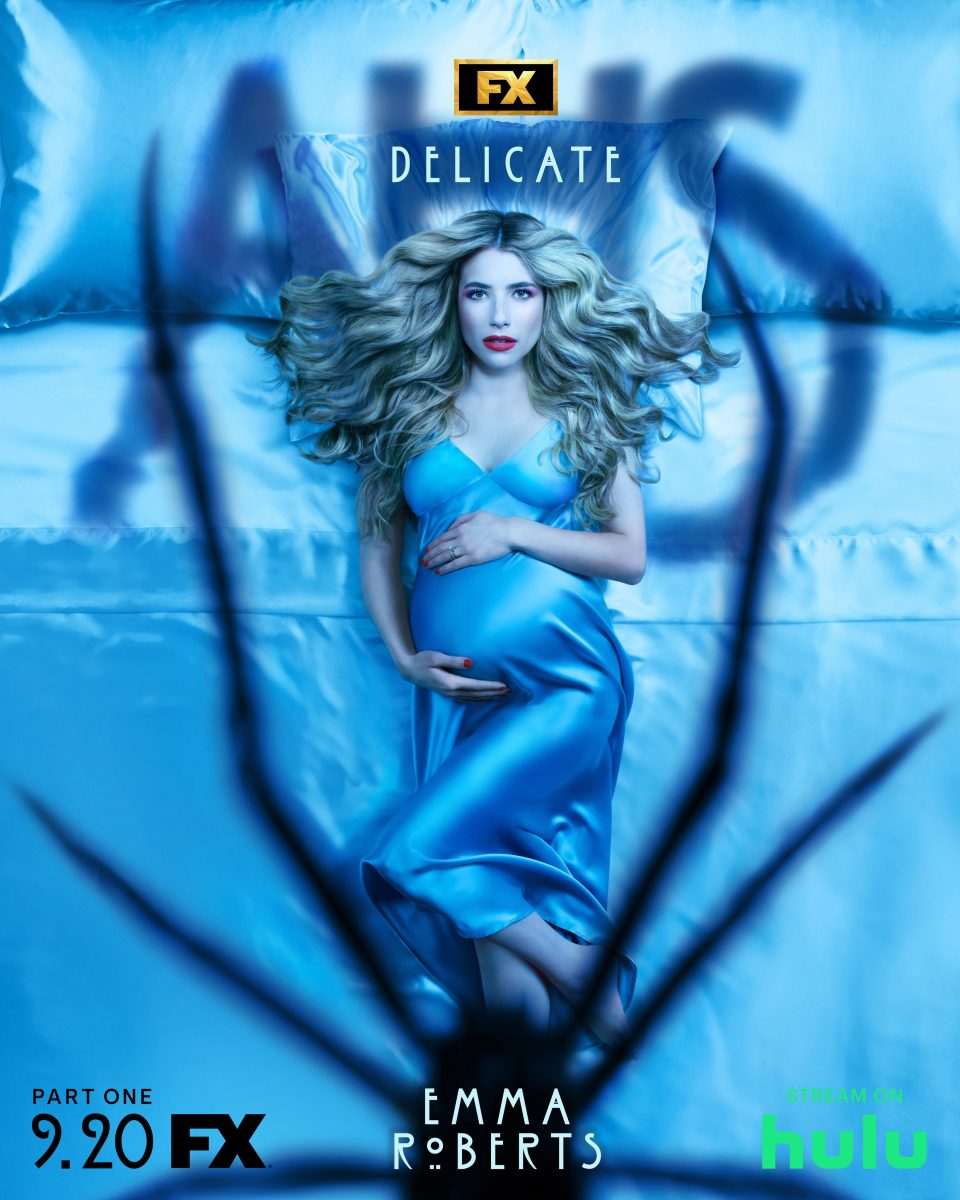 Here is the description of the book:
The Push meets The Silent Patient in a gripping thriller that follows a woman convinced a sinister figure is going to great lengths to make sure her pregnancy never happens—while the men in her life refuse to believe a word she says.
Anna Alcott is desperate to have a family. But as she tries to balance her increasingly public life as an indie actress with a grueling IVF journey, she starts to suspect that someone is going to great lengths to make sure that never happens. Crucial medicines are lost. Appointments get swapped without her knowledge. Cryptic warnings have her jumping at shadows. And despite everything she's gone through to make this pregnancy a reality, not even her husband is willing to believe that someone is playing twisted games with her.
Then her doctor tells her she's had a miscarriage—except Anna's convinced she's still pregnant despite everything the grave-faced men around her claim. She can feel the baby moving inside her, can see the strain it's taking on her weakening body. Vague warnings become direct threats as someone stalks her through the bleak ghost town of the snowy Hamptons. As her symptoms and sense of danger grow ever more horrifying, Anna can't help but wonder what exactly she's carrying inside of her…and why no one will listen when she says something is horribly, painfully wrong.
Watch the trailer: