Rumors surrounding WandaVision are offering possibly potential plot details and spoilers for the upcoming Disney Plus series that is said to feature Ultron and more.
The rumors come from someone at 4Chan who claims to be working on the series in Atlanta, Georgia, so bear that in mind.
Obvious big SPOILER warning as well.
WandaVision looks to debut Spring 2021 on Disney Plus.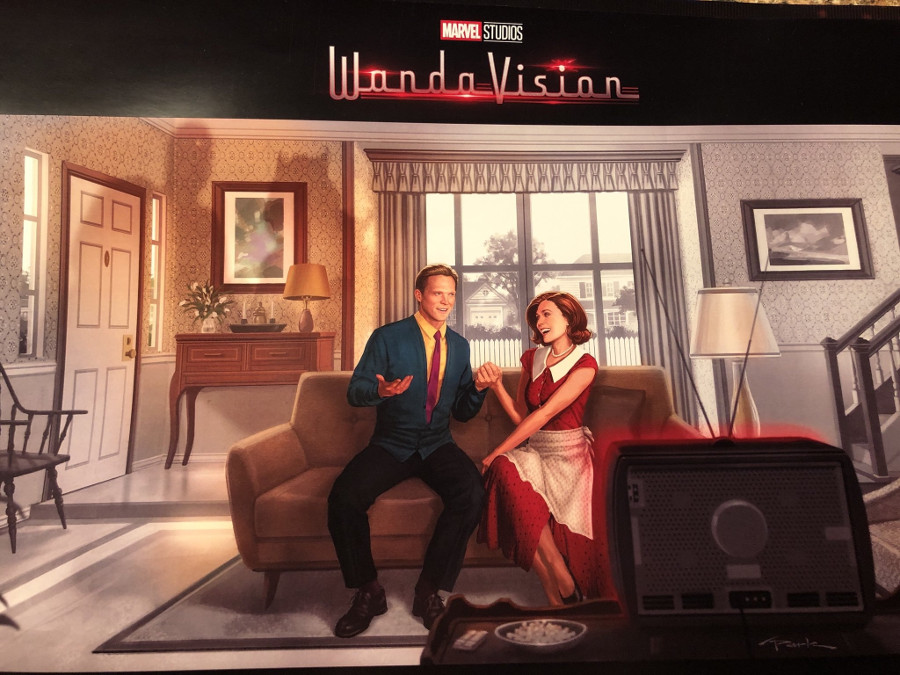 WandaVision plot leaks and spoilers:
It's claimed that following the events of Infinity War and The Avengers: Endgame (where Vision is dead) that Wanda is depressed and homeless.
It's said a mysterious woman named Agatha, played by Kathryn Hahn, comes across Wanda and offers her a deal where Agatha can make a pocket dimension where Wanda can live in a perfect world as long as she wants (forever), which Wanda agrees to.
Wanda's perfect world is said to consist of Vision with her two newborn babies: Wiccan and Speed.
Agatha appears as a noisy neighbor to keep an eye out in Wanda, but her real plan is to kill Wanda after the two babies grow up, which they do in a span of a week.
Meanwhile on Earth, FBI Agent Jimmy Woo (Randall Park) with his recruits, Darcy Lewis (Kat Dennings) from the Thor movies and a now grown-up Monica Rambeau (Teyonah Parris) from Captain Marvel, look into a case regarding Agatha, which leads to them getting sucked into Wanda's pocket dimension.
Guest stars and cameos are said to include Lashana Lynch from Captain Marvel as an elderly Maria Rambeau (using CGI), James Spader as Ultron using archived footage from The Avengers: Age of Ultron (Scarlet Witch's MCU debut) and Benedict Cumberbatch as Doctor Strange. Dick Van Dyke and Carol Burnett are said to have been offered cameo roles of an elderly couple in Wanda's perfect world as well.
It's said the final episode of WandaVision leads into Doctor Strange: In the Multiverse of Madness.
Additional details are said to include that Ben Barnes and Dominic West are cast as Chthon and The Grim Reaper, respectively, Agatha's two minions who are tasked to kill Vison and the babies.
On a related note, check out concept art for Vision that was said to have leaked a while back for Avengers: Endgame, but might actually be for WandaVision.