Following the disappointment of Transformers: The Last Knight, it's learned that the Transformers movies will be rebooted following the release of the upcoming Bumblebee spinoff film.
The news actually comes out of this past weekend's Toy Fair where Hasbro had a big presence.
TFW2005 offers up details on the Transformers reboot in that Hasbro stated Paramount will be resetting the Transformers live-action movie series, which will see Paramount having less control, and that Hasbro will have greater control including green-lighting the movies that get made.
It's further said that a sequel to Transformers: The Last Knight is not getting made, and that there are no Transformer movies scheduled to be released following Bumblebee at this time as the following image features Hasbro's movie slate: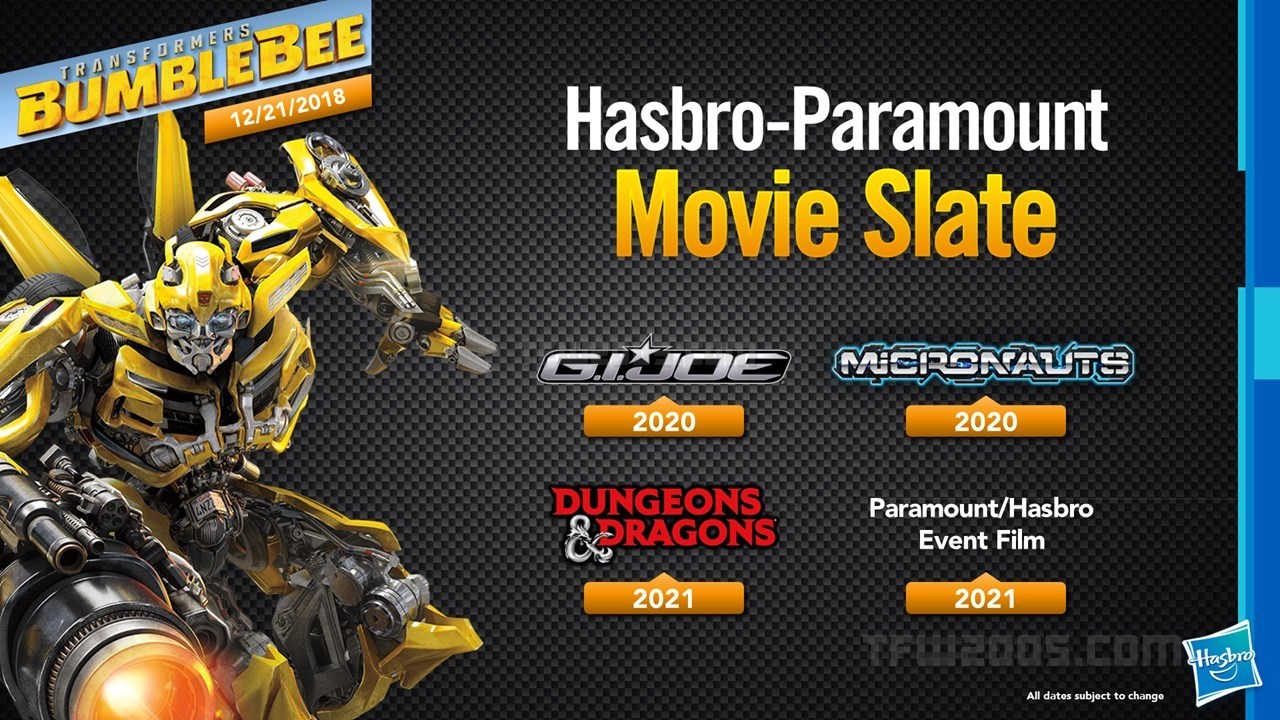 The report makes no mention of the involvement of Michael Bay, but it has been reported Bay is actually in talks with Warner Bros. for a Lobo movie.
Transformers: The Last Knight only made $605 million worldwide.
Bumblebee is due out December 21, 2018.