The DC Titans live-action series currently filming offers a hint at Batman.
CBM snagged call sheets for the Titans live-action series which names Bruce Wayne and offers plot details.
The sheets feature "Bruce's Penthouse," which could mean Dick Grayson may either be visiting Batman or even using Bruce Wayne's penthouse as his own (maybe as a Titans Tower?).
The "Bruce's Penthouse" scene features actor Reed Birney as "The Messenger" where it's stated "The Messenger cuts his own throat."
The Titans live-action series call sheets also reveals a scene featuring Starfire getting rescued by the Titans from a surgical table at some sort of asylum.
Now it's possible Batman won't be showing in the series, but just may be getting name-dropped, but you never know. The Titans live-action series is going to air on the new DC streaming network, and what better way to get everyone to subscribe by featuring Batman?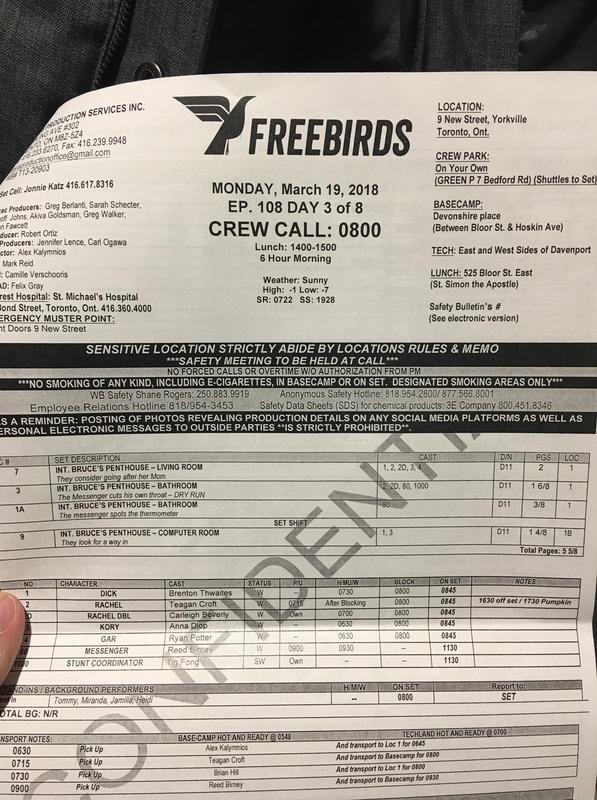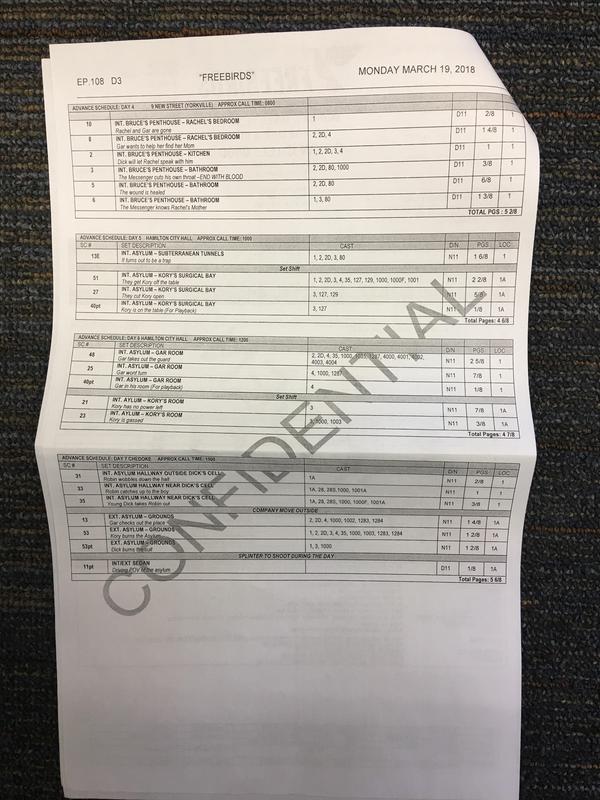 Titans is set to debut on the new DC digital streaming network this year and stars Brenton Thwaites As Robin, Ryan Potter as Beast Boy, Teagan Croft as Raven, Anna Diop as Starfire, Alan Ritchson as Hawk and Minka Kelly as Dove, with Seamus Dever in an unknown role.
Titans follows a group of young soon-to-be super heroes recruited from every corner of the DC Universe. In this action-packed series, Dick Grayson emerges from the shadows to become the leader of a fearless band of new heroes, including Starfire, Raven and many others. Titans is a dramatic, live-action adventure series that will explore and celebrate one of the most popular comic book teams ever.
Titans is written by Akiva Goldsman, Geoff Johnsand Greg Berlanti. Goldsman, Johns, Berlanti and Sarah Schechter are executive producers of the series from Weed Road Pictures and Berlanti Productions in association with Warner Bros. Television.