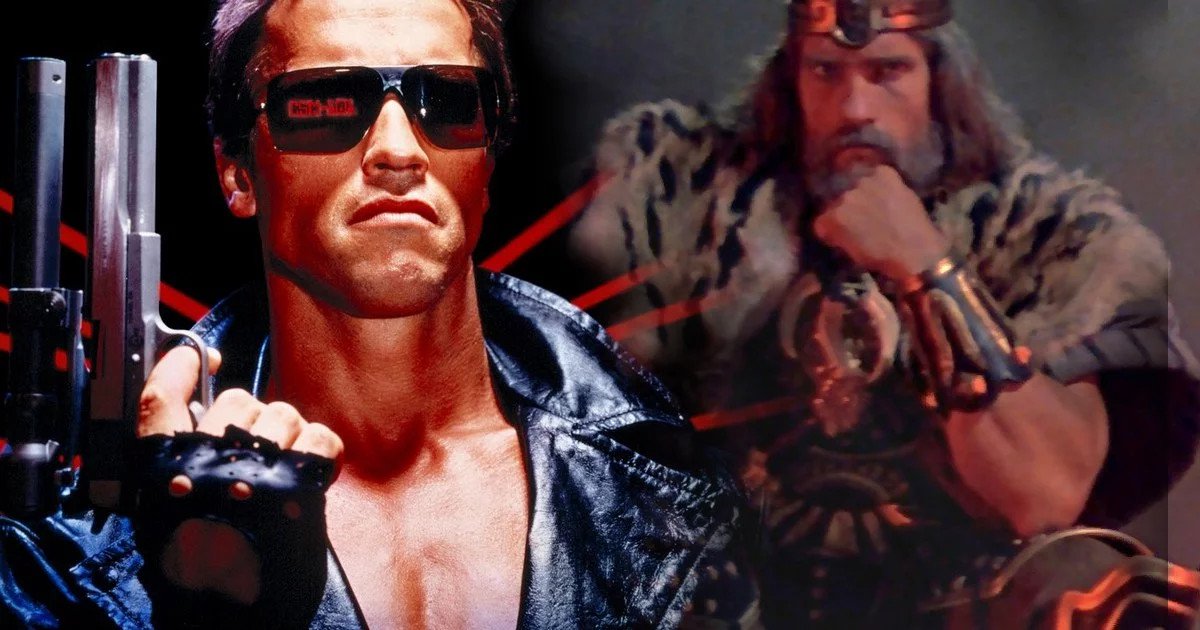 Earlier saw James Cameron hint that the origin of Arnold Schwarzenegger's character would be looked at in a new Terminator movie, and now Arnold Schwarzenegger offers up when the start of filming takes place.
Arnold Schwarzenegger tells Kleine Zeitung that filming on the new Terminator starts next year.
"In March next year, I am shooting Terminator 6," Arnold said. "James Cameron and [producer] David Ellison are back on board."
Arnold Schwarzenegger is also set to return as King Conan in the Legend of Conan movie, Conan the Conqueror, which Arnold confirms follows the new Terminator: "and then comes a Conan."
Will Beall, who has been writing the new Conan movie script offered details back in August of last year.
"It opens there," Beall said. "It opens with this [hand on the chin]. It's where you have to. It's the sequel that we were promised and never got. I'm 11 when my father took me to see Conan the Barbarian which you should never take an 11-year-old kid to. It was a life changing thing. It's an unbelievable movie. It comes back to [director John] Milius, right? There's nobody better, and it's a real movie. It's a truthful movie. Chris and I from the very beginning said there's no reason to do it unless it's a worthy sequel to Milius's Conan, and I think we've got that. I really do."
Arnold Schwarzenegger also offered a while back that Conan the Conqueror sees him "sitting on the throne for years and years – decades, and then all of the sudden, the time comes when they want to overthrow me. So that story WILL be told and that movie WILL be done."
No release date has been set for the new Terminator movie or Conan the Conqueror.