Due to the movie theater shut down across the globe, the release dates for Tenet and Mulan have been pushed back again.
Christopher Nolan's Tenet starring John David Washington and Robert Pattinson will now be released on August 12, from a previous July 31.
"Warner Bros. is committed to bringing Tenet to audiences in theaters, on the big screen, when exhibitors are ready and public health officials say it's time," a studio spokesperson said in a statement to EW. "In this moment what we need to be is flexible, and we are not treating this as a traditional movie release. We are choosing to open the movie mid-week to allow audiences to discover the film in their own time, and we plan to play longer, over an extended play period far beyond the norm, to develop a very different yet successful release strategy."
Here is the synopsis:
Armed with only one word—Tenet—and fighting for the survival of the entire world, the Protagonist journeys through a twilight world of international espionage on a mission that will unfold in something beyond real time.

Not time travel. Inversion.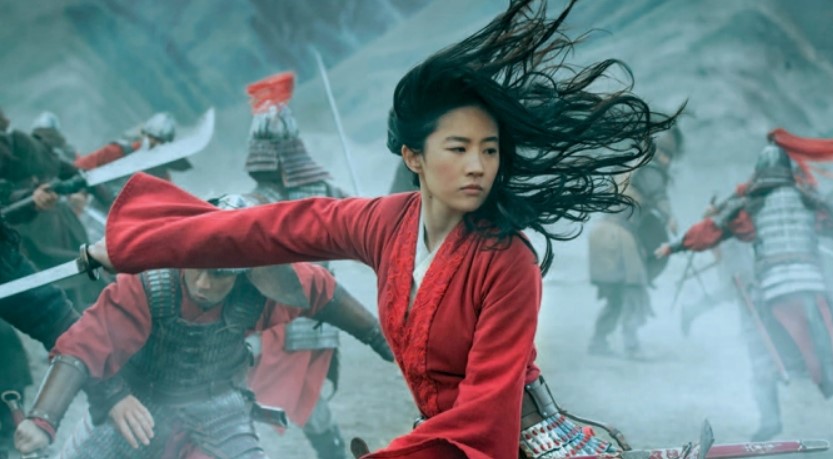 Mulan release date pushed back by Disney
Disney has pushed back the Mulan release date to Aug. 21, from a previous July 24.
"While the pandemic has changed our release plans for Mulan and we will continue to be flexible as conditions require, it has not changed our belief in the power of this film and its message of hope and perseverance," said Alan Horn, co-chairman and chief creative officer at Walt Disney Studios, and Alan Bergman, co-chairman, in a statement. "Director Niki Caro and our cast and crew have created a beautiful, epic, and moving film that is everything the cinematic experience should be, and that's where we believe it belongs — on the world stage and the big screen for audiences around the globe to enjoy together."
Synopsis:
When the Emperor of China issues a decree that one man per family must serve in the Imperial Army to defend the country from Northern invaders, Hua Mulan, the eldest daughter of an honored warrior, steps in to take the place of her ailing father. Masquerading as a man, Hua Jun, she is tested every step of the way and must harness her inner-strength and embrace her true potential. It is an epic journey that will transform her into an honored warrior and earn her the respect of a grateful nation…and a proud father. "Mulan" features a celebrated international cast that includes: Yifei Liu as Mulan; Donnie Yen as Commander Tung; Jason Scott Lee as Böri Khan; Yoson An as Cheng Honghui; with Gong Li as Xianniang and Jet Li as the Emperor. The film is directed by Niki Caro from a screenplay by Rick Jaffa & Amanda Silver and Elizabeth Martin & Lauren Hynek based on the narrative poem "The Ballad of Mulan."