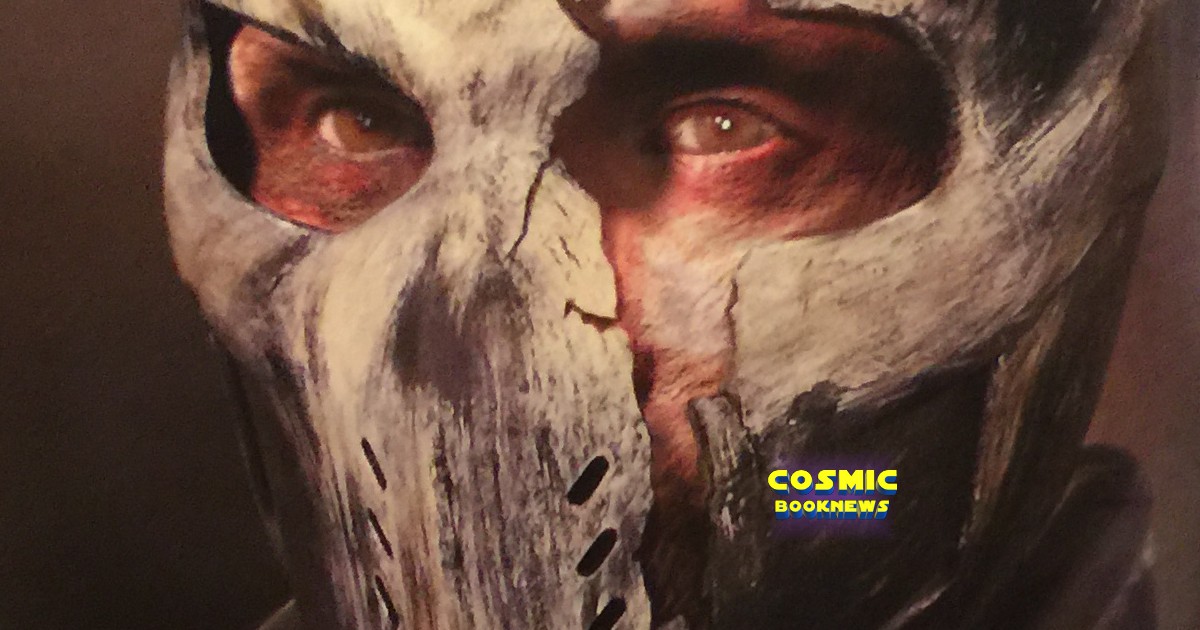 Check out a batch of Frank Grillo Crossbones concept art for Captain America: Civil War from the Art of the Movie book.
Grillo also teased Civil War may not be the last we've seen of Crossbones, telling ABC News: "You think he dies, don't you? Did you see the body? What did you see? That happened last time. I'm not saying anything except that…You didn't see a body."
The Captain America: Civil War Blu-Ray also goes on sale September 13th. Full details here.
Frank Grillo currently stars in The Puge: Election Year.
"Captain America: Civil War" is directed by Anthony and Joe Russo starring Chris Evans, Robert Downey Jr., Scarlett Johansson, Jeremy Renner, Elizabeth Olsen, Sebastian Stan, Anthony Mackie, Frank Grillo, Paul Bettany, Don Cheadle, Emily VanCamp, William Hurt, Martin Freeman and Chadwick Boseman as Black Panther.
Synopsis:
Captain America: Civil War picks up where Avengers: Age of Ultron left off, as Steve Rogers leads the new team of Avengers in their continued efforts to safeguard humanity. After another international incident involving the Avengers results in collateral damage, political pressure mounts to install a system of accountability and a governing body to determine when to enlist the services of the team. The new status quo fractures the Avengers while they try to protect the world from a new and nefarious villain.
Click to enlarge:
Read More

about Captain America: Civil War Frank Grillo Crossbones Concept Art