When Tyler Hoechlin suits up for the upcoming Arrowverse Elseworlds crossover, the Superman actor will be wearing both the red and blue, and the black suit.
Superman exists in the Supergirl universe, but apparently, there is also another darker version of the Man of Steel in the multi-Arrowverse.
Stephen Amell tweeted out the following new image of Tyler Hoechlin wearing the black Superman suit.
"Viewing party," Amell said.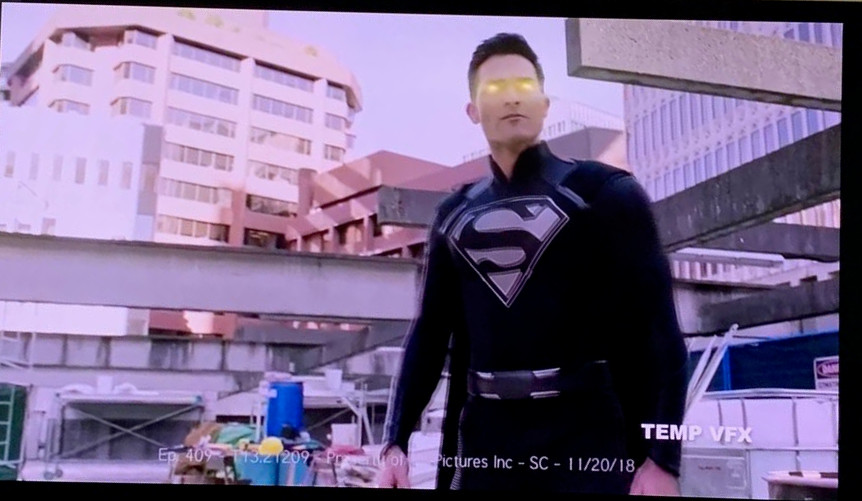 Set pics have revealed both Supermen going at it as well:
The three-night Arrowverse Elseworlds crossover airs Sunday, Dec. 9 with The Flash, followed by Monday, Dec. 10 with Arrow, and concludes Tuesday, Dec. 11 with Supergirl also starring Grant Gustin, Melissa Benoist, Elizabeth Tulloch as Lois Lane, Jeremy Davies as Dr. John Deegan of Arkham Asylum, Cassandra Jean Amell as Nora Fries, LaMonica Garret is playing The Monitor, an extraterrestrial being of infinite power, with John Wesley Shipp reprising his '90s The Flash.