Leave it up to Chicago to spoil things as you can't have an epic Stranger Things Halloween house on display.
After watching Stranger Things 4, Dave and Audry Appel decided to transform their Chicago home into the Upside Down so they created a likeness of the scene involving Sadie Sink's Max Mayfield levitating (no worries, no spoilers).
Check out the images and video at the end of the article where it shows Max levitating in mid-air in front of their house which looks just as authentic as the Netflix show.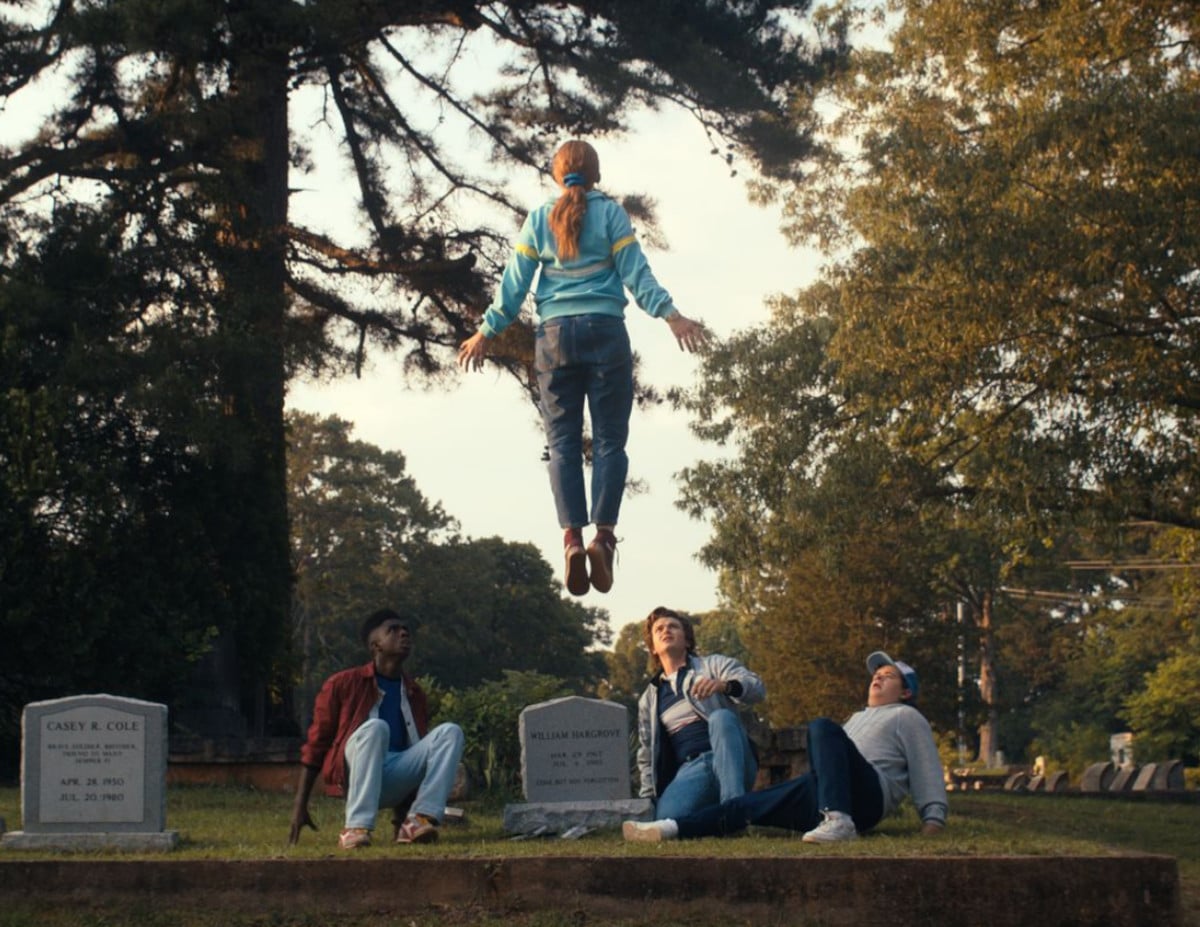 Stranger Things Halloween Update coming on TikTok
However, due to how popular the Halloween display has become (2.7 million views on TikTok), one neighbor has complained, which might see the Stranger Things Halloween display taken down for good.
Dave and Audry are going live tonight on their TikTok with the final update.
"Yesterday, we were planning our tear down," wrote the couple on Instagram. "Today, we woke up to a flood of overwhelming support telling us to wait.
The couple continues, "Talking with the local Police Department, (Other) neighbors, the association, community leaders, we've made unreal Progess."
The message adds, "Wednesday, Oct 5th is an important day. We are not going to let 1 crazy neighbor ruin the fun for the amazing families and Stranger Things Fans who have visited."
Dave and Audry conclude, "Please hold off visiting if you can. We want the dust to settle. We will be live on TikTok, Oct 5th (@Horrorprops) with the final update. Wish us Luck!!"
The post also says, "We just want to let you know. We haven't given up yet."
We'll be sure to update once the video goes live.
Update: The couple announced on TikTok, "We cannot thank the World enough for the incredible support! Our new Hours are Friday 5pm to 10pm Saturday 5pm to 10pm Sunday 4pm to 9pm Until Halloween."
Watch below!
Stranger Things Halloween display: