What could have been? The writer behind Solo: A Star Wars Story, Jonathan Kasdan, takes to Twitter to question what would have happened if Solo was released in December and not in May.
"Hard not to wonder how Solo might've fared if it had come out tonight," Kasdan wrote on Twitter, who is the son of Lawrence Kasdan the writer behind Empire Strikes Back, Return of the Jedi and The Force Awakens and Solo as well.
While the George Lucas Star Wars movies did have a May release date, the Disney films were released in December, which all saw billion-dollar box office returns. Solo only brought in $392 million – the worse performing box office of any Star Wars movie.
Kasdan obviously thinks releasing Solo in December would have been better for the film than a May release date. Let's take a look.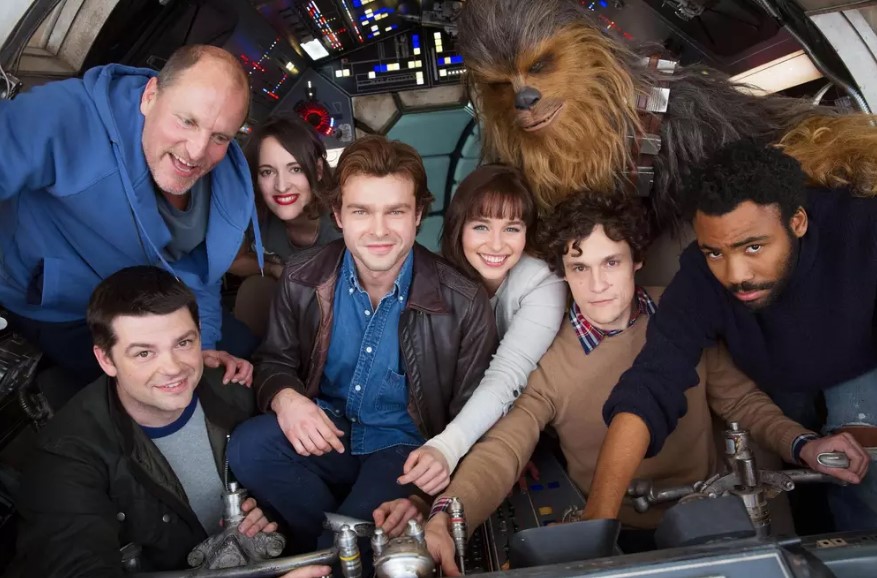 Kasdan doesn't go into specifics, but it is thought a reason why Solo did so poorly is that it was released so close to Rian Johnson's The Last Jedi. Regardless of what you think of The Last Jedi, there is no question that it caused a huge controversy and divided the audience. Fans have gone so far and said they are boycotting Disney Star Wars, which seems to apply to Solo, and could apply to the upcoming December 2019 release of Episode IX as well.
Another factor the Han Solo movie probably performed so poorly is due to all the production problems surrounding the film. The original directors were fired and replaced by LucasFilm president Kathleen Kennedy to be replaced by Ron Howard (who could only do so much). There have been reports of problems with actors on set, particularly with Alden Ehrenreich who is said to have needed an acting coach. Fans also weren't too happy with Donald Glover's "PC" Lando Calrissian approach, though arguably he was probably the best thing about the movie.
The question remains: Would Solo have performed better if it was released this month? It is possible the film would have performed better at the box office as there is no doubt having more space between its release and The Last Jedi would have been a good thing. That seems to be what Disney is doing now, as they have no new movies in active development following Episode IX – no Disney Star Wars movies are in pre-production, production or have a release date (imagine if the MCU did that?). A couple movies are said to be in the writing stages, with Disney CEO Bob Iger only recently mentioning the Star Wars movie from the Game of Thrones writers, but interestingly enough Iger didn't mention the new Rian Johnson trilogy, which I am guessing is canceled.
However, when it comes down to it, it's very possible a December release date for Solo wouldn't have made a difference, simply because the movie wasn't any good. The acting was subpar as was the story. This is my opinion, but Alden Ehrenreich wasn't the best choice to play Han Solo. In addition, when Kathleen Kennedy originally hired Phil Lord and Chris Miller to direct Solo, it was billed as a comedy (just no!). Lord and Miller believed they were directing a comedy, and according to the Hollywood trade sites, let their actors improvise while filming which saw changes to the storyline. Lord and Miller's approach is said to have greatly deviated from Jonathan and Lawrence Kasdan's script (but then why did they think they were making a comedy??), which caused friction with Kathleen Kennedy and Lucasfilm and led to the duo getting fired.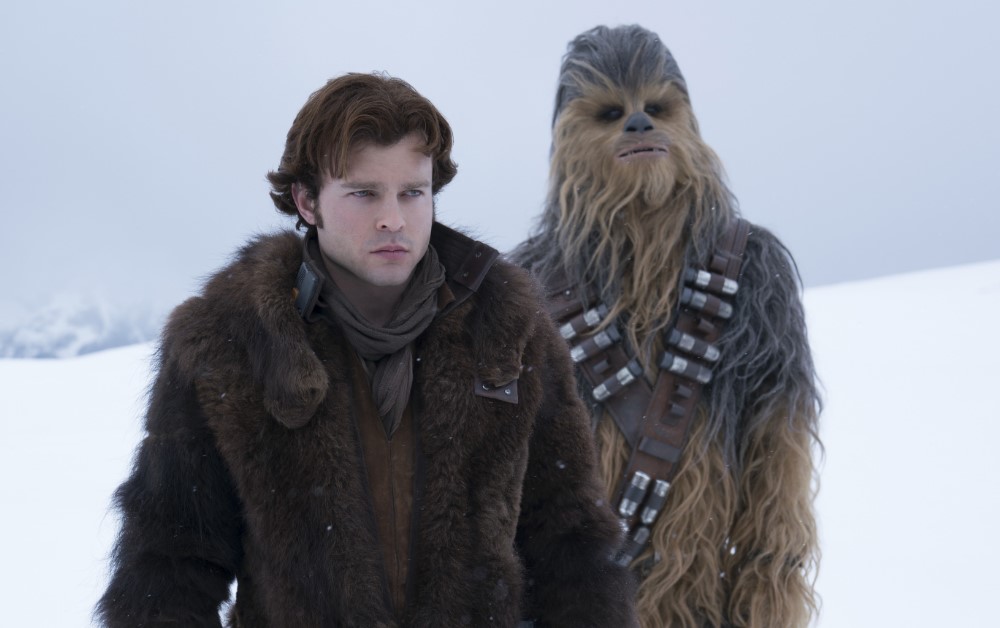 Friction, problems on set and issues with directors seems to be a common occurrence with the Disney Star Wars movie under Kathleen Kennedy, as she also replaced Gareth Evans on Rogue One and removed Jurassic World's Colin Trevorrow from Episode IX as well (by all indications, Trevorrow's Episode IX would have been epic). It seems pretty obvious that Star Wars is a mess under Kennedy.
Getting back to Jon Kasdan thinking Solo would have benefited from being released this month, let's take a quick look at how Solo performed in May. It opened to over $100 million for the May Memorial Day four-day weekend, but it was all downhill from there. Its second weekend saw an over 65% drop, its third weekend an over 46% drop, the movie continued dropping, and it had no legs (which is the bigger factor). Obviously, word of mouth played a huge factor as the audience didn't like what they saw and the reviews were mixed as it only comes in at 70% at Rotten Tomatoes, which is on par with the George Lucas prequels.
When it comes down to it, a bad movie is a bad movie, and Solo was a bad movie. A December release date wouldn't have changed much.