EA has released a slew of trailers and footage for the upcoming Star Wars Jedi: Fallen Order video game.
Check out the reveal teaser, the 13-minute gameplay demo, the 40-minute gameplay live stream footage, and the official trailer below in addition to a look at the promo art.
"The Jedi have fallen. Now you will rise. In Star Wars Jedi: Fallen Order, hone your Force powers, master lightsaber combat, and learn to fight like a Jedi," the trailer description teases.
Star Wars Jedi: Fallen Order gets released Friday, November 15, 2019 for PS4, PC and XBox.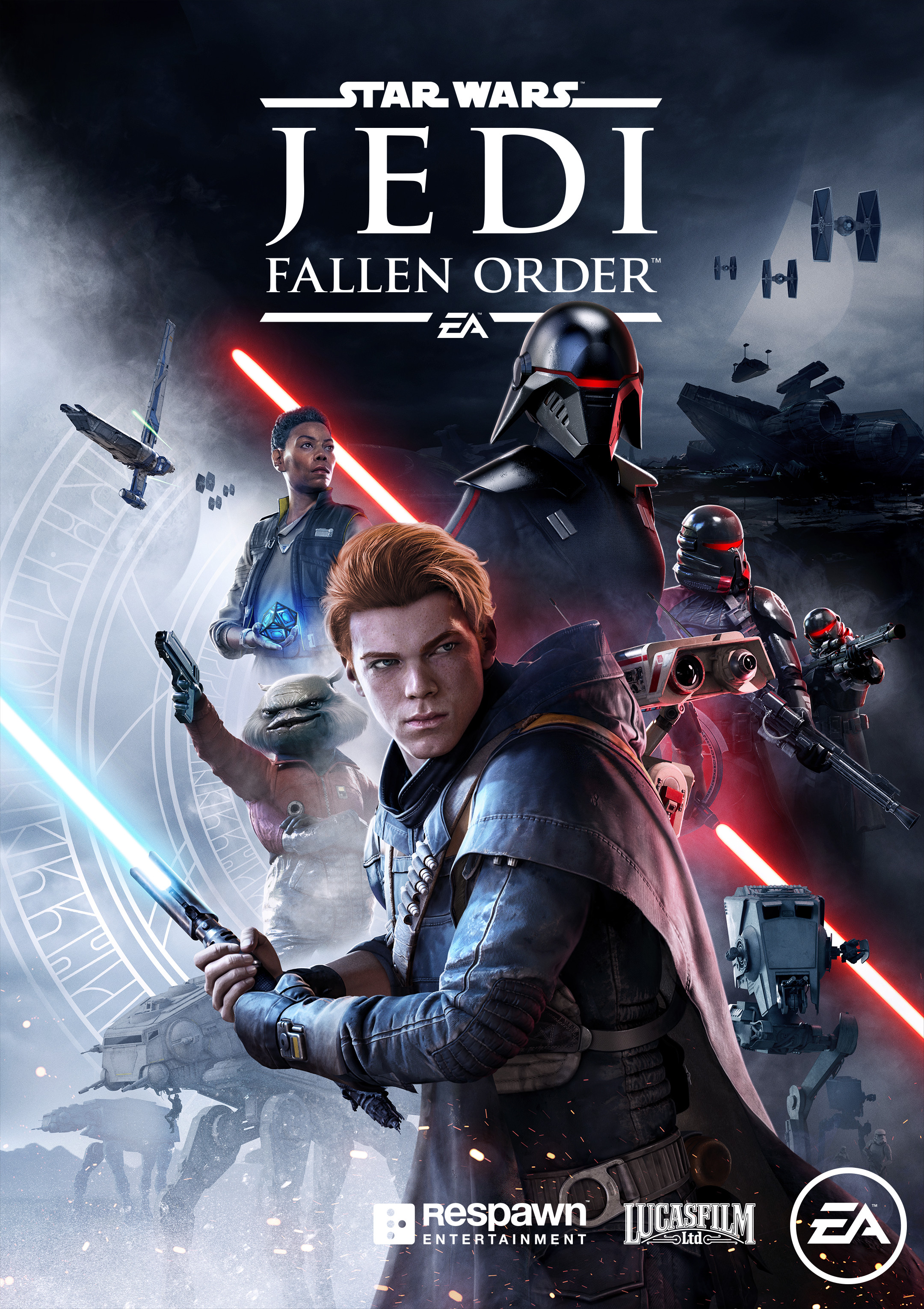 Star Wars Jedi: Fallen order info:
Take the Force with you in Star Wars Jedi: Fallen Order for the PlayStation 4. Lightsaber skills acquired through Jedi training prepare you for combat against Imperial forces, and the company of a droid, pilot and former Jedi Knight provides an exciting adventure. Explore a vast galaxy of diverse environments with the action-adventure gameplay of Star Wars Jedi: Fallen Order.
Pre-order to outfit yourself with unique cosmetic equipment for your lightsaber and droid companion.
Cinematic immersive combat – Jedi: Fallen Order delivers the fantasy of becoming a Jedi through its innovative lightsaber combat system (striking, parrying, dodging) partnered with a suite of powerful Force abilities you'll need to leverage to overcome obstacles that stand in your way
This combat system is intuitive to pick up, but takes training and practice to fully master its nuances as you gain new powers and abilities along your adventure
A new Jedi story begins – As a former Padawan on the run from the Empire, you must complete your training before Imperial Inquisitors discover your plan to revive the Jedi Order Aided by a former Jedi Knight, a cantankerous pilot, and a fearless droid, you must escape the evil machinations of the Empire in a story-driven adventure. Explore and overcome a wide range of challenges focused on combat, exploration, and puzzle-solving
The Galaxy awaits – Ancient forests, windswept rock faces, and haunted jungles are all unique biomes you'll explore in Jedi: Fallen Order with the freedom to decide when and where you go next
As you unlock new powers and abilities, opportunities open up to retraverse maps in new ways, leveraging the Force to augment the way you explore. Move quickly, as the Empire is actively hunting your every step in their effort to exterminate all remnants of the Jedi Order.