Disney Plus has released a new clip from the upcoming Star Wars Andor 12-episode series, and creator Tony Gilroy offers the show is not for little kids.
The clip below, "Steal from the Empire," features Diego Luna as the titular character, Cassian Andor, with Stellan Skarsgård as Luthen Rael. Watch below.
Regarding Andor not being for kids, Tony Gilroy who co-wrote and ended up directing scenes for Star Wars: Rogue One, filled in Variety, "I don't think it's a show for 9-year-olds, probably. We are an adventure story. We are a thriller. And in a really abundant way, we're creating a lot of IP. Some of it's ground level: products and TV shows, all kinds of things. They're all brand new."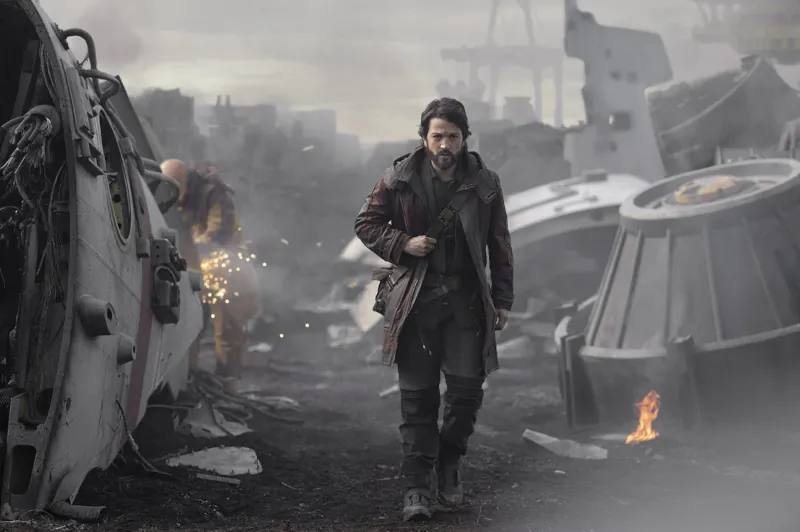 No fan service in Andor
Andor also won't feature the Jedi or Skywalker family or any "fan service" legacy characters as Variety states Andor "follows lowly factory workers and midlevel technocrats, seemingly unremarkable characters who've long hovered in the background but were never granted the spotlight until now."
"I wanted to do it about real people," Gilroy said. "They've made all this IP about the royal family, in essence. It's been great. But there's a billion, billion, billion other beings in the galaxy. There's plumbers and cosmeticians. Journalists! What are their lives like? The revolution is affecting them just as much as anybody else. Why not use the 'Star Wars' canon as a host organism for absolutely realistic, passionate, dramatic storytelling?"
Andor debuts on Disney Plus with a three episode premiere on September 21.
Star Wars Andor clip: