Ray Stevenson has joined the cast of the upcoming Star Wars series, Ahsoka, coming to the Disney Plus streaming service.
Stevenson is said to be playing a villain in the series, an admiral, but not Grand Admiral Thrawn.
The 57-year-old actor joins Rosario Dawson who plays the titular character where it is said Ahsoka Tano journeys from one end of the galaxy to another in search of Grand Admiral Thrawn, a former commander in the Empire.
The cast also includes Mary Elizabeth Winstead, Ivanna Sakhno, Natasha Liu Bordizzo, and Hayden Christensen will again be back as Anakin Skywalker, which follows Christensen returning as Anakin and Darth Vader in May's Obi-Wan Kenobi series.
Grand Admiral Thrawn is yet to be cast.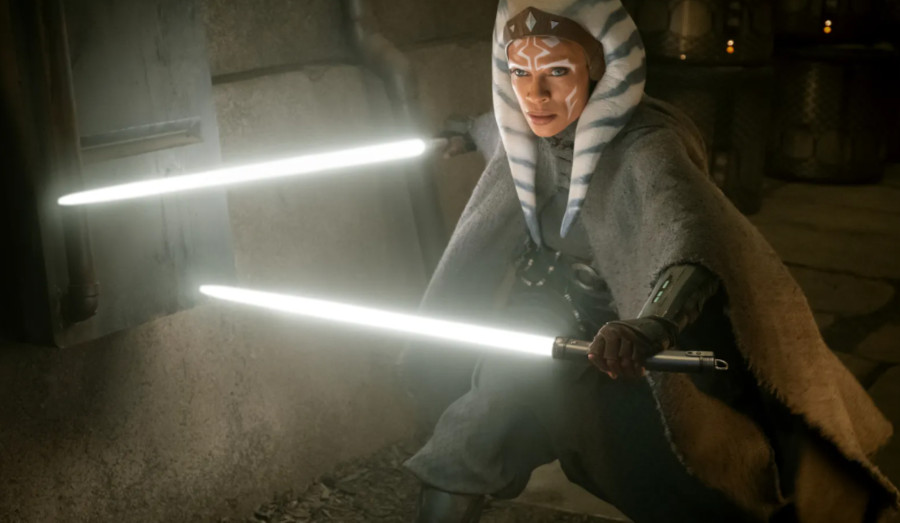 Ahsoka filming is set to start in April
Rosario Dawson was recently featured as Ahsoka in The Book of Boba Fett and made her debut in The Mandalorian.
Production on Ahsoka is set to start at the end of April in Los Angeles, and it is thought the series will debut sometime in early 2023, after what looks to be the December release of The Mandalorian Season 3.
Ray Stevenson is no stranger to the Star Wars universe, as Stevenson voiced Gar Saxon in Star Wars Rebels and The Clone Wars, and the actor is also known for playing Volstagg in Marvel's Thor movies, once played The Punisher, and is known for playing Othere in Vikings as well as Blackbeard in Black Sails.
StarWars.com describes Ahsoka Tano as:
Ahsoka Tano, a Togruta female, was the Padawan learner to Anakin Skywalker and a hero of the Clone Wars. Alongside Anakin, she grew from headstrong student into a mature leader. But her destiny laid along a different path than the Jedi.
(via THR)