Disney reveals first look at a new character for Star Wars: The Rise of Skywalker with Babu Frik.
The character is described a "tiny droidsmith" who "works among the Spice Runners of Kijimi and can reprogram or modify virtually any droid, regardless of the security measures protecting its systems."
Droids known to be in the movie include BB-8 and the new "pet" droid D/O, so possibly Babu Frik could be involved with reprogramming one of those or a First Order droid such as BB-9E.
Star Wars: The Rise of Skywalker: Babu Frik: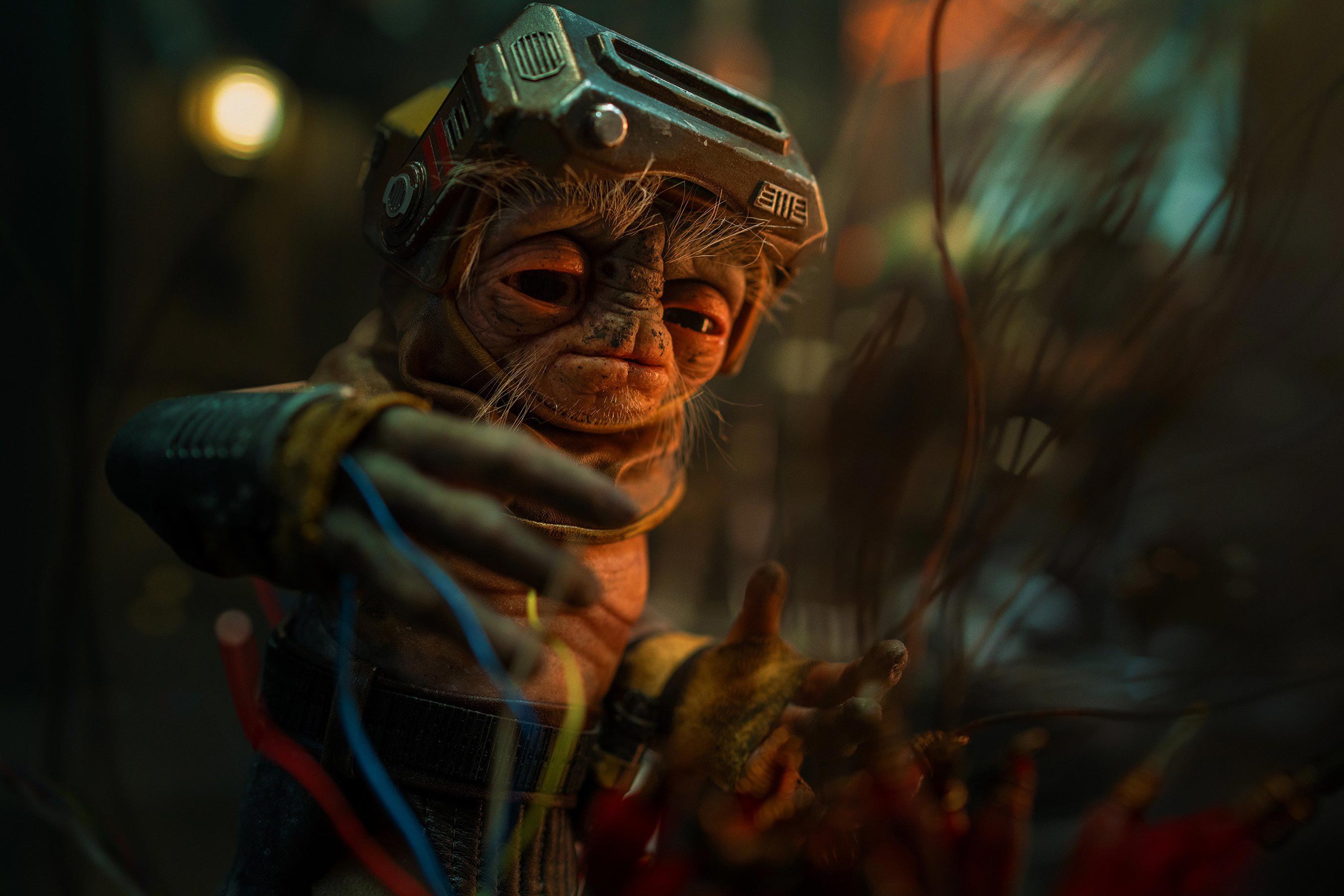 Star Wars: The Rise Of Skywalker gets released December 20, 2019 directed by J.J. Abrams and stars Carrie Fisher, Mark Hamill, Adam Driver, Daisy Ridley, John Boyega, Oscar Isaac, Anthony Daniels, Naomi Ackie, Domhnall Gleeson, Richard E. Grant, Lupita Nyong'o, Keri Russell, Joonas Suotamo, Kelly Marie Tran, and Billy Dee Williams.
Synopsis: Lucasfilm and director J.J. Abrams join forces once again to take viewers on an epic journey to a galaxy far, far away with Star Wars: The Rise of Skywalker, the riveting conclusion of the seminal Skywalker saga, where new legends will be born and the final battle for freedom is yet to come.