Dave Filoni has been promoted to the Executive Creative Director of Lucasfilm, which includes Disney Star Wars and Indiana Jones.
Filoni's bio at Lucasfilm.com has been updated with mention of the promotion.
Check out the official details below.
Update: Filoni was actually appointed to the position last Summer.
"Dave has been serving as Executive Producer / Executive Creative Director at Lucasfilm for quite some time now," a Lucasfilm spokesperson told IGN. "We simply updated our website. Nothing has changed with his current and future projects. He is busier than ever in a galaxy far, far away!"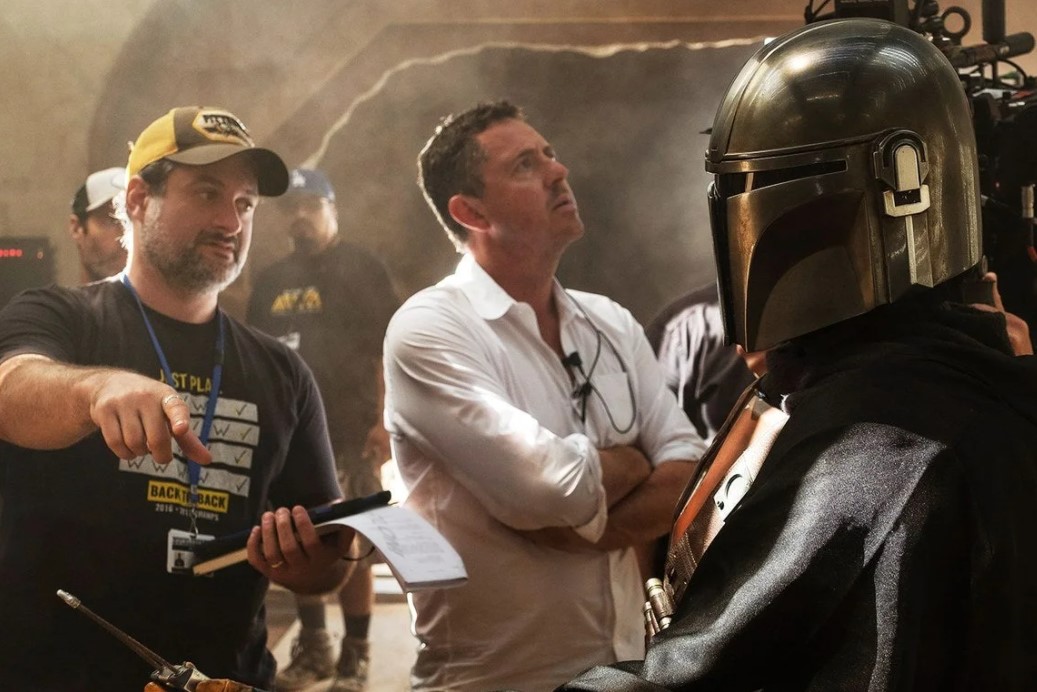 Dave Filoni (left) on the set of 'The Mandalorian'
DAVE FILONI
EXECUTIVE PRODUCER / EXECUTIVE CREATIVE DIRECTOR
Dave Filoni realized a lifelong dream in 2005 when he was selected by George Lucas to help build Lucasfilm's animation studio from the ground up and create the company's first series, Star Wars: The Clone Wars.

Over a span of seven seasons, and more than 100 episodes, The Clone Wars (2008-2020) pushed the boundaries of television animation, receiving acclaim not only for its technical achievements, but its complex and compelling storylines. The series won four Emmy® Awards, including Outstanding Special Class Animated Program two years in a row, and introduced countless fan favorite characters to the Star Wars saga.

Filoni's follow-up series, the Emmy® nominated Star Wars Rebels (2014-2018), similarly received universal praise for building upon the Star Wars saga and expanding on the lore and mythology first introduced in 1977. His third animated series, Star Wars Resistance, received Emmy® nominations two years in a row in the category of Outstanding Children's Program (2019, 2020).

Filoni is executive producer, episodic director and writer on the Emmy award-winning series The Mandalorian, and is currently in production on the new series The Book of Boba Fett. He is also the creator and executive producer of the new animated series Star Wars: The Bad Batch on Disney+.