The She-Hulk reactions are in as the series officially premiers Thursday on Disney Plus, so Marvel Studios is letting reviews fly on social media.
The series stars Tatiana Maslany as Jennifer Walters aka She-Hulk, attorney at law, who navigates the complicated life of a single, 30-something attorney who also happens to be a green 6-foot-7-inch superpowered hulk. Also starring includes Mark Ruffalo as the Hulk, Benedict Wong as Wong, Tim Roth as Abomination, with Ginger Gonzaga, Josh Segarra, Jameela Jamil, Jon Bass, Renée Elise Goldsberry, and Charlie Cox returns as Daredevil.
Check out the reactions below following the episode titles.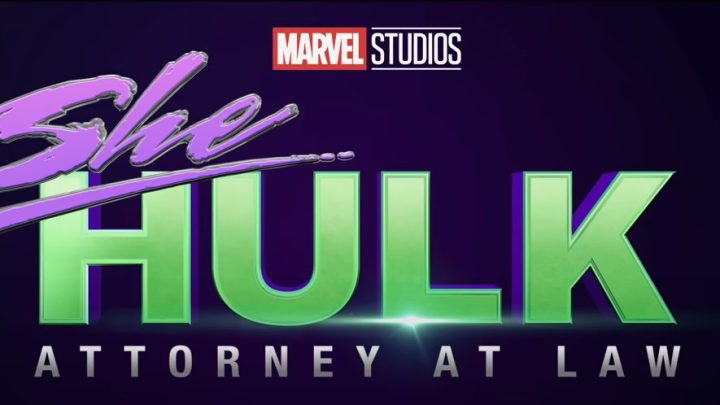 She-Hulk episode titles:
The series consists of nine episodes with the episode titles revealed to be:
Episode 1: "Whose Show is This"
Episode 2: "The Retreat"
Episode 3: "The People v. Emil Blonsky"
Episode 4: "Superhuman Law"
Episode 5: "Ribbit and Rip It"
Episode 6: "Mean, Green, and Straight Poured Into These Jeans"
Episode 7: "Just Jen"
Episode 8: "Is this Not Real Magic?"
Episode 9: "A Normal Amount of Rage"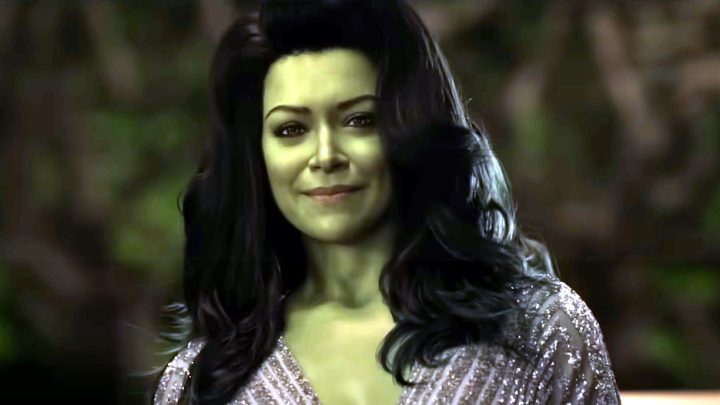 She-Hulk reactions:
#SheHulk social media embargo has lifted!

I love #TatianaMaslany in this show SO MUCH
💚💚💚💚💚💚💚💚💚💚💚💚💚

but creatively the show is SUPER sloppy
& focuses more on feminism than superheroes

I HOPE IT FINDS AN AUDIENCE
AND CAN MAKE THE NIELSEN TOP TEN! 😅#Marvel #MCU pic.twitter.com/88l4Fx4LAY

— Grace Randolph (@GraceRandolph) August 16, 2022
#SheHulk is Marvel TV at it's least demanding so far. Visually a mess & it's jokes are hit & miss, but there's a goofiness that can be endearing, especially thanks to Maslany. Least favorite Marvel series, but I can see it finding a loving fan base down for its easy atmosphere pic.twitter.com/oEiScek5rg

— Matt Rooney (@MrMattRooney) August 16, 2022
From the first four episodes of #SheHulk , I love it shows the real challenge and pressure of a strong career woman in her 30s. Female audiences will feel quite relatable and young girls would have a new female hero to look up to. Wong is hilarious as always. On Disney+Thursday pic.twitter.com/tvGSxPst6p

— Maggie Ma (@MaggieMa_LA) August 16, 2022
@thediegoandaluz : "#SheHulk: Como a primeira série do MCU a se desenrolar em uma estrutura episódica tradicional, ela se destaca de outras séries. Uma visão leve, refrescante e hilária do MCU através de uma lente do mundo real, vale a pena assistir aos fãs obstinados." pic.twitter.com/m6qccEZCqs

— Assiste Agora (@_assisteagora) August 16, 2022
#SheHulk is the kind of show that acknowledges the ways people will trash it on Twitter right in the middle of an episode. It's one of the more clever & accessible MCU shows. There's a simplicity to it that that I love. Real sitcom vibes. It's silly, but I think it mostly works pic.twitter.com/a3KJErbZ1a

— Erik Davis (@ErikDavis) August 16, 2022
Also, an amusing theme of #SheHulk is that it very purposefully tries to be something an MCU fan would love. Cameos! Mid-credits scenes in every episode! It adds this extra muscle to ultimately win you over. Kinda like its main character does, too. pic.twitter.com/Uw9i00pSxL

— Erik Davis (@ErikDavis) August 16, 2022
#SheHulk first four episodes were very fun, but also flawed. I think there were some original ideas but ultimately, you can't be fleabag! That doesn't take away from Tatiana's amazing performance, like she killed it!

— emily (@emilyuribe) August 16, 2022
something that recent #DisneyPlus shows have missed. It's cast make for a genuinely funny experience with all-round great performances. It's by no means the best the MCU has to offer but #SheHulkAttorneyAtLaw is a lighthearted look into a side of the MCU that hasn't previously

— MATT JONES (@Mattj_Movies) August 16, 2022
Teams the freedom to make something unique that strays away from the expected. #SheHulk is by no means perfect but it's certainly a fun watch if you're looking for something that's different to anything else.

— MATT JONES (@Mattj_Movies) August 16, 2022
#SheHulk Reviews of First 4 Episodes are out after the red carpet premiere last night.

Get Ready for the Hulk SMASH in 2 Days. pic.twitter.com/aLFjODAuZD

— Marvel Stans Telugu ❤️⚡️ (@Marvel_Stans) August 16, 2022
"She-Hulk: Attorney at Law,
S1E1 – E4"
Initial Reaction: Mixed
Will watch E5 – E9 👍#SheHulk #TatianaMaslany pic.twitter.com/322Xz1uLSg

— ArtHouseFilmWire (@ArtHouseFilmWre) August 16, 2022
The 1st 4 episodes of #SheHulk didn't really work for me. Tatiana Maslany brings plenty of charisma, but Jennifer Walters is written to be too smug to be likable. The humor is extremely hit or miss. I did appreciate that it feels like a tv show & not a movie broken into episodes. pic.twitter.com/ELChULsuSE

— Sean Chandler (@kirkneverdied) August 16, 2022
#SheHulk is a ton of fun — smart, charming, and (as if it's any surprise!) Tatiana Maslany EXCELS at capturing Jen Walter's trademark sass, vulnerability and humor. The show continues the tradition of being a unique entry into the MCU in its own special way and I'm a big fan! 💚 pic.twitter.com/oNLMLa3W1F

— Andrea Towers ⧗ (@_atowers) August 16, 2022