The reviewers that make up Rotten Tomatoes continue to get more laughable and laughable (note: they won't approve me "for some reason") as the Sylvester Stallone Rambo 5: The Last Blood movie is currently getting hammered with negative reviews, as they offer it's for white people and Trump fans.
Now I haven't seen the film myself yet, but the Guardian's review headline offers "Rambo: Last Blood review – Stallone storms Mexico in a laughable Trumpian fantasy" and of course they give it one star.
Checking out the teasers for other reviews listed on Rotten Tomatoes we see more of the same as the reviewers don't like and offer:
This is, to put it plainly, one nutty movie. To begin with, there is no evident reason for it to exist
Rambo's one-man war is an ugly brand of extra-judicial fantasy, where nameless goons are trapped and slaughtered in gorily grotesque ways, one after the other.
[A] massively enlarged prostate of a film...
Rambo, and his films, have never been in the business of holding back, but it's unclear where, as entertainment, this calculated plunge into hate and rage really gets us these days.
In 2019's hypersensitive cultural environment, the depiction of murderous Mexican crime bosses and their cowering sex slaves encountering a literal white savior doesn't go down so easy.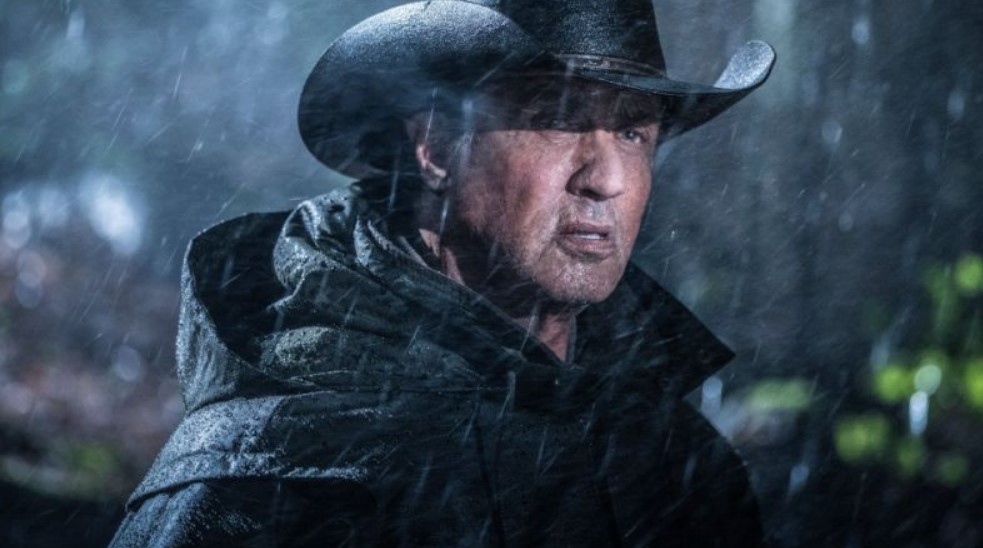 Rotten Tomatoes reviewers don't like Rambo 5
As we see, the one review mentions Mexicans and a white savior, so the reviewer isn't reviewing the film based on if it's a good movie or not, but from a PC agenda. We all know the liberal left is promoting illegal immigration, so when Sylvester Stallone comes out with a new Rambo movie that attacks that agenda, of course, the liberal reviewers that make up Rotten Tomatoes are going to react this way.
I'm also wondering if some of them ever saw a Rambo film or an action movie for that matter? Not that it makes a difference...
Rambo 5: The Last Blood, from my understanding, is a film that follows Sly going after drug lords that kidnap (maybe murder) his family. Now, it's not like that doesn't happen in real life or that illegals actually don't commit crimes here, eh? (note: of course I am not supporting a one man vengeance crusade, but you get where I am coming from)
I also recall there was a campaign led by Brie Larson to get more diversity in Hollywood and to diversify the reviewers listed on Rotten Tomatoes, but it seems diversity isn't the problem, but the lack of normal reviewers who are not pushing a liberal left agenda. If anything, the campaign to "diversify" Rotten Tomatoes only added more left and liberal reviewers.
Rotten Tomatoes is a complete joke of a site.
With 74 reviews presently accounted for, Rambo 5 has a 30% Rotten Tomatoes score among critics, but 83% of the audience liked it.
Again, are these reviewers basing their reviews on whether or not it's a good movie? Or that it supports their political agenda and opinions (ahem, Captain Marvel, Star Wars: The Last Jedi)?
Rambo 5: Last Blood gets released this Friday, September 20, 2019, directed by Adrian Grunberg also starring Paz Vega, Sergio Peris-Mencheta, Adrianna Barraza, Yvette Monreal, Genie Kim aka Yenah Han, Joaquin Cosio, and Oscar Jaenada.
Tickets are now on sale.
Synopsis: Almost four decades after he drew first blood, Sylvester Stallone is back as one of the greatest action heroes of all time, John Rambo. Now, Rambo must confront his past and unearth his ruthless combat skills to exact revenge in a final mission. A deadly journey of vengeance, Rambo: Last Blood marks the last chapter of the legendary series.
(h/t The Quartering on YouTube)