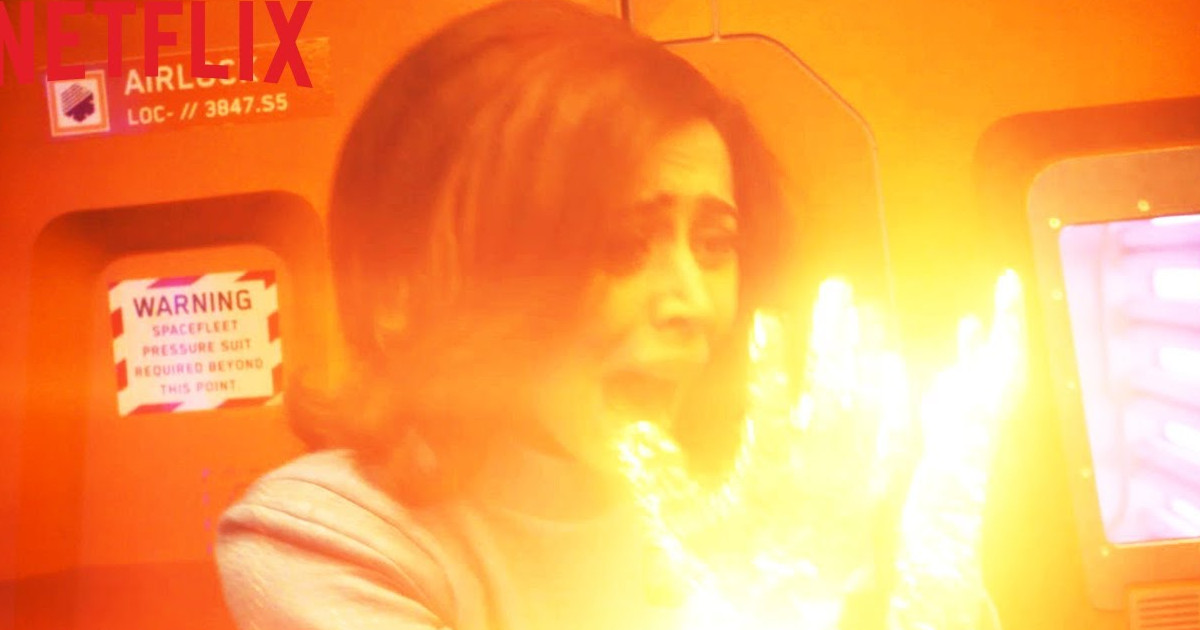 Netflix reveals the six episode titles for Black Mirror Season 4 in the following teaser.
The episodes are written by Charlie Brooker:
• "Crocodile," directed by John Hillcoat and starring Andrea Riseborough, Andrew Gower, Kiran Sonia Sawar.
• "Arkangel," directed by Jodie Foste and starring Rosemarie Dewitt, Brenna Harding, Owen Teague.
• "Hang the DJ," directed by Tim Van Patten, and starring Georgina Campbell, Joe Cole, George Blagden).
• "USS Callister," directed by Toby Haynes and starring Jesse Plemon, Cristin Miliot, Jimmi Simpson, Michaela Coel.
• "Metalhead," directed by David Slade and starring Maxine Peake, Jake Davies, Clint Dyer.
• "Black Museum," directed by Colm McCarthy and starring Douglas Hodge, Letitia Wright, Babs Olusanmokun.
Black Mirror is an anthology series that taps into our collective unease with the modern world, with each stand-alone episode a sharp, suspenseful tale exploring themes of contemporary techno-paranoia. Without questioning it, technology has transformed all aspects of our lives; in every home; on every desk; in every palm—a plasma screen; a monitor; a Smartphone—a Black Mirror reflecting our 21st Century existence back at us.