Ms. Marvel and Hawkeye, the Marvel shows coming to Disney Plus, reveal comic book accurate costumes as set pics have hit the net.
Star of Ms. Marvel, 16-year-old Iman Vellani, was spotted Friday night filming in Atlanta, Georgia where she can be seen for the first time wearing her suit, which is exactly like the comic books.
Just Jared also offers the scene involves co-star Rish Shah who is playing the role of Kamran in the new series, who in the comics is also an Inhuman and has the power of bioluminescence as Kamran's body can emit a glowing bluish-white energy.
Ms. Marvel's powers mimic that of Mr. Fantasic as she can stretch her body.
Iman Vellani as Ms. Marvel: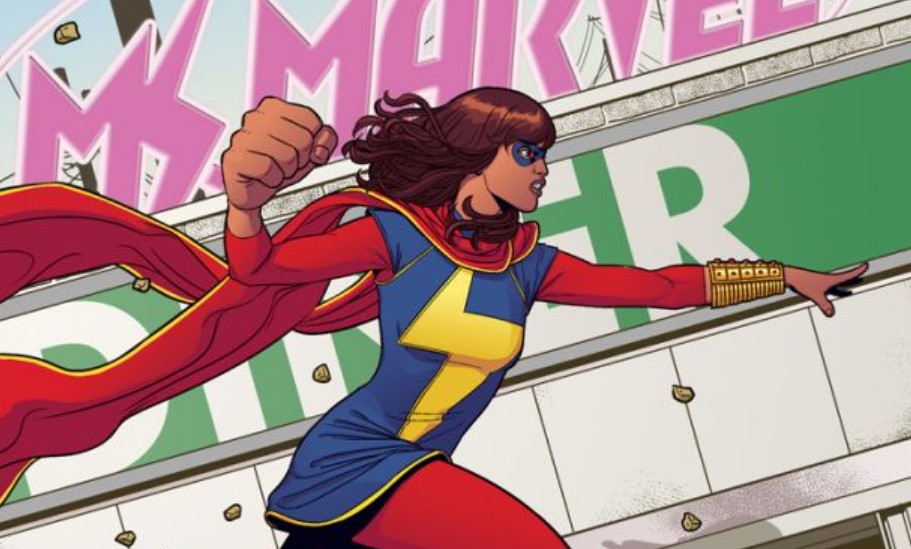 Jeremy Renner and Hailee Steinfeld in Hawkeye:
Regarding Hawkeye, Jeremy Renner and Hailee Steinfeld have been spotted wearing costumes also straight out of the comic books.