Moon Knight Season 2 might be a go by Marvel for Disney Plus judging from the following video featuring Oscar Isaac and director Mohamed Diab.
I believe that is actually Mohamed Diab's daughter and TikTok account who asks, "The question on everyone's mind, is there a Season 2?"
Mohamed Diab seems caught off guard by the question, but Oscar Isaac responds, "What else would we be doing in Cairo?"
Obviously, they could all be having fun, but I'll say I did really like Moon Knight a lot, so a Season 2 would be pretty cool. I also think Feige blew a huge opportunity to include the Egyptian gods in Thor: Love and Thunder as part of the Zeus scene, but then come again seeing how Love and Thunder is so goofy and silly, the Egyptian gods from Moon Knight really don't fit with that part of the goofy MCU.
Following the release of Season 1, Oscar Isaac, May Calamawy, and Ethan Hawke all said they heard there are no plans for Moon Knight Season 2, so hopefully, things changed.
"You know, I think we approached it as 'this is the story,'" Isaac said at the time. "And let's just put everything out on the table on this story. There's definitely no official plans to continue it. I think it would depend on what the story is. That being said, I love being Steven. I just love it. It's just like, physically, it's so much fun to be him. So, you know, if there was a story that really made sense, I'd be happy to be part of it."
While I was at Comic-Con, fans also dressed up as Moon Knight, so let's hope Feige makes it happen. See below.
Update: Mohamed Diab tweeted, "There is no talk about a future for the character yet but this is soo valid."
There is no talk about a future for the character yet but this is soo valid.

— Mohamed diab محمد دياب (@MohamedDiab678) August 4, 2022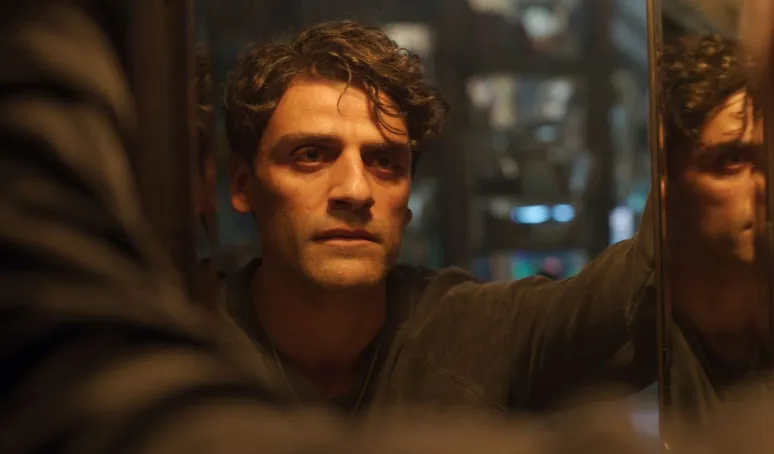 Mohamed Diab and Oscar Isaac asked about Moon Knight Season 2:
Moon Knight cosplay Comic-Con 2022: