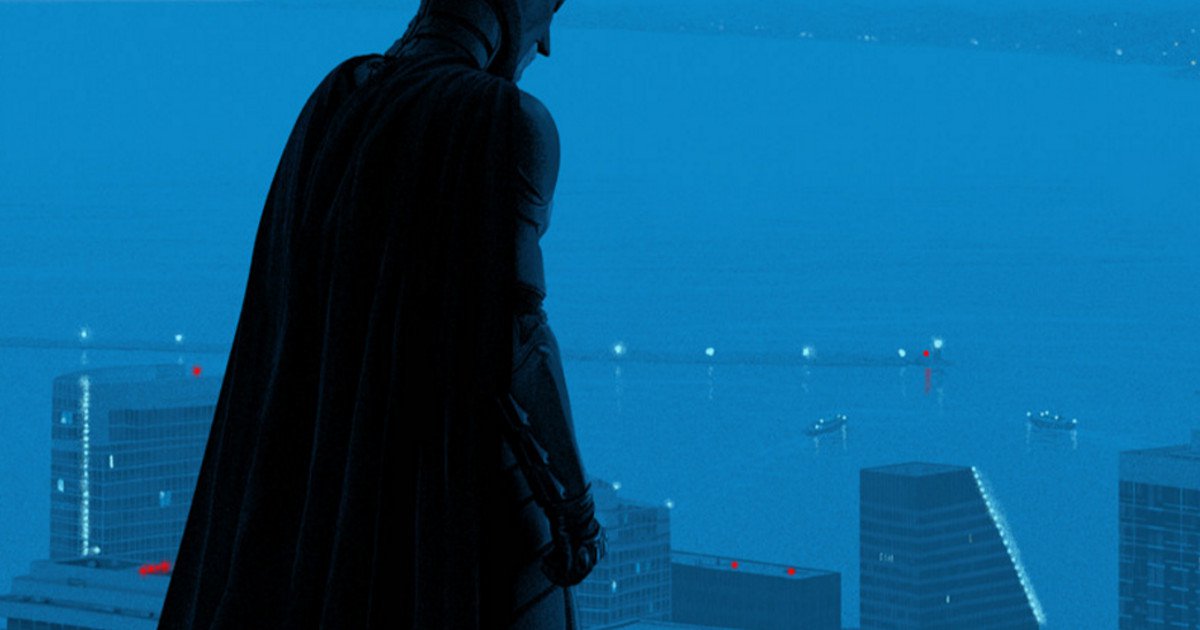 Fans of Christopher Nolan and Christian Bale's Batman The Dark Knight Trilogy will want to scoop up this awesome poster!
Mondo revealed their Dark Knight Batman Comic-Con poster featuring the Christian Bale Batman looking over the Gotham City skyline.
The print is available for order at the Mondo website with copies also available at this week's Comic-Con at a cost of $60.
The Dark Knight print comes in at 3 feet high by 2 feet wide and is from artist Rory Kurtz who offers:
"Without a doubt my favorite hero film of all time, THE DARK KNIGHT just hits every Batman note perfectly. I wanted to create something that captured the epic IMAX scope of Christopher Nolan's Gotham City; all towering glass, metal, and nightfall lighting. It needed to be classic Batman, but current and grounded, to follow Nolan's vision. If there was one poster I could release that everyone could get their hands on, it would have to be for this absolute modern film classic."