MegaCon returns to Orlando, Florida this August and announces Doctor Who and Thor: The Dark World's Christopher Eccleston will be a part of the celebrity lineup which also includes Billie Piper, William Shatner, George Takei, James Marsters, Brendan Fraser, John Barrowman, Ron Perlman, Stephen Amell, and more.
MegaCon runs Thursday, August 12 through Sunday, August 15, 2021.
Find the official info below!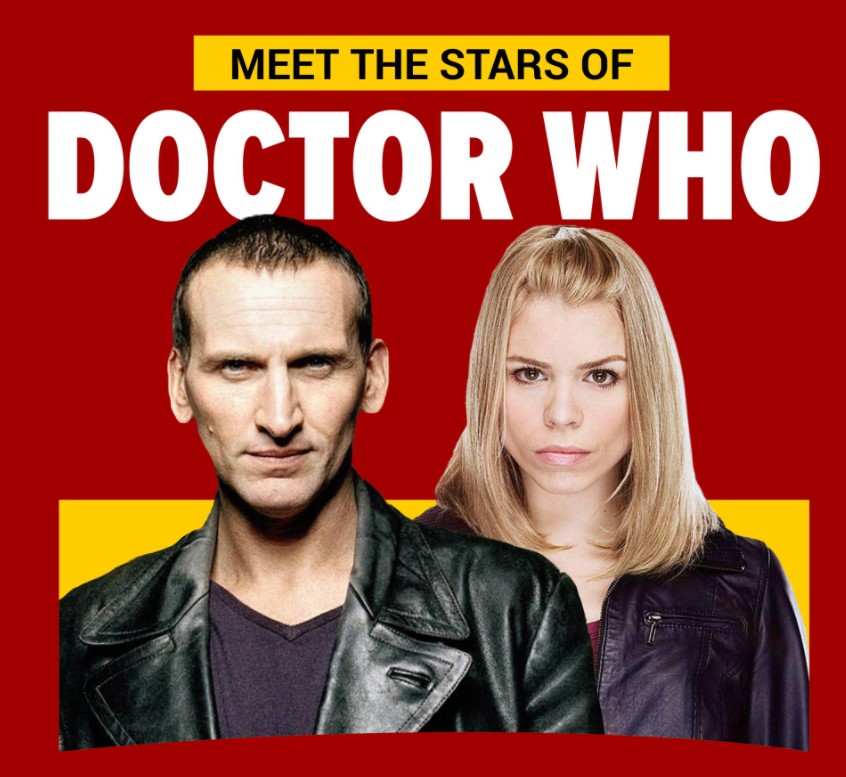 MEGACON ORLANDO IS BACK! "DR. WHO'S" CHRISTOPHER ECCLESTON
JOINS THIS YEAR'S EXCITING CELEBRITY LINEUP
Ready to experience all things "Fandom?" MEGACON Orlando to welcome fans, celebrities, artists and more on Thursday, August 12 – Sunday, August 15 2021
ORLANDO, Fla. – June 15, 2021 – Fan conventions have returned! Gear up for an action-packed weekend at MEGACON Orlando 2021. The Southeast's most sought-after fan convention announced today that Christopher Eccleston, known for his role as the ninth incarnation of The Doctor in the "Dr. Who" series and for his portrayal of Malekith in "Thor: The Dark World," is joining the weekend's all-star lineup. Eager fans can look forward to encounters with Eccleston and other exciting soon-to-be-announced celebrity guests, as well as endless programming at the Orange County Convention Center on Thursday, August 12 through Sunday, August 15, 2021.
Fans can expect encounters from "Star Trek" stars William Shatner and George Takei, "Buffy the Vampire Slayer's" James Marsters (Spike), and "The Mummy's" Brendan Fraser (Rick O'Connell). Comic fans can meet artists and writers Jason Fabok (Batman, Detective Comics, and Justice League), Greg Capullo (Quasar, X-Force, Angela, Spawn and Batman), Donny Cates (Venom, Thanos, Doctor Strange, and Thor), Tony Harris (Starman, Iron Man, and Ex Machina), Ryan Ottley (Invincible and Amazing Spider-Man), and Frank Tieri (New Excalibur, Iron Man, Wolverine and Weapon X).
More exciting celebrity appearances will be announced leading up to the four-day event, which also features family-friendly activities, shopping, workshops, enhanced anime programming, cosplay contests and other interactive attractions.
"We're thrilled to welcome our fans back to MEGACON Orlando this summer — a playground for fans of comics, sci-fi, gaming and more — for an impressive weekend of programming, celebrity appearances and interactive activities," said FAN EXPO HQ Vice President Andrew Moyes. "From cast reunions and celebrity meet-and-greets, to the innovative Artist Alley and exciting cosplay contests, MEGACON Orlando 2021 will be a high-energy weekend for fans of all ages."
Fans will be able to safely celebrate all things "Fandom" at this year's event. MEGACON Orlando is taking extra care to ensure guests' health and safety, and will be announcing precautionary measures in detail 30 days prior to the event. "The Orange County Convention Center is a wonderful partner and host venue and we're collaborating to ensure a safe experience for all attendees," Moyes explains.
MEGACON Orlando is the Southeast's largest comic, sci-fi, horror, anime and gaming convention. Single-day tickets and limited four-day passes are available for purchase at http://fanexpohq.com/megaconorlando/buy-tickets. Before July 28, single-day tickets begin at $20 for adults and $15 for children ages 6-12. For a complete list of programming, guest announcements, and tickets, visit: www.megaconorlando.com.