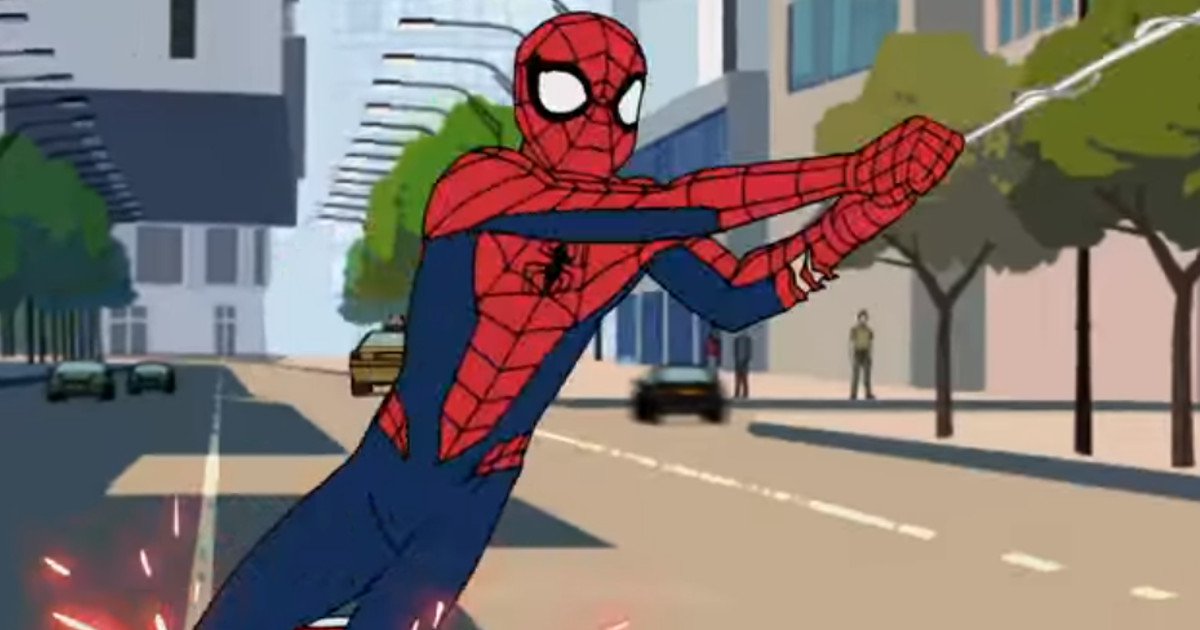 Marvel TV has announced the cast and premiere date for the new Marvel's Spider-Man animated series coming to Disney XD.
Watch the new promo below.
Marvel's Spider-Man will debut with a one-hour premiere on Saturday, August 19 (7:00 a.m.-8:00 a.m. EDT) on Disney XD, and on the Disney XD App and VOD (12:01 a.m. EDT).
The Marvel's Spider-Man voice cast includes: Robbie Daymond ("Bread Winners," "Get Blake") as Spider-Man, Max Mittleman as Harry Osborn ("One-Punch Man," "Transformers: Robots in Disguise"), Nadji Jeter as Miles Morales ("Jessie," "Kirby Buckets"), Melanie Minichino ("Blaze and the Monster Machine," "Mr. Peabody and Sherman") as Anya Corazon, Fred Tatasciore ("Marvel's Avengers Assemble," "Marvel's Hulk and the Agents of S.M.A.S.H.") as Max Modell, Laura Bailey ("DragonBall Z," "Marvel's Avengers Assemble") as Gwen Stacy, Nancy Linari ("The Real Adventures of Jonny Quest," "The Addams Family") as Aunt May, Patton Oswalt ("Ratatouille," "Pickle and Peanut") as Uncle Ben, Scott Menville ("Teen Titans," "Teenage Mutant Ninja Turtles") as Doc Ock, John DiMaggio ("Clarence," "Samurai Jack") as The Jackal, Alastair Duncan ("The Batman," "Final Fantasy XIV") as Vulture, and Marvel's very own Chief Creative Officer Joe Quesada, who is also executive producing the series, as the coffee shop owner Joe.