The Marvel's Avengers video game assembles in a new launch trailer ahead of next week's release featuring Iron Man, Thor, Hulk, Black Widow and more.
"You're already a hero. The only one left to convince is yourself," teases the video description. "Prepare to Embrace Your Powers on September 4!"
Marvel's Avengers launch trailer: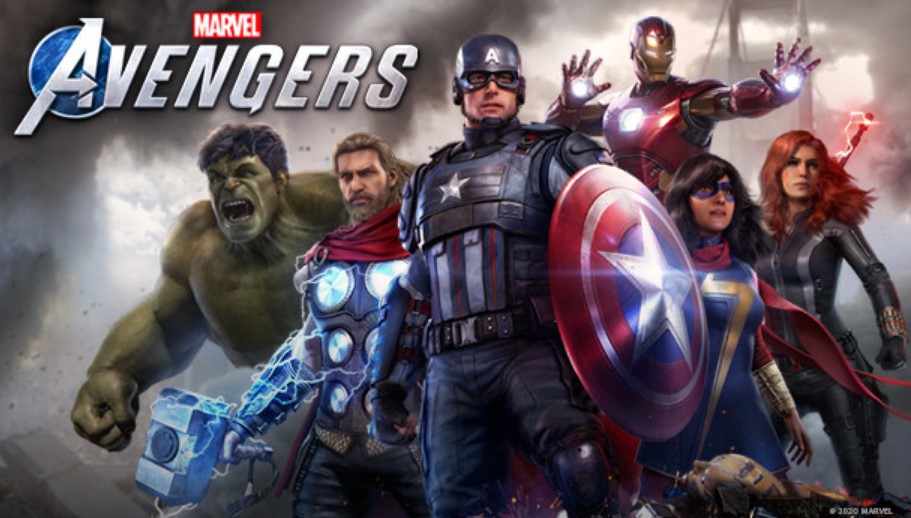 About Marvel's Avengers:
Marvel's Avengers offers players a truly rich experience, with a combination of Hero Missions and War Zones. Hero Missions are single-player only and are part of the initial Campaign. They are designed to showcase each hero's unique abilities as you reassemble your growing roster. War Zones can be played solo or with a group of up to four players* as any Hero in your roster. Each mission dynamically scales based on the team size and player level.
Players in Marvel's Avengers will also be able to customize Earth's Mightiest Heroes in a number of ways. While each Super Hero will play true to their unique power sets, each will have the flexibility to play differently based on the gear you equip them with and the skills you enable, so no two player's heroes will play in exactly the same way. Each hero has dynamic combo systems, Heroic moves, an intrinsic ability, and signature move sets to unlock and customize – many inspired by classic moves from the 80 years of Marvel history in all media, others crafted as originals just for this game.
Players also customize these iconic Super Heroes with classic, fan-favorite, and all-new original outfits inspired by over 80-years of Marvel history, including Iron Man's suit from the 2014 Original Sin storyline, or Thor's Donald Blake identity, which is a nod to an alias of Thor's who first appeared in 1962's Journey into Mystery issue 83.
Marvel's Avengers is an ambitious game, starting with a global high-stakes race to rebuild the Avengers. But that's just the beginning. To ensure a continuing heroic experience for all players, the narrative of Marvel's Avengers expands, and threats escalate with each new post-release Super Hero, region and story arc delivered to players at no additional cost once they own the core game.
Marvel's Avengers will release simultaneously for the PlayStation 4, Xbox One, Stadia, and PC on September 4, 2020. Marvel's Avengers will be available on PlayStation®5 and Xbox Series X when the consoles launch in Holiday 2020. Players who own the current-gen version of the game will be able to upgrade to the next-gen version at no additional cost, regardless if players are moving from PlayStation® 4 to PlayStation 5 or Xbox One to Xbox Series X. Those moving their saves to next-gen will transfer their player profiles and progression so they can pick up right where they left off. In addition, cross-gen play will be supported so PS5™ players will be able to play with their friends on PS4™ and Xbox Series X players will be connected with their friends on Xbox One.