Check out the launch trailer for the MARVEL Powers United VR game from Oculus.
Assemble your ideal Super Hero squad to defend the galaxy in explosive and immersive co-op fights across iconic Marvel locations. Unleash the strength of Black Panther, smash foes as Hulk, wield Deadpool's katanas—or choose from a roster of 18 of Marvel's greatest heroes. Get ready for battle with iconic character powers, over-the-top ultimate abilities, and a full-body transformation only possible in VR.
MARVEL Powers United VR is now available for pre-order and costs $39 with an expected July 26 release date.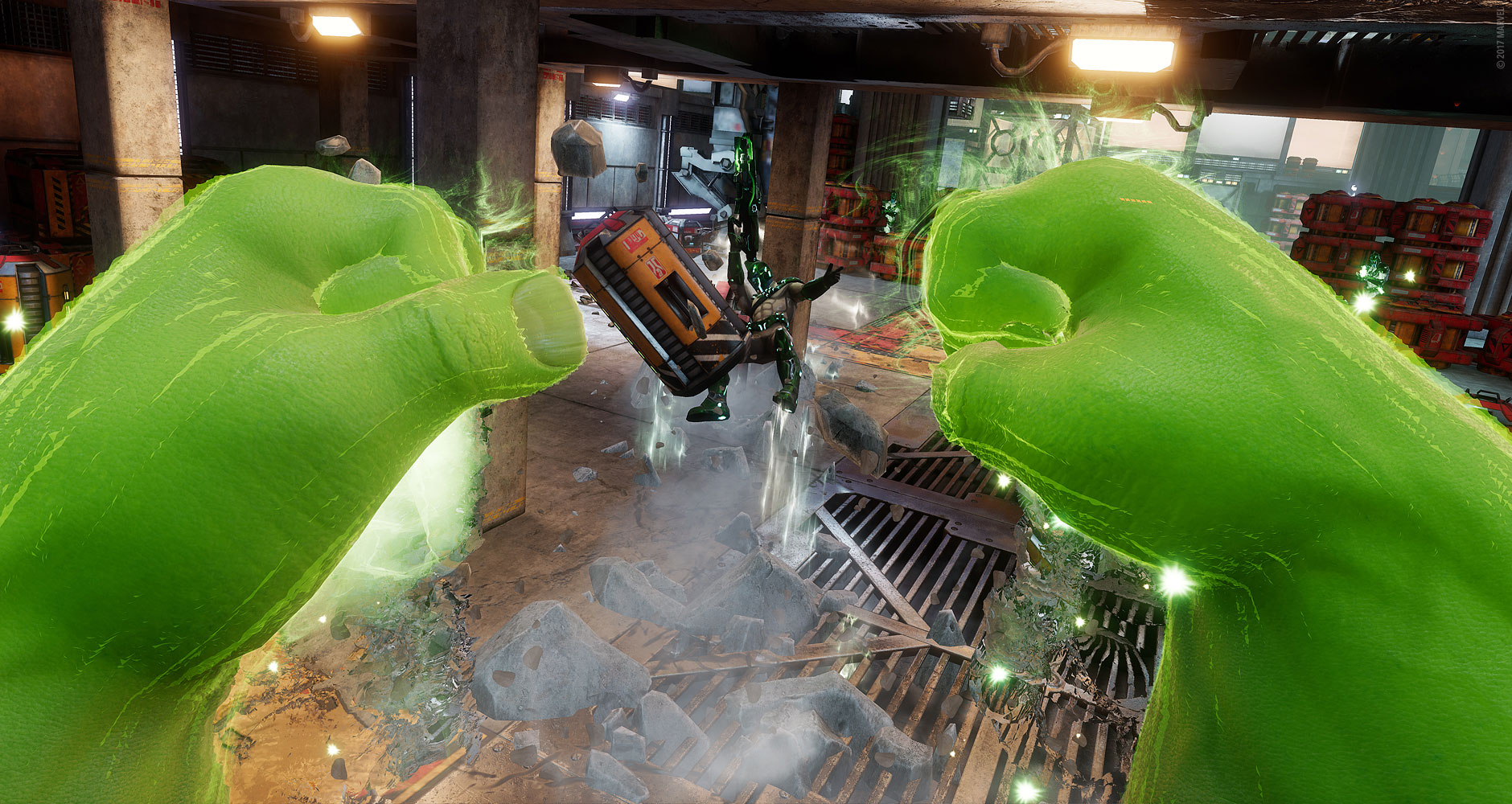 UNLEASH YOUR INNER HERO
Be the hero — with the power of Rift. Transform into your favorite Marvel Super Hero and wield their amazing powers and weaponry in your hands. Move freely through iconic Marvel locations on the ground, in-flight, or with special moves with intuitive controls and smart locomotion.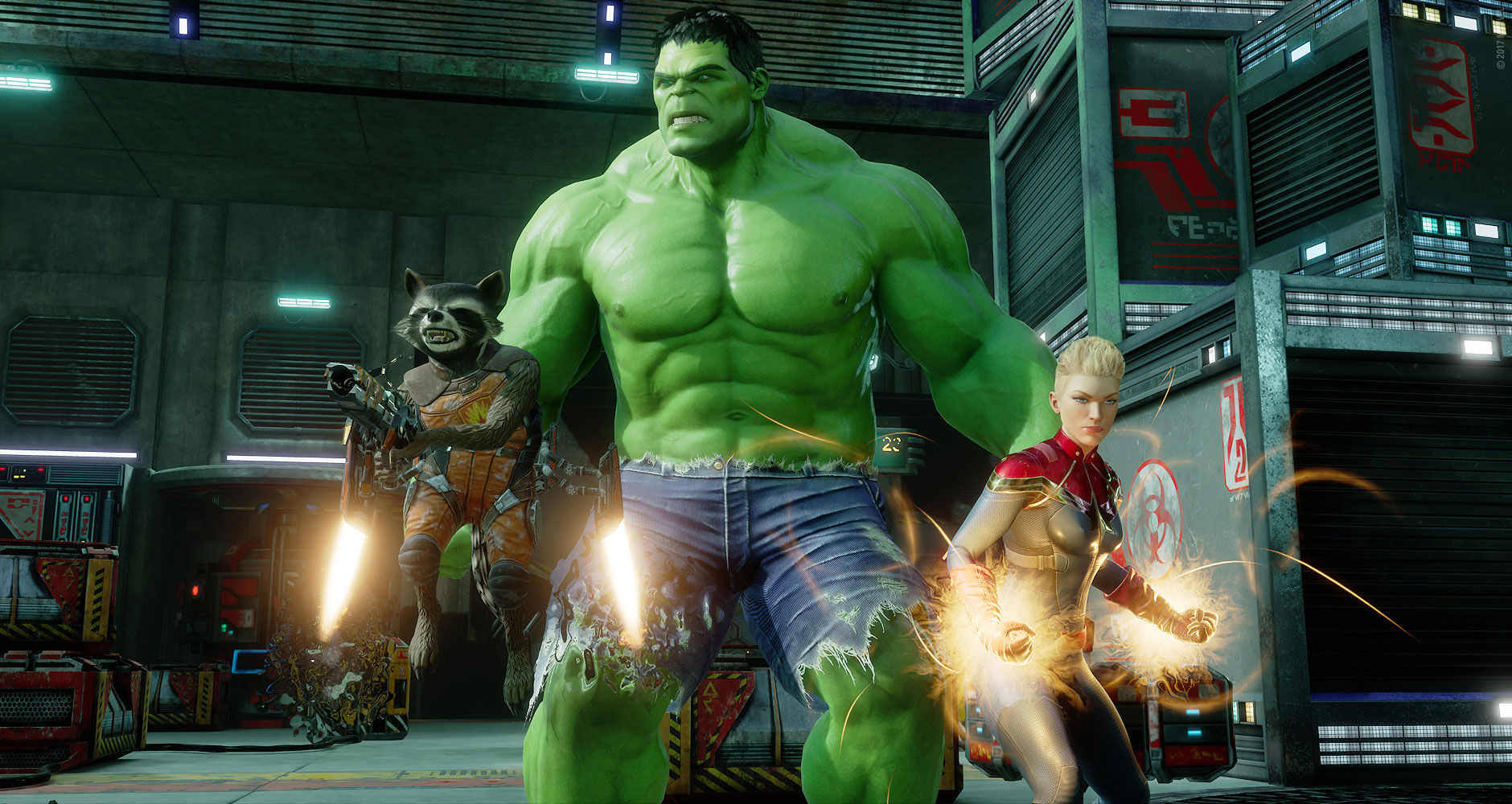 SQUAD GOALS
Defend the galaxy on your own or call in friends to forge the ultimate team for an epic co-op action. Immortalize your achievements by posing with custom comic covers.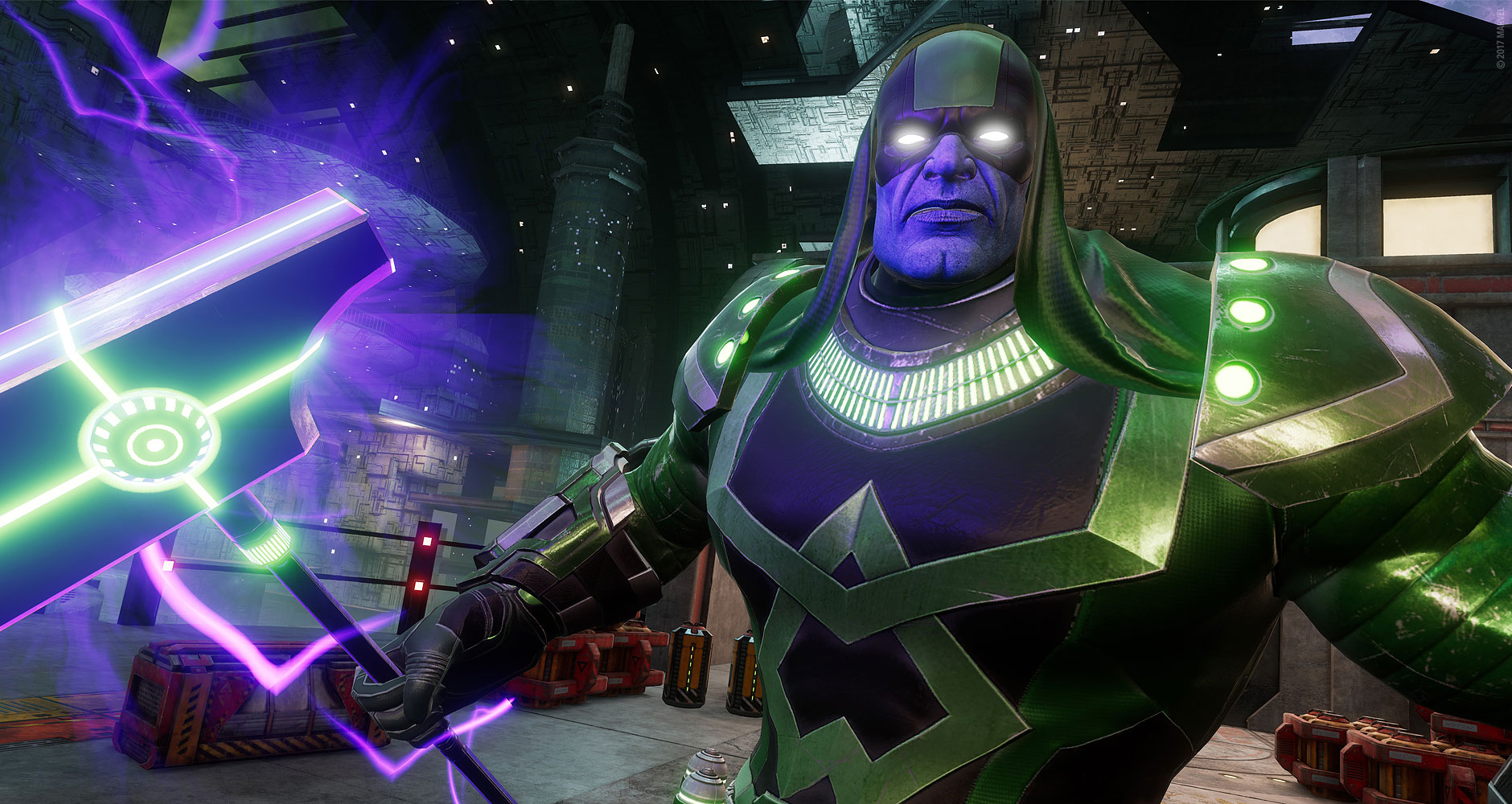 THE ULTIMATE MASHUP
Spanning the far reaches of space and time, the new Masters of Evil converge and strike, presenting dynamic challenges and testing your team with each play through.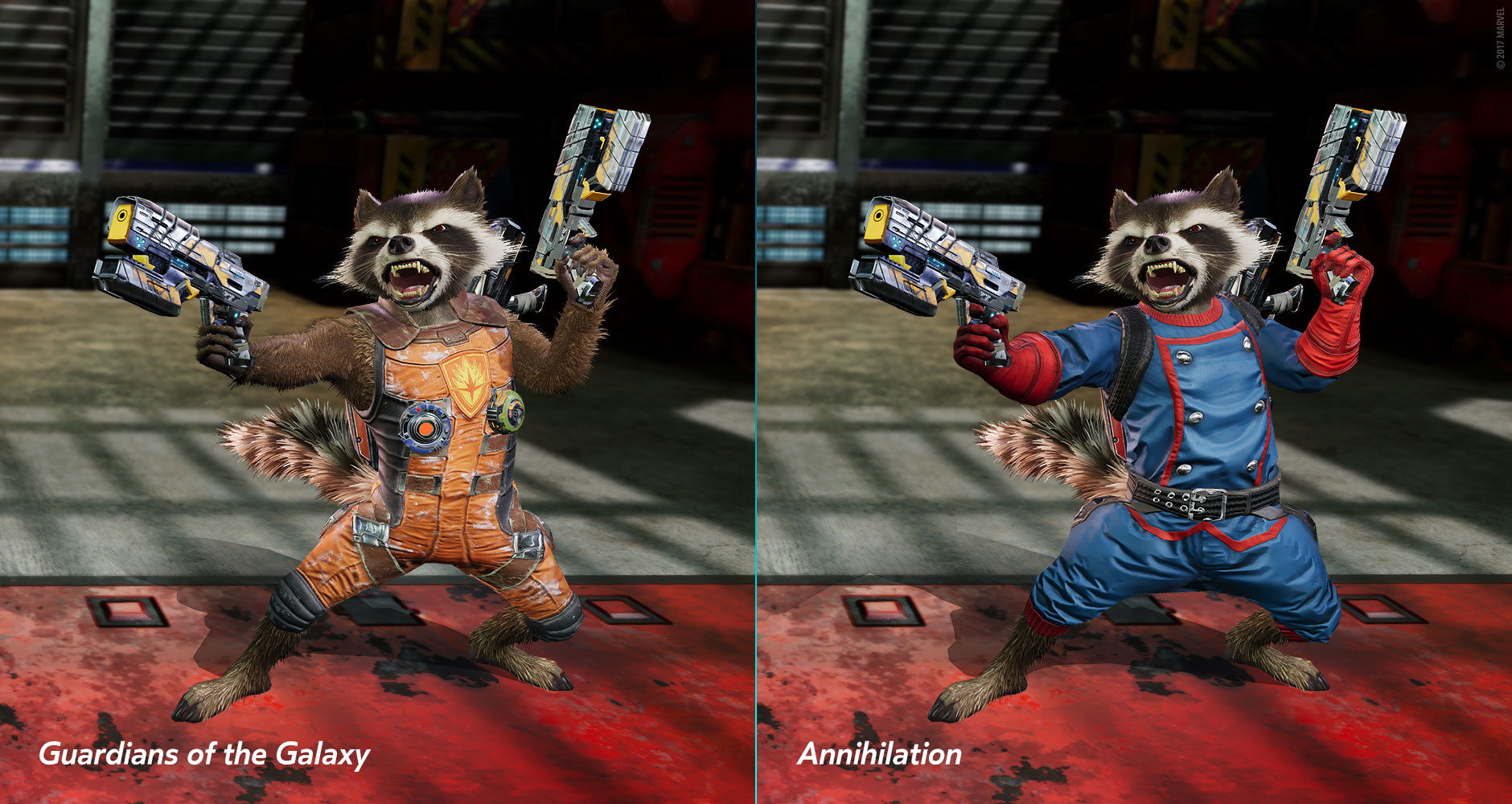 TONS OF UNLOCKABLES
Heroes earn many rewards — prove yourself on the battlefield and unlock new content, surprises, and more!
MARVEL Powers United VR is a first-person Co-Op action game in which you take on the role of Marvel's powerful Super Heroes, choosing from an epic roster of characters from Black Panther and Hulk to Captain Marvel and Rocket Raccoon.
Battle to save the universe across rich and iconic environments inspired by Marvel Comics and more. Immerse yourself in a full-body Super Hero experience, wielding their amazing abilities using the incredible Touch controllers in dynamic and exciting gameplay. Blast enemies with photon beams, slice away with dual katanas, freeze enemies with ice blasts, and much more!
Pull off explosive combos with teammates and build up your hero's combo meter to power up an epic super ability. Dash, fly, and leap in free movement during battles and move like only heroes can. An in-depth scoring and rewards system will lead to incredible unlockables like alternate suits, iconic decorative items, and amazing hero emotes.
Be the hero and unleash your powers today!