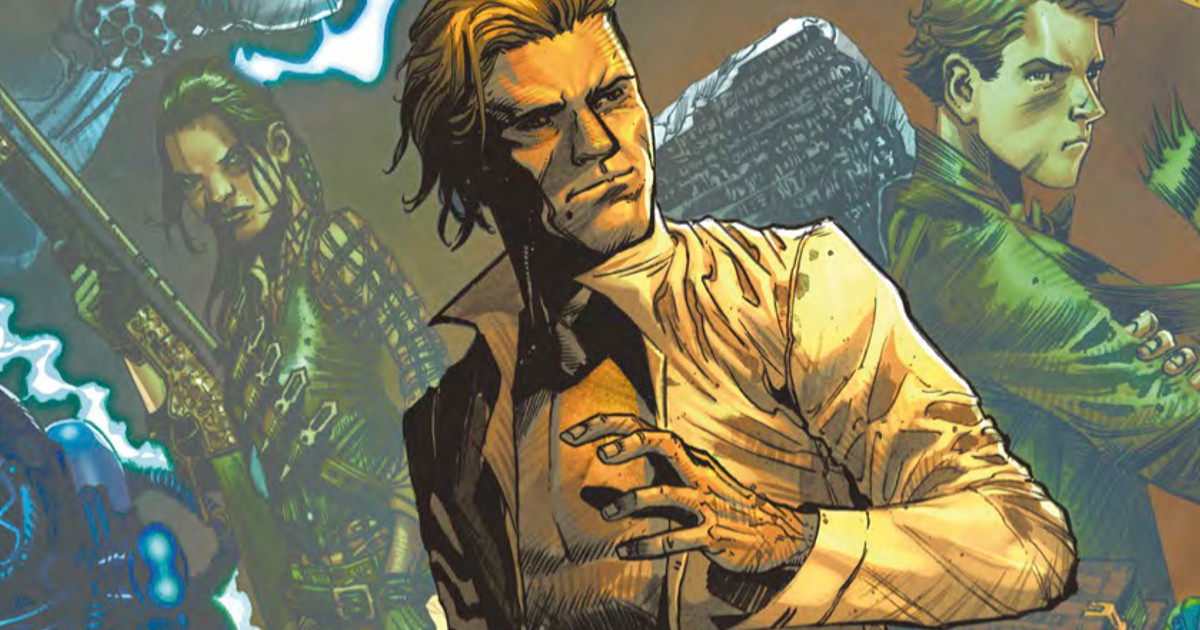 Famous NBA superstar basketball player Kareem Abdul-Jabbar has a new graphic novel coming out from Titan Comics with Mycroft Holmes and the Apocalypse Handbook.
Check out the trailer and preview images below.
This September 19 sees the release of Mycroft Holmes and The Apocalypse Handbook by actor, author, and cultural ambassador Kareem Abdul-Jabbar. This all-new graphic novel collects the smash-hit and critically acclaimed comic series which saw Abdul-Jabbar's own unique take on the older brother of Sherlock Holmes.
Mycroft Holmes and The Apocalypse Handbook (128pp, $16.99, 9781785853005) sees the diffident, brilliant Mycroft pulled into a globe-spanning adventure at the behest of Queen Victoria and a secret organization at the heart of the British government. With a madman on the loose with civilization-destroying weapons, can the smartest man in England set aside his idle, womanizing ways for long enough to track down the foe that may be his match?
Abdul-Jabbar's passion for the character is evident, having already written a smash-hit novel based around Mycroft – published in 2015 by Titan. Abdul-Jabbar first read Sherlock Holmes back in high school and became a Sherlockian in his NBA basketball days.
Abdul-Jabbar's own unique take on the character in the comic book is very different to the Mycroft in the TV shows or in the Robert Downey Jr. movies, and even different from his own creation in his Mycroft novel.
"I envisioned him to be a witty and brave man with just a touch of con artist in him, like Star-Lord in Guardians of the Galaxy," said Abdul-Jabbar. "The Mycroft in my comic book is brilliant, but also cynical, subversive, and an adventurer. He has more Deadpool in him than he does Sherlock."
This exciting graphic novel, which adds new revelations and insights into the life of Mycroft, sees Abdul-­Jabbar team with best-­selling novelist Raymond Obstfeld (Joker and the Thief), artist Joshua Cassara (New Avengers, The Troop) and colorist Luis Guerrero (Doctor Who, Rivers of London, The Troop).