Check out the trailer below for the new Justice League: Cosmic Chaos upcoming open-world action-adventure video game from Outright games.
Unite against chaos, Justice League: Cosmic Chaos is in an all-new adventure where the Justice League goes head-to-head with Mr. Mxyzptlk, a powerful prankster from the 5th Dimension.
Have the freedom to play your way in action-packed missions, grueling fights, and daring challenges! Suit up as Batman, Wonder Woman, and Superman and team up with other Super Heroes to take on some of the most powerful Super-Villains in the DC universe. Use the super abilities at your disposal to help solve puzzles, defeat enemies and unlock outfits and special upgrades.
Play with friends or family in a 2-player couch co-op Instant Action Mode and have the freedom to explore Happy Harbor, the home of the Justice League. Can you stop Mr. Mxyzptlk's chaos and bring peace to Happy Harbor?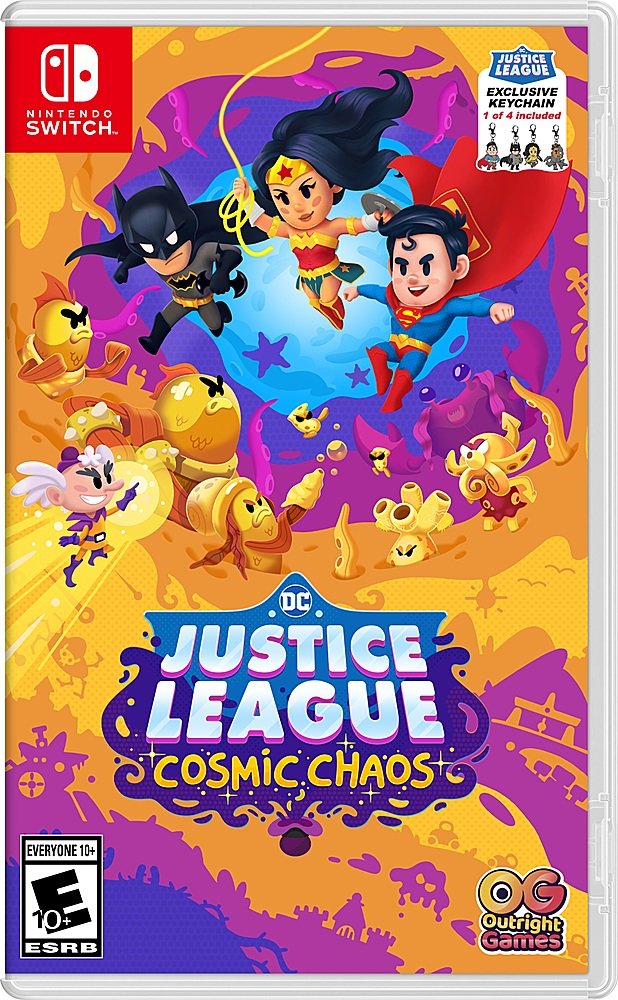 Features:
Gameplay
Become Happy Harbor's hero – with unlockable Elemental Attacks plus iconic moves and armor, including Superman's Heat Vision, Wonder Woman's Truth's Pull and Batman's exploding Batarangs.
Missions
Embark on heroic side missions – and search Happy Harbor for clues that lead you to villains, bounties, and secret locations
Collectables
Collect and upgrade – with custom outfits and the Artifacts of Justice, 30 powerful attack and defense items including Green Arrow's Bow and Raven's Cloak.
Justice League: Cosmic Chaos will be released on March 10, 2023 on PC via Steam, PS5, Xbox Series X/S, PS4, Xbox One, and Nintendo Switch.
DC's Justice League: Cosmic Chaos announce trailer: