Justice League concept art surfaces of Jason Momoa as Aquaman sporting the classic orange and green suit from the comics.
Concept Artist Constantine Sekeris posted the images based on designs from Costume Designer Michael Wilkinson.
BACK ON JUSTICE LEAGUE WHEN I WAS WORKING IN THE COSTUME DEPARTMENT UNDER COSTUME DESIGNER MICHAEL WILKINSON..HE HAD ME REALIZE AND EXPLORE AQUAMAN FROM A SKETCH THAT HE DID HIMSELF WITH THE DESIGN RYTHIM PATTERNS HE WANTED ME TO WORKOUT IN 3D AROUND THE BODY…HE WOULD SIT NEXT TO ME AND GUIDE ME IN 3D TO REFINE THE DESIGN AS WE EXPLORED HIS MORE TRADITIONAL COMIC DESIGN AND A MORE ASYMETRICAL LOOK AS WELL…IT WAS ABLAST WORKING ON THIS PROJECT WITH MY GOOD FRIENDS JERAD S MARANTZ AND IAN JOYNER…..AFTER I DID SOME INITIAL CONCEPTS OF AQUAMAN IT WAS THEN PASSED TO IAN TO REFINE AND TAKE FURTHER IN 3D FOR THE FINAL IN JUSTICE LEAGUE…..SEEING THE RECENT AQUAMAN FILM IT WAS GREAT TO C THE AMAZING NEW COSTUMES BROUGHT TO LIFE BY KYM BARRETT AND HER TALENTED TEAM.
So we see there were plans to use the orange and green suit for Aquaman in Justice League, but possibly as the solo movie developed, they decided to save it for the James Wan film. It's also known they didn't use Cyborg footage as it was going to be used for a solo Cyborg movie as well. Below you can also check out the official image from Aquaman of Jason Momoa wearing the orange and green suit which looks almost exactly like the following Justice League concept art. A DC insider recently let it be known that Zack Snyder had wanted to go in a different direction for his films, including Justice League, but that he received a lot of interference from the WB executives.
Aquaman also might pass Christopher Nolan's The Dark Knight Rises as the box office soon and become the #1 DC movie of all time. As it stands, Aquaman is at $1.068 billion worldwide, with Nolan's final Batman movie at $1.85 billion. Regardless, the billion dollar number for Aquaman is huge and something nobody expected.
Justice League Aquaman concept art: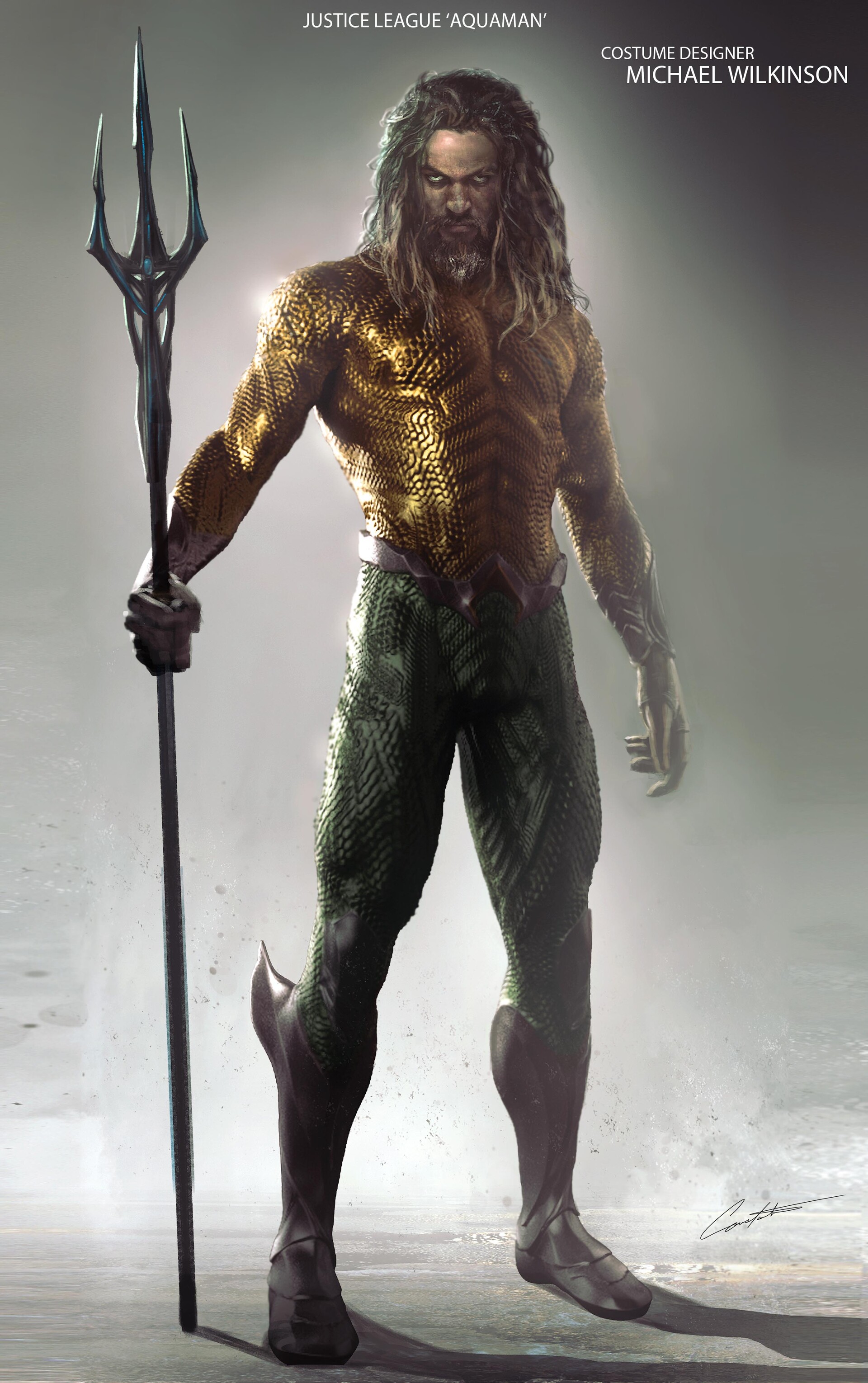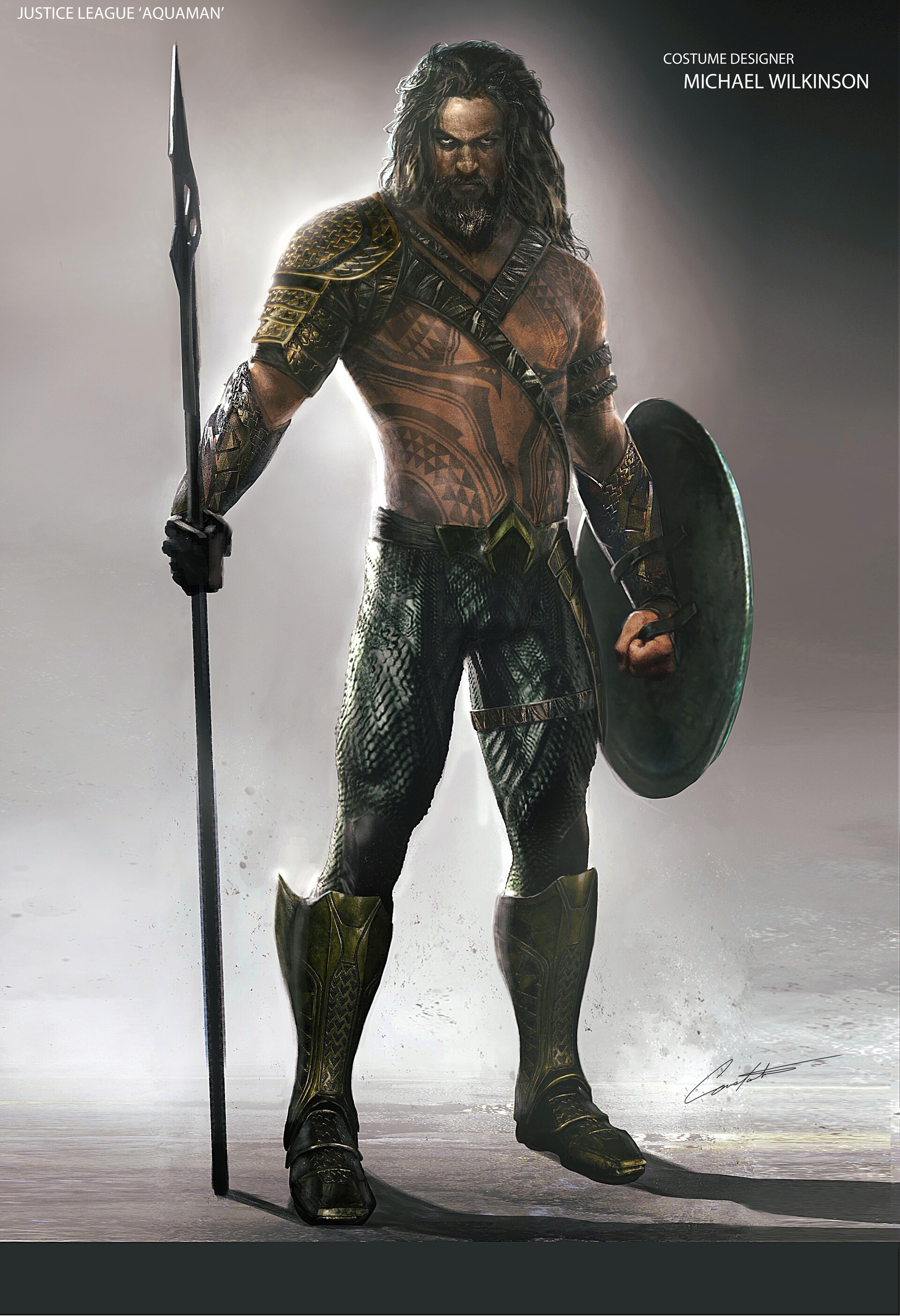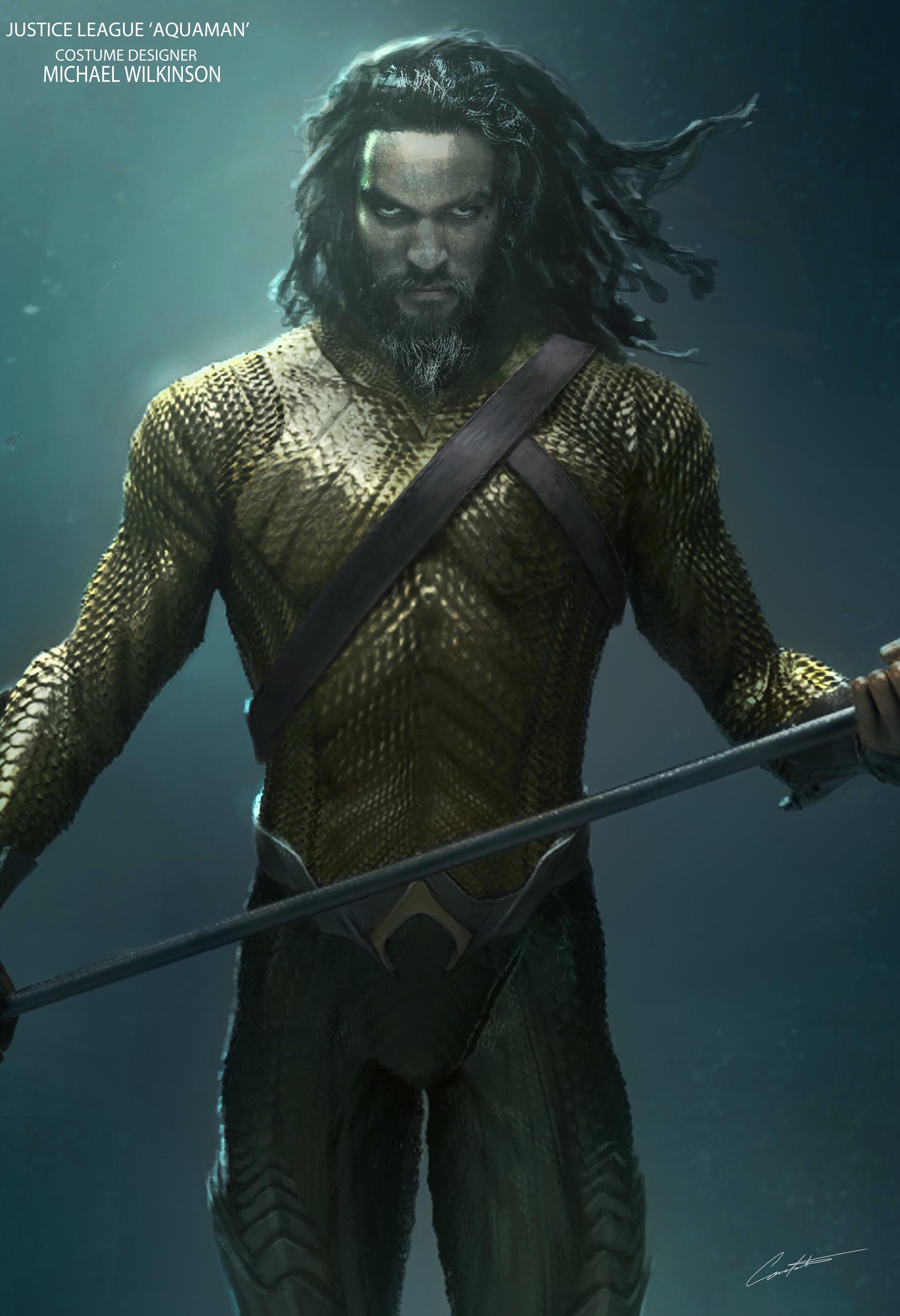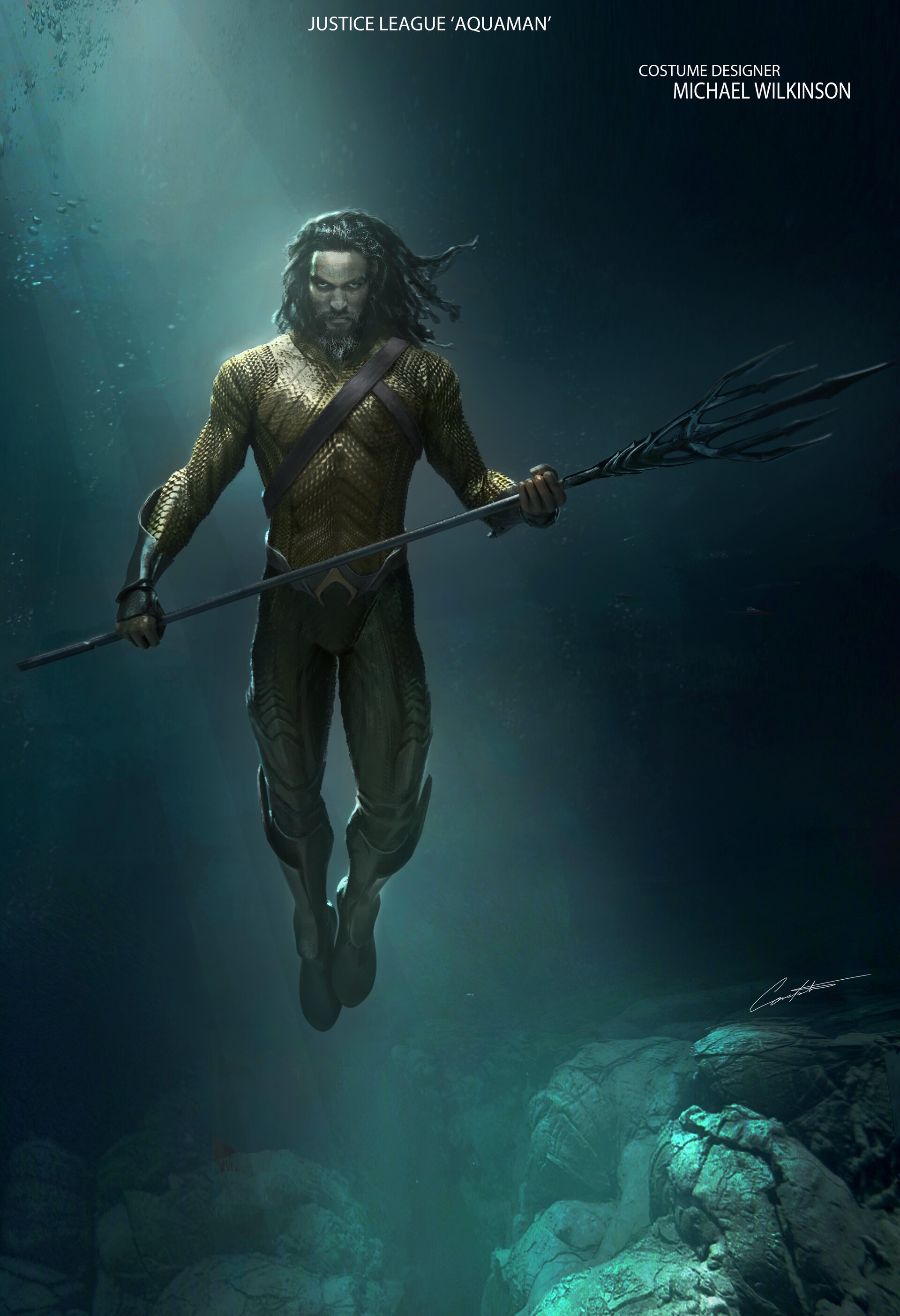 Aquaman official image: