Josh Brolin may need the help of the Infinity Gauntlet and the Time Stone to recover from this one as the Thanos-actor tried "perineum sunning," a current trend where people tan the thin area of skin between the anus and the vagina or penis.
The wellness practice is said to be beneficial by various supposed health practitioners who reportedly offer the practice gives "more energy from" the sun in 30 seconds "than you would in an entire day being outside with your clothes on" in addition to a hefty dose of vitamin D.
Josh Brolin doesn't recommend the practice.
"Tried this perineum sunning that I've been hearing about and my suggestion is DO NOT do it as long as I did," Brolin posted on Instagram a few days ago. "My pucker hole is crazy burned and I was going to spend the day shopping with my family and instead I'm icing and using aloe and burn creams because of the severity of the pain. I don't know who the f-ck thought of this stupid shit but f-ck you nonetheless. Seriously."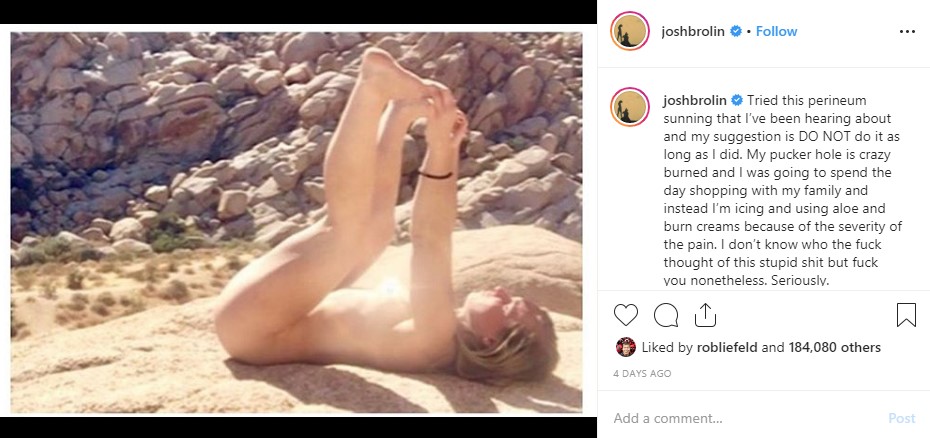 Celebrities reacted in the comments
"Bwahahahahahahha!!!!!" commented Ryan Reynolds who played Deadpool to Brolin's Cable.
Dave Bautista apparently tried it as well: "Same. Gooch burns a mothaf-cka!"
"Such a tease!!!!" said Rob Liefield, the creator of Cable.
"Taint' that a shame!" commented Johnny Knoxville.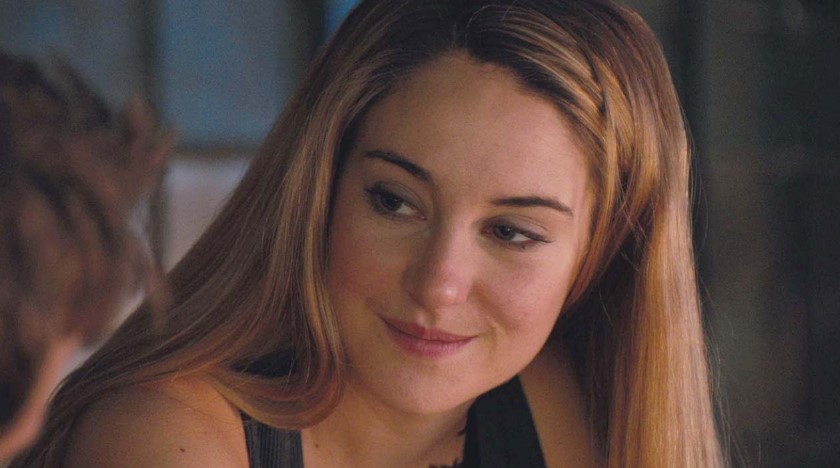 Josh Brolin, Shailene Woodley tried "perineum sunning"
Fox News also points out that actress Shailene Woodley adopted the practice and spoke about it in 2014.
"I was reading an article written by an herbalist about yeast infections and other genital issues, and she said there's nothing better than vitamin D," Woodley said. "If you're feeling depleted, go in the sun for an hour and see how much energy you get. Or, if you live in a place that has heavy winters, when the sun finally comes out, spread your legs and get some sunshine."
The article notes that doctors and dermatologists do not recommend the practice and advise getting your vitamin D through diet instead of sun-worshipping.