Wait. Is Jeremy Renner in The Avengers: Infinity War?!
Fans have noticed that Jeremy Renner has been absent from all The Avengers: Infinity War footage and marketing, and I don't even think there are any Hawkeye action figures, though maybe a Lego figure or two?
It seems Jeremy Renner has noticed as well, as the actor took to Instagram to tease Hawkeye for The Avengers: Infinity War.
"Infinity – a number greater than any assignable quantity or countable number. Sometimes." Renner posted along with the hashtags: #infinitywar #avengers #hawkeye#originalsix #untitedwestand.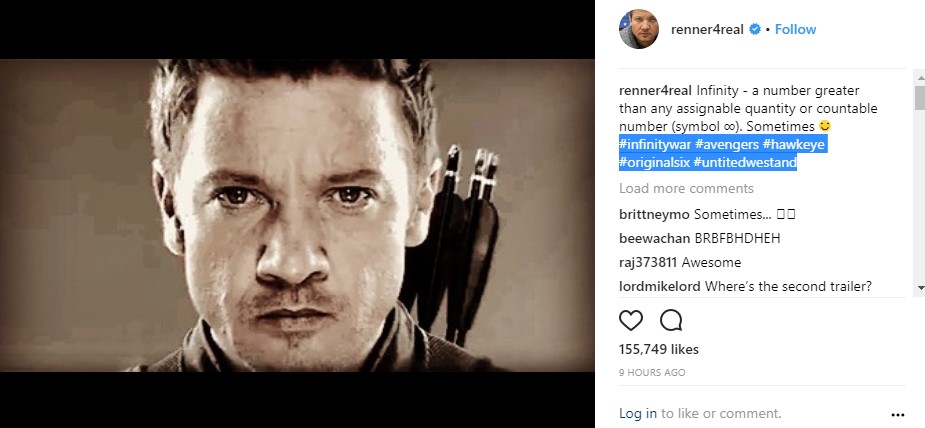 It could even be possible that Jeremy Renner is teasing the new Avengers: Infinity War trailer, which fans are hoping gets released soon.
Regarding Hawkeye in Infinity War, Renner previously said that fans should be happy.
"We're doing a lot of really wondrous things that I've always wanted to do with this character … I think everyone will be very pleased when they find out what happens," Renner said back in December.
It's also known that Hawkeye gets a cool new haircut and costume for The Avengers: Infinity War.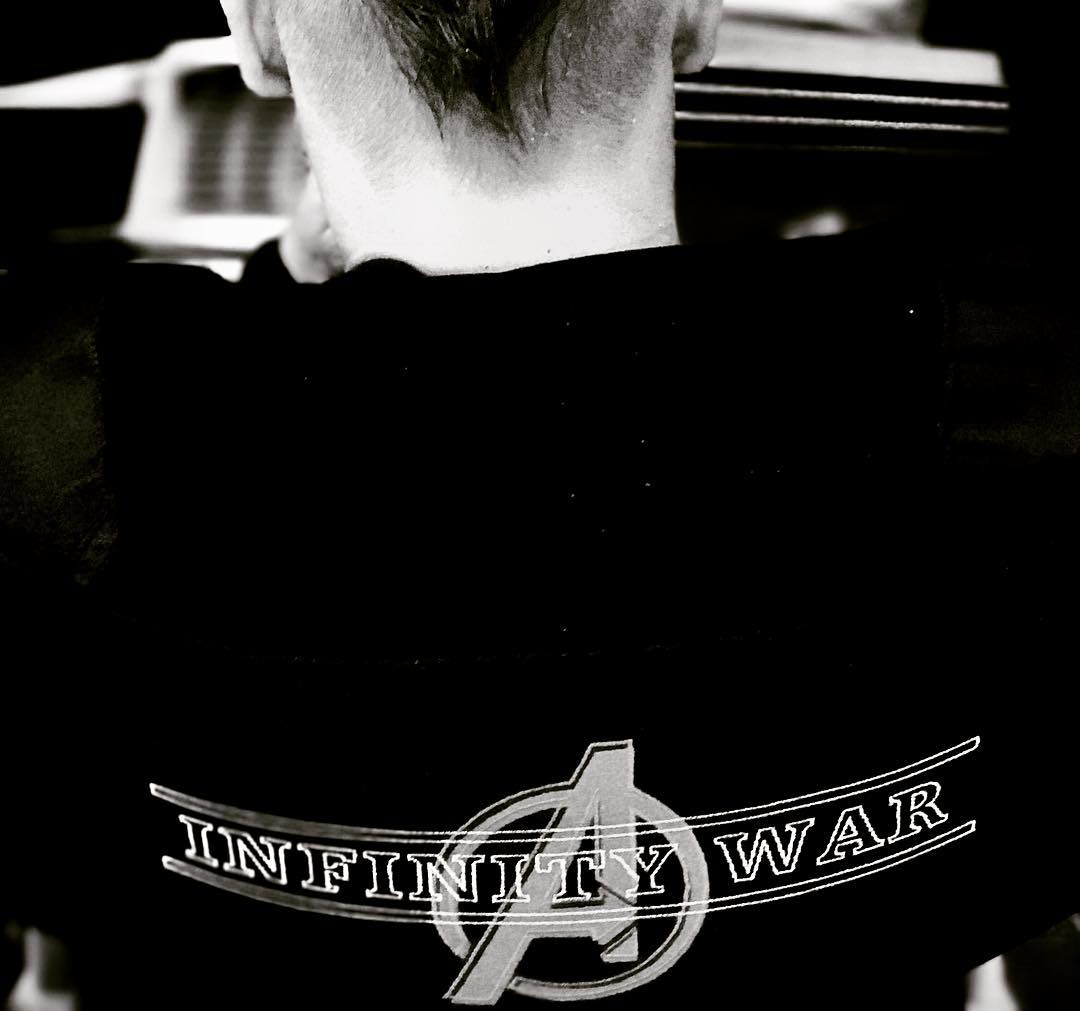 An unprecedented cinematic journey ten years in the making and spanning the entire Marvel Cinematic Universe, Marvel Studios' "Avengers: Infinity War" brings to the screen the ultimate, deadliest showdown of all time. The Avengers and their Super Hero allies must be willing to sacrifice all in an attempt to defeat the powerful Thanos before his blitz of devastation and ruin puts an end to the universe.
Anthony and Joe Russo direct the film, which is produced by Kevin Feige. Louis D'Esposito, Victoria Alonso, Michael Grillo and Stan Lee are the executive producers. Christopher Markus & Stephen McFeely wrote the screenplay. "Avengers: Infinity War" releases in U.S. theaters on April 27, 2018.