With the Dune trailer coming out soon, the promotion has kicked off for the movie as images have been released which includes Jason Momoa wielding dual blades in an epic battle.
Dune is a featured part of the latest issue of Empire Magazine, which sports an interview about the flick with star Timothée Chalamet.
"That part of the Wadi Rum is so awe-inspiring, you might as well be getting chased by that cliff in the background," Chalamet told Empire about filming the movie. "It wasn't a green-screen or anything. That's one of the most thrilling parts of the book and the movie. We had the sketches. That was a lesson for me. On a Call Me By Your Name or Beautiful Boy it can be counterintuitive to see the storyboards because then maybe you limit yourself based on a camera angle or whatever. It's the opposite [here] because, for a sequence with the sandworm chasing you, I could never imagine that."
Regarding the Dune trailer, following the Dave Bautista leak, it's said to be getting released online next weekend.
Check out the new images below.
Dune gets released Dec. 18, 2020 directed by Denis Villeneuve.
A mythic and emotionally charged hero's journey, Dune tells the story of Paul Atreides, a brilliant and gifted young man born into a great destiny beyond his understanding, who must travel to the most dangerous planet in the universe to ensure the future of his family and his people. As malevolent forces explode into conflict over the planet's exclusive supply of the most precious resource in existence—a commodity capable of unlocking humanity's greatest potential—only those who can conquer their fear will survive.
Dune images:
Jason Momoa's Duncan Idaho lending muscle to the Atreides clan:
Timothy Chalamet's Paul Atreides, joined by Zendaya's mysterious Fremen tribeswoman Chani: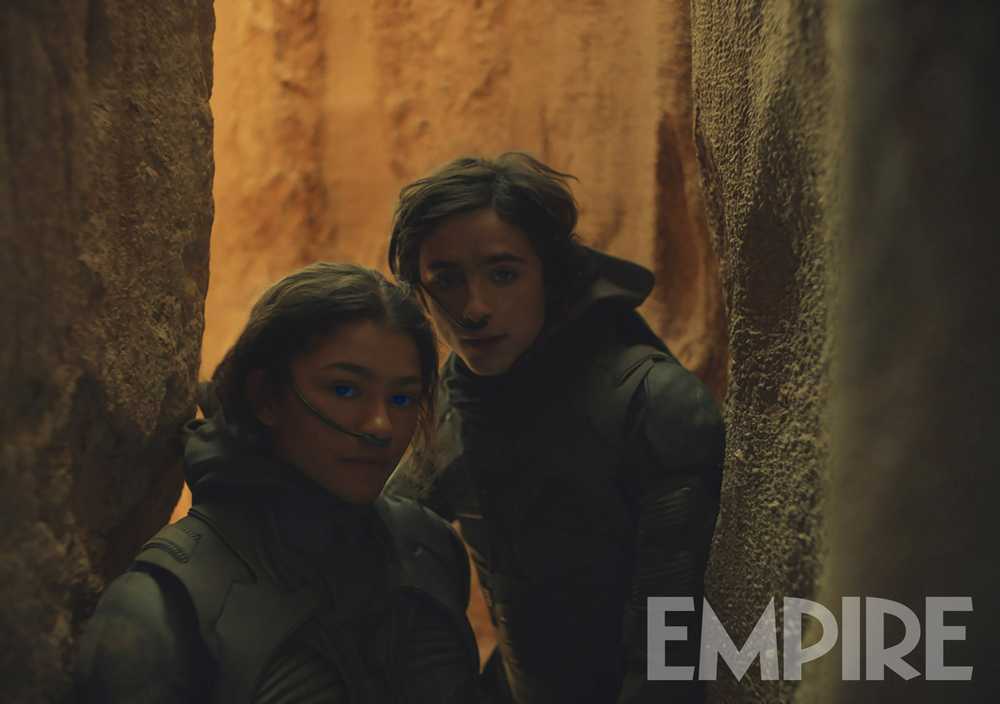 Paul's father is Oscar Isaac's Duke Leto, here seen in Atreides battle armor and joined by his master-at-arms Gurney Halleck, played by Josh Brolin: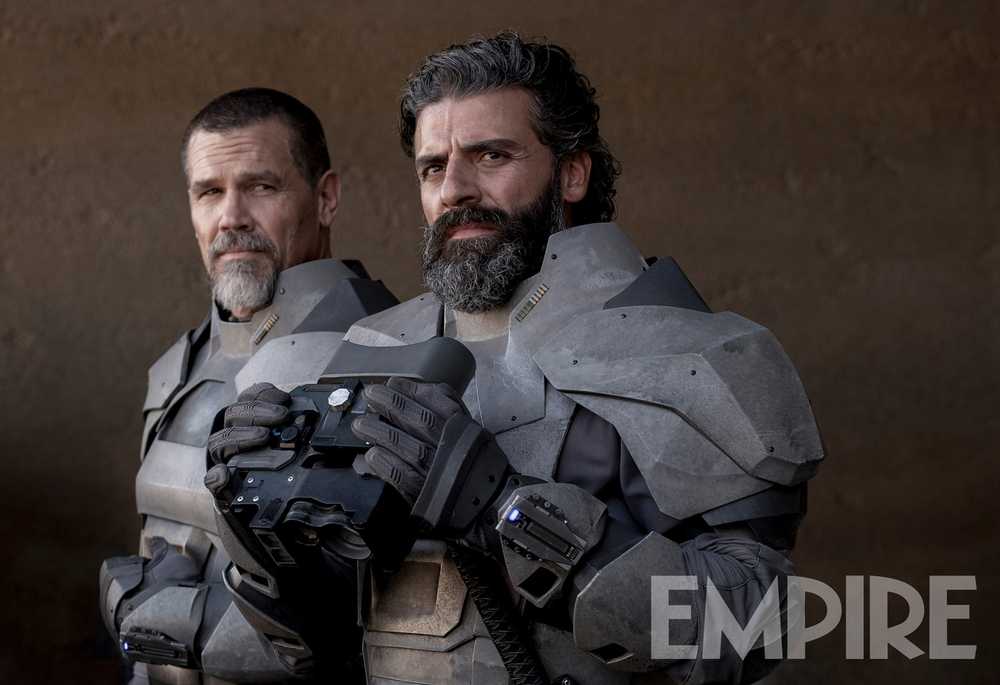 Dune Empire Magazine covers: