Aquaman actor Jason Momoa auditioned for the part of Drax in Marvel's Guardians of the Galaxy movie, with the part eventually going to Dave Bautista who seems born for the role. 
Check out new concept art that has surfaced of Jason Momoa as Drax from Charlie Wen, Marvel Studios x-Head of Visual Development on Instagram:
Jason Momoa was almost Drax (before his #aquaman days;)! He also had a great audition that deftly displayed his toughness and double blades handles. But in short, Bautista was definitely the right choice— he had a perfect blend of natural quirk and braun. *
This was an early sketch to explore the prospect of Momoa taking on the character.
*
The comicbook version was extremely close to another character that I designed called Kratos for #godofwar , so...I tried to steer Drax clear of it. @justinjsweet did the super cool final concept design for Drax!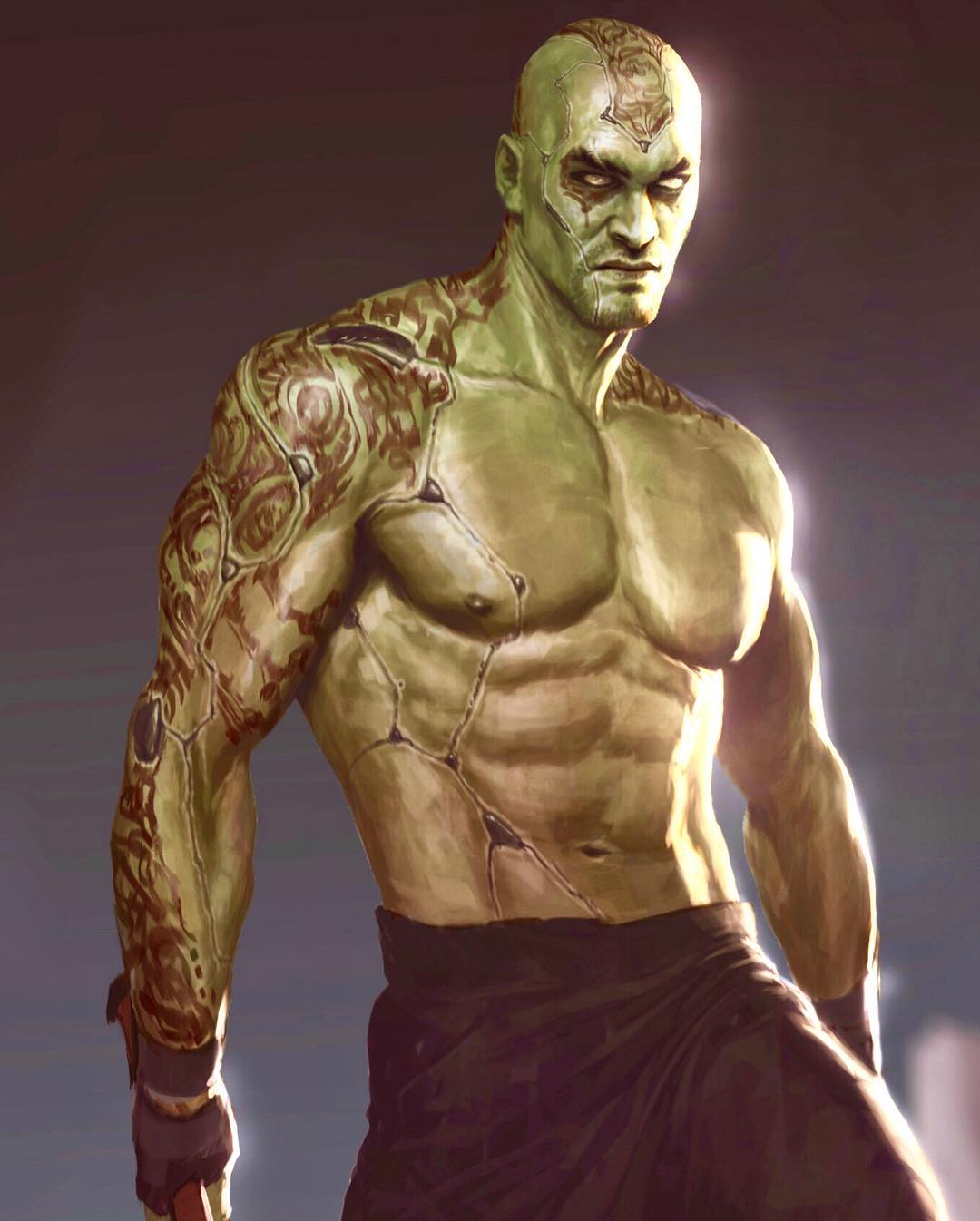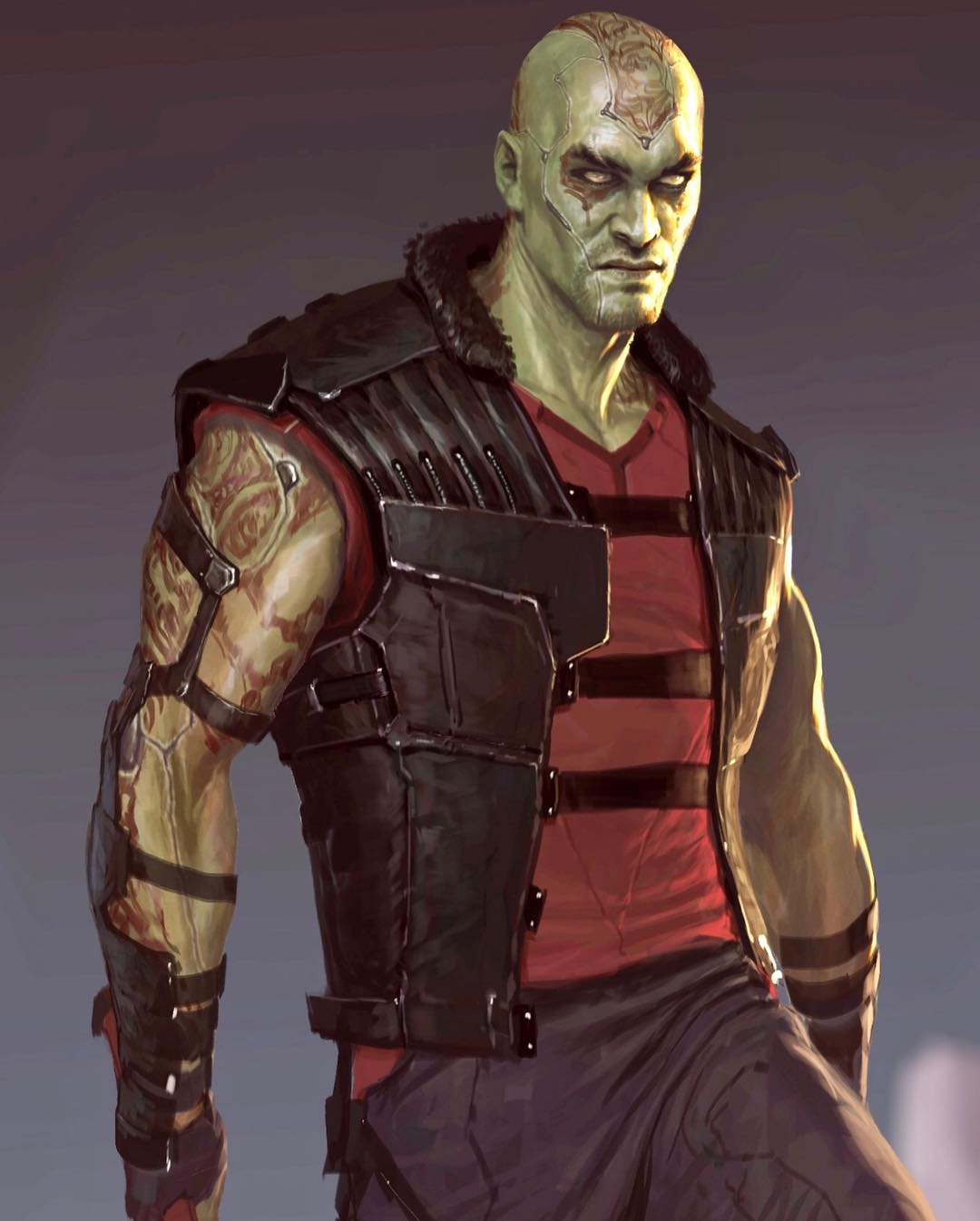 Back in 2014 saw Jason Momoa comment on why he didn't want to play Drax and auditioning for the role.
"I was on Stargate: Atlantis for four years playing a similar character called Ronon, who was an alien who didn't say much and grunted," Momoa told Zap2It. "I've been there and done that, whether people have seen it or not. You want to stretch."
Momoa did go on to state good things about Dave Bautista, who ended up getting the Drax role, as well as Chris Pratt, who he read with during the audition.
"I think it's perfectly cast. Dave is perfect for that role, for Drax," Momoa offered, continuing with mention of Pratt who plays Star-Lord. "One of the funnest auditions I've ever done in my life was with him. He's phenomenal. He's going to kill it. It's going to be amazing. It's a whole Han Solo vibe. It's going to be a phenomenal movie. I'm glad that he is the lead of that. He's funny as hell, man. He can improv; he just acts circles around me. It was really, really fantastic."