This should come to no surprise to any Star Wars fan. Seems Jar Jar Binks is really a part of the Dark Side!
The actor who played Jar Jar Binks, Ahmed Best, recently spoke to EW and revealed a cut scene from Star Wars: Revenge of The Sith where a conversation between the Emperor and Jar Jar Binks leads to Palpatine thanking the Gungan for helping him ascend to power. However, the scene never made it, in part due to, of course, George Lucas:
"In Revenge of the Sith, there was a scene that was cut where I'm walking down a long pathway with Ian McDiarmid before he is turned into the Emperor," Best explains. "And Palpatine kind of thanks Jar Jar for putting him in power. It's a really interesting scene, and it shows the evolution of Jar Jar from this fun-loving kid's character into this manipulated politician. And it was an interesting arc for the character that I thought could have been explored, because the scene is really dark. But it just didn't fit in the movie, which I understand. But yeah, George's take on it is Jar Jar is now just a politician."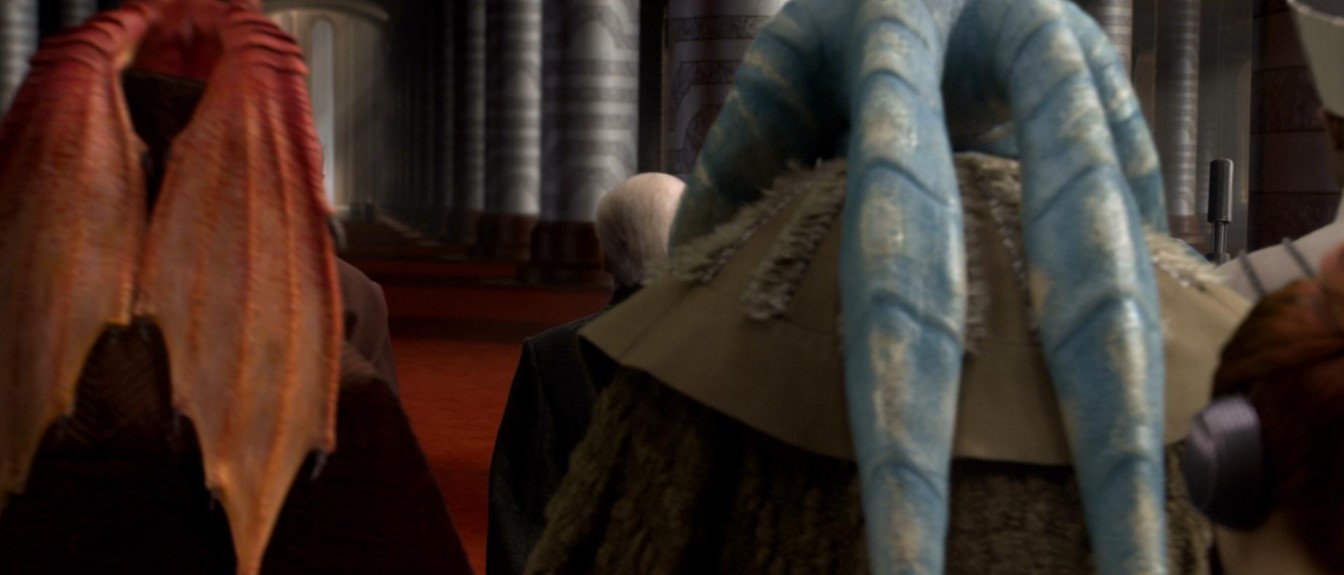 Jar Jar Binks was expected to be a big hit
The conversation that was deleted references Jar Jar Binks' speech to the Senate from Clone Wars where Binks, now a delegate from his home planet of Naboo, supports granting Palpatine emergency powers, which we all know leads to the rise of the Empire.
The EW article also reveals that the cast thought Jar Jar Binks was going to be a "break out character" from Phantom Menace, but due to audience reaction, Jar Jar's part in the next two movies was diminished.