Prime Video's Invincible goes big at Comic-Con as Atom Eve gets her own origin story special episode and a video game.
The Prime Video, Invincible: Presenting Atom Eve Special Episode, is now streaming described as: In this special prequel episode, Samantha Eve Wilkins, aka Atom Eve, grows up out of place in her own family. When someone from her past re-enters her life, she discovers her tragic backstory and the origin and true potential of her powers.
Prime Video also showed off the Invincible Season 2 trailer and announced the November 3 premiere date.
The Atom Eve video game will be released in 2023 and will be available on Steam. Check out the teaser below.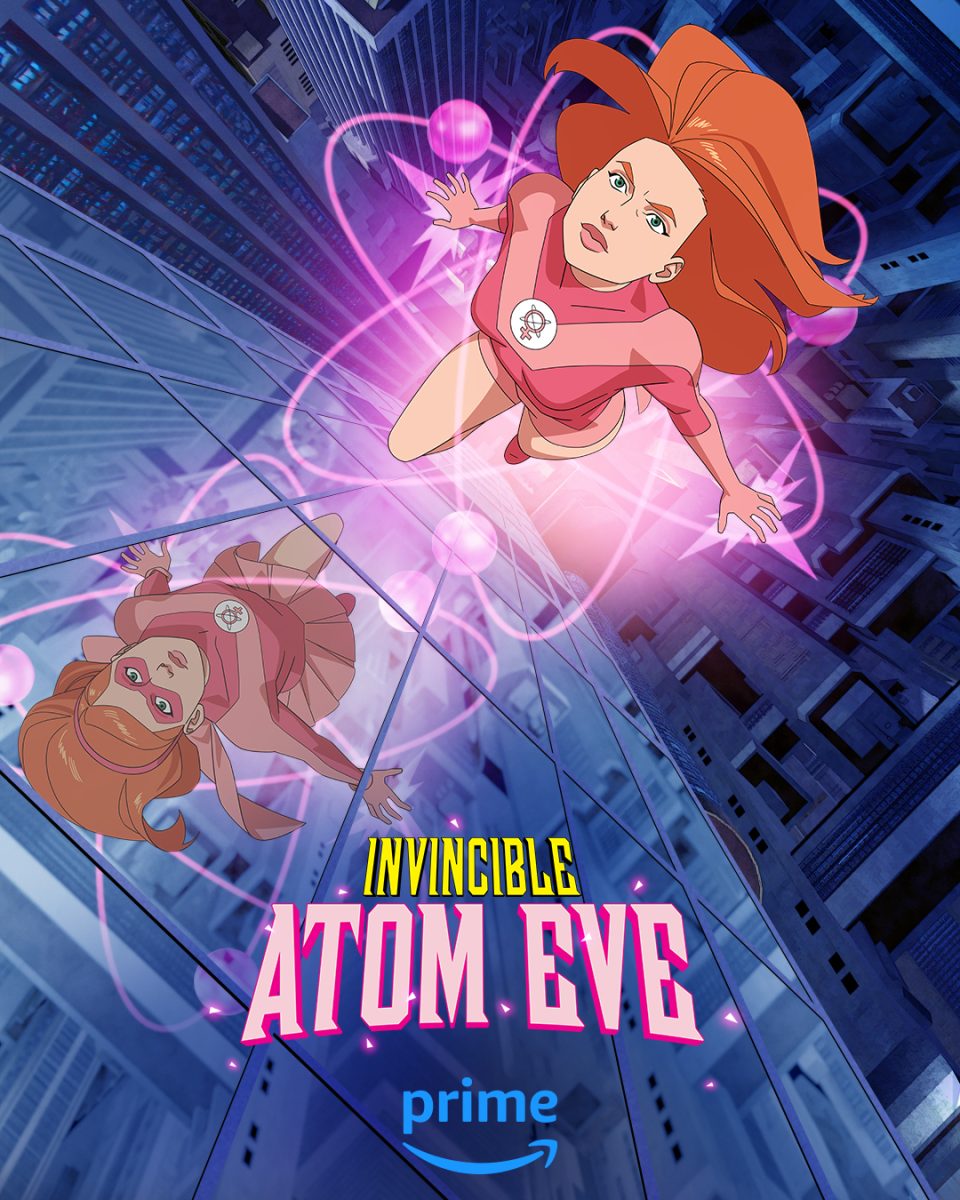 As announced at #SDCC during yesterday's #Invincible20 panel, Atom Eve is getting her own video game.

Coming soon! @InvincibleHQ pic.twitter.com/DftSOWEGom

— Skybound Games (@skyboundgames) July 22, 2023
Before Season 2 arrives, witness the rise of Samantha Eve Wilkins. INVINCIBLE ATOM EVE, a special origin story episode, drops tonight on @PrimeVideo and screens 10 p.m. PT at SDCC!!! pic.twitter.com/K3EHK5qa08

— INVINCIBLE (@InvincibleHQ) July 22, 2023
Can't wait for you to watch… [SMASH TO ATOM EVE TITLE CARD]. Invincible Atom Eve, a special episode, now available on @PrimeVideo. pic.twitter.com/IS9M8apIgK

— INVINCIBLE (@InvincibleHQ) July 22, 2023
You have no idea how many times we had to spell check this pic.twitter.com/eCZdsVbCCH

— INVINCIBLE (@InvincibleHQ) July 22, 2023
Comic to screen!!! pic.twitter.com/pXONNUQSwj

— INVINCIBLE (@InvincibleHQ) July 22, 2023
RIGHT NOW! https://t.co/dFanpOhd9V

— Robert Kirkman (@RobertKirkman) July 23, 2023