HBO has released the House of the Dragon Episode 3 preview offering a look at the next episode and revealed the new Season intro.
Tonight's second episode was another good one which happened to feature the show's new opening intro featuring a familiar song.
The intro features the same music that opened all eight seasons of the main Game of Thrones series but with new animation to reflect House of the Dragon.
The intro shows blood flowing through the streets of some sort of maze where the blood seems to be going to and/or unlocking house to house or crown to crown where all the blood leads to and ends up at the House of Targaryen. It's probably safe to say we are in for a blood-soaked first season.
Watch the Episode 3 preview and the intro below.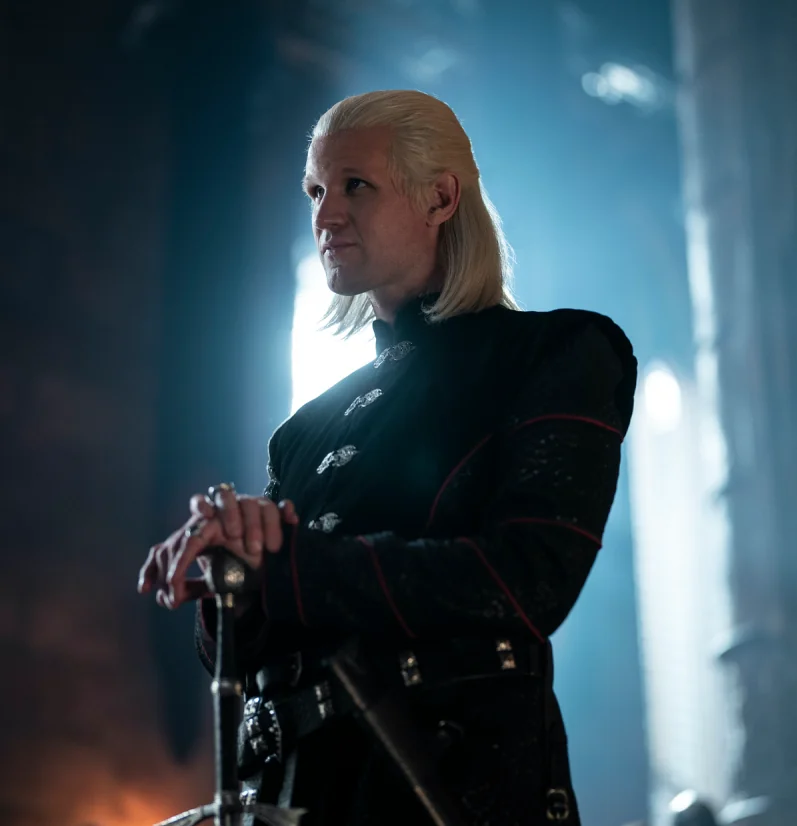 House of the Dragon is a huge hit
Following last week's record-breaking debut episode that saw over 20 million people tune in, HBO has already renewed House of the Dragon for Season 2.
"We are beyond proud of what the entire House of the Dragon team has accomplished with season one," said Francesca Orsi, EVP, HBO Programming. "Our phenomenal cast and crew undertook a massive challenge and exceeded all expectations, delivering a show that has already established itself as must-see-TV. A huge thank you to George, Ryan, and Miguel for leading us on this journey. We couldn't be more excited to continue bringing to life the epic saga of House Targaryen with Season 2."
Starring in the show includes Matt Smith, Paddy Considine, Olivia Cooke, Emma D'Arcy, Steve Toussaint, Eve Best, Fabien Frankel, Sonoya Mizuno, and Rhys Ifans.
The additional cast includes Milly Alcock, Bethany Antonia, Phoebe Campbell, Emily Carey, Harry Collett, Ryan Corr, Tom Glynn-Carney, Jefferson Hall, David Horovitch, Wil Johnson, John Macmillan, Graham McTavish, Ewan Mitchell, Theo Nate, Matthew Needham, Bill Paterson, Phia Saban, Gavin Spokes, and Savannah Steyn.
Based on George R.R. Martin's book Fire & Blood, the series House of the Dragon takes place 200 years before the events of Game of Thrones and tells the story of House Targaryen.
House of the Dragon airs weekly on Sundays at 9:00 p.m. ET/PT on HBO and will be available to stream on HBO Max, leading up to the finale on October 23.
House of the Dragon: Episode 3 preview:
House of the Dragon intro: