Check out Henry Cavill showing off the Superman big guns as another image of the actor hits the net while filming the Netflix series, The Witcher.
The image comes from strength and conditioning coach Dave Rienzi on Instagram. As I previously said, this looks to be the biggest I have ever seen Henry Cavill, which is noted by his strength and conditioning coach as Cavill is taking things to the next level. The Superman actor also previously let it be known that six-time Mr. Olympia Phil Heath is an inspiration for his training. The pic features Henry Cavill signing a Superman statue which will remain in the Flex Gym in Budapest where Arnold Schwarzenegger also recently visited while filming the new Terminator 6.
Incredibly productive trip to Budapest to prep and train @HenryCavill for key scenes in the upcoming @Netflixseries #TheWitcher.
His choice to take things to the next level is no small task as he's currently working a grueling shoot schedule working French hours(12+ hour days -no lunch breaks) plus an additional 2 hours for hair and make up prep. His 110% commitment is no joke.
Thank you to Adam @FlexgymBudapest where this Superman statue now lives.
#RienziStrength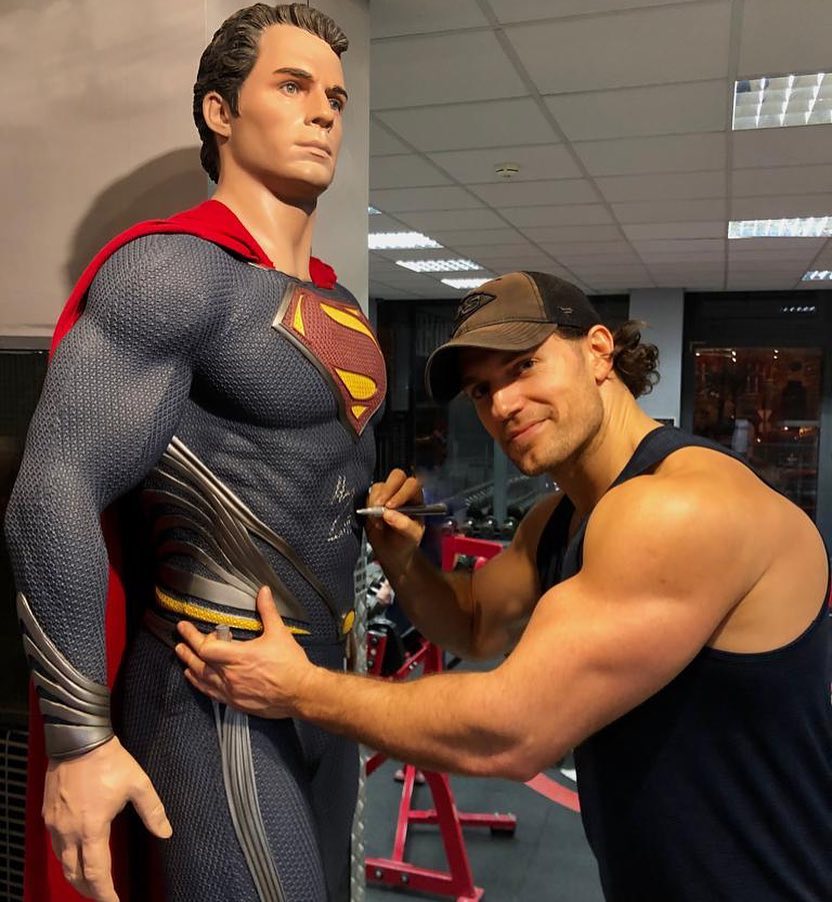 Here are some more previously posted images of Henry Cavill showing off the Superman – or should we say – the Geralt of Rivia big guns. The character is described as a solitary monster hunter who struggles to find his place in a world where people often prove more wicked than beasts. So it is safe to assume that Henry needs all the muscle not only to take on the monsters but the humans in the series as well! Regarding returning to play Superman in a potential Man of Steel 2, nothing officially has been said but a rumor was recently shot down offering some promise.