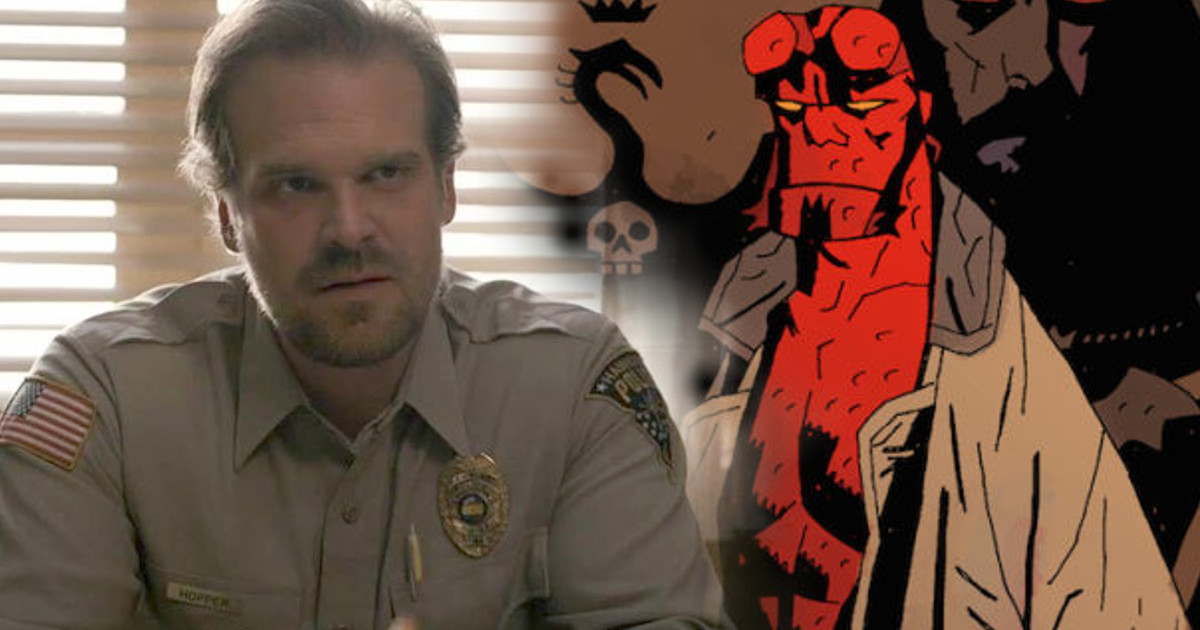 While Hellboy 3 isn't happening, a new Hellboy movie is in development, which will be an R-rated reboot.
Hellboy creator Mike Mignola took to Facebook to announce the Hellboy reboot will be directed by The Descent and Game of Thrones director Neil Marshall and will star David Harbour, known for Stranger Things on Netflix and also for recently being up to play Cable in Deadpool 2.
THR further ads the new Hellboy reboot has a working title of Hellboy: Rise of the Blood Queen and has a script written by Andrew Cosby, Christopher Golden and Hellboy creator Mike Mignola.
It's also noted both Guillermo Del Toro and Ron Perlman are not involved with the Hellboy reboot.
The Hellboy reboot is coming from Millennium and producers Larry Gordon and Lloyd Levin with Mike Richardson of Dark Horse Entertainment is also producing.