It's not Johnny Depp vs Amber Heard, but it will have to do as the Gwyneth Paltrow trial is currently underway, and Twitter loves it.
Gwyneth Paltrow is being sued by a 76-year-old man over alleged injuries suffered over six years ago during a ski accident at a posh ski town known for welcoming celebrities each year for the Sundance Film Festival, Park City.
The details include that the 76-year-old man, Terry Sanderson, originally was suing Gwyneth Paltrow for $3.1 million but a judge threw that out ruling he wasn't entitled to punitive damages, so the man, a retired Salt Lake City optometrist described as frequenting high-end ski resorts and who travels internationally, revised his claims and now is suing for damages of more than $300,000.
In turn, Gwyneth Paltrow has countersued, but the actress is only asking for $1 and the cost of legal fees, so for Gwyneth Paltrow, it isn't about the money, it's about keeping her reputation.
Making up the jury are wealthy residents of Summit County in Colorado, where the average home sells for $1.3 million.
The Gwyneth Paltrow trial is currently on day #3 where Twitter users have been posting video featuring the actress who is known for Marvel's Iron Man movies, Avengers: Endgame, and lots more, where one, in particular, sees her lawyer ask the judge to move the camera, as a camera set up by the Associated Press is pointed directly at the face of Paltrow — which more than a few Twitter users have pointed out.
Check out the reactions below.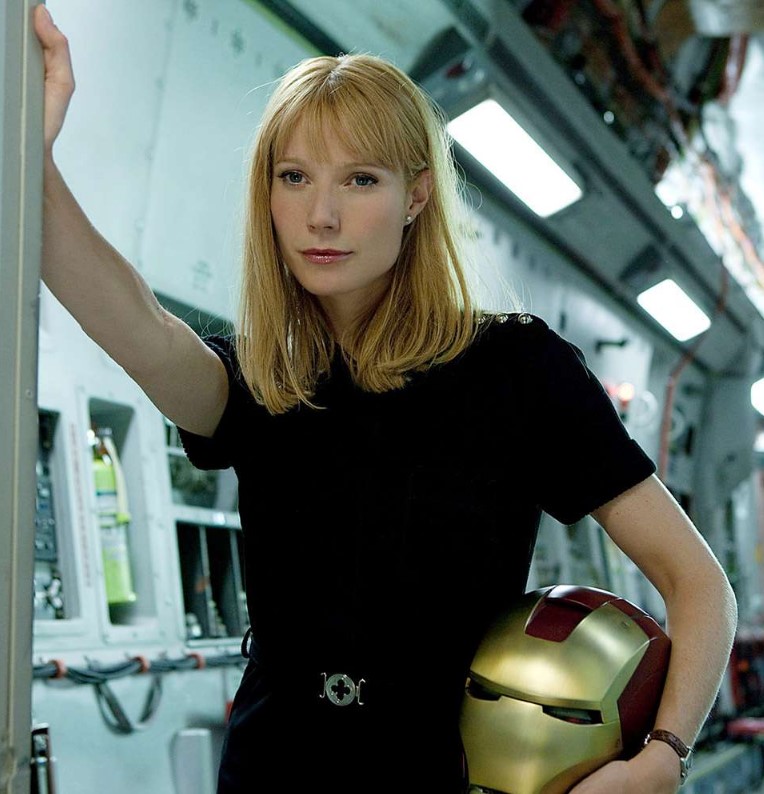 Gwyneth Paltrow trial details
The Gwyneth Paltrow trial continues, with Paltrow expected to take the stand on Friday, and her children, Apple and Moses, are also expected to take the stand sometime during the trial.
In court filings, Paltrow's filings in part say, "She did not knock him down. He knocked her down. He was not knocked out" and that the 76-year-old man is trying to exploit her celebrity and wealth.
The incident occurred way back in 2016, where Gwyneth Paltrow claims the man crashed into her from behind and delivered a full "body blow" which saw him apologize for.
According to the 76-year-old, he alleges Paltrow was skiing "out of control" when she hit him from behind "knocking him down, landing on top of him, and causing him to suffer a concussion, brain injury and four broken ribs."
The man says he delayed filing any legal action for three years due to issues with attorneys and difficulties functioning properly as a result of his concussion.
Twitter reacts to Gwyneth Paltrow trial:
Gwyneth, girl, you better work on those expressions before the jury comes in #GwynethPaltrowtrial pic.twitter.com/HReemmsshO

— Jay (@theshamingofjay) March 22, 2023
Plaintiff attorney objects and #GwynethPaltrow lawyer says "let's keep the interruptions to a minimum, would we?" LMAO WHAT 🤣🤣😭😭#GwynethPaltrowtrial pic.twitter.com/oE2kIMvPKs

— Jay (@theshamingofjay) March 22, 2023
Plaintiff attorney: objection

Defense attorney: I don't want an objection your honor

Bro. What 😭😭😭😭😭#GwynethPaltrowtrial pic.twitter.com/JaNdnSuFSq

— Jay (@theshamingofjay) March 21, 2023
You lost me on the dollar bill, homie! #GwynethPaltrow #GwynethPaltrowtrial pic.twitter.com/fQXsu4jLOU

— DeL2000 (@DeL2000) March 21, 2023
The way she looks at others.. 🤬 she should have to pay a "face fine " – if I would see her looking like this on a snowy hill, I would run her over too 😤😤😤

#GwynethPaltrowtrial #GwynethPaltrow #gwynethpaltrowskicrashcase pic.twitter.com/OtDTP5SHoP

— Lilly inLondon (@Lilly_in_London) March 23, 2023
Wait is Gwyneth scrolling on her phone #GwynethPaltrowtrial pic.twitter.com/pl9fyaRf7v

— Jay (@theshamingofjay) March 22, 2023
The witness referred to Gwyneth's new husband as "the Coldplay guy" hahahahahahahahaha #GwynethPaltrowtrial pic.twitter.com/pGhpe7lbqc

— Jay (@theshamingofjay) March 21, 2023
By now I don't even care if she bumped into him or not – her attitude is pissing me off so much #GwynethPaltrowtrial #GwynethPaltrow #gwynethpaltrowskicrashcase pic.twitter.com/vPTaNimygG

— Lilly inLondon (@Lilly_in_London) March 23, 2023