Big news in the comic book world as Greg Capullo, known for doing the art on the Scott Snyder Batman comics at DC, is jumping ship to Marvel.
The news comes from Mark Millar, the creator behind the likes of Kick-Ass, who interviewed Capullo on his YouTube channel and wrote about it in his e-mail newsletter.
"My friend Greg Capullo announced at the weekend he was leaving DC for Marvel and this is HUGE news. I was lucky enough to be the first person he talked to about this on my YouTube channel yesterday and you can get all the details here," said Millar.
The details include that Greg Capullo will first start with Marvel drawing covers as Capullo is still busy with his creator-owned project, Creech (see below), and then once Creech is done, Capullo will do a three-six issue project.
"Marvel's been approaching me forever. When Joe Quesada was Editor-In-Chief, he would send me an open contract, for like ten years he sent me an open contract… I've always known I wanted to do more Marvel stuff," explained Capullo. "Here's the thing, I've been at DC a very long time and had a great time and now I'm working on the Creech III… I run into CB [Cebulski, Marvel EIC] a lot and so I said you know just to get started we'll do a project but I'll do some covers. So that announcement is first and foremost."
Capullo continued, "It's just going to be doing some covers because Creech has to be my priority, it's 110 pages I got to get through with that, and CB and I have discussed a particular project because here's where I am at, I'm 60 now… I don't want to do runs anymore. I told everybody, DC, Marvel whoever, three to six issue run and that's it. I can't keep getting locked in because I want to do a few things before I hang up my pencil.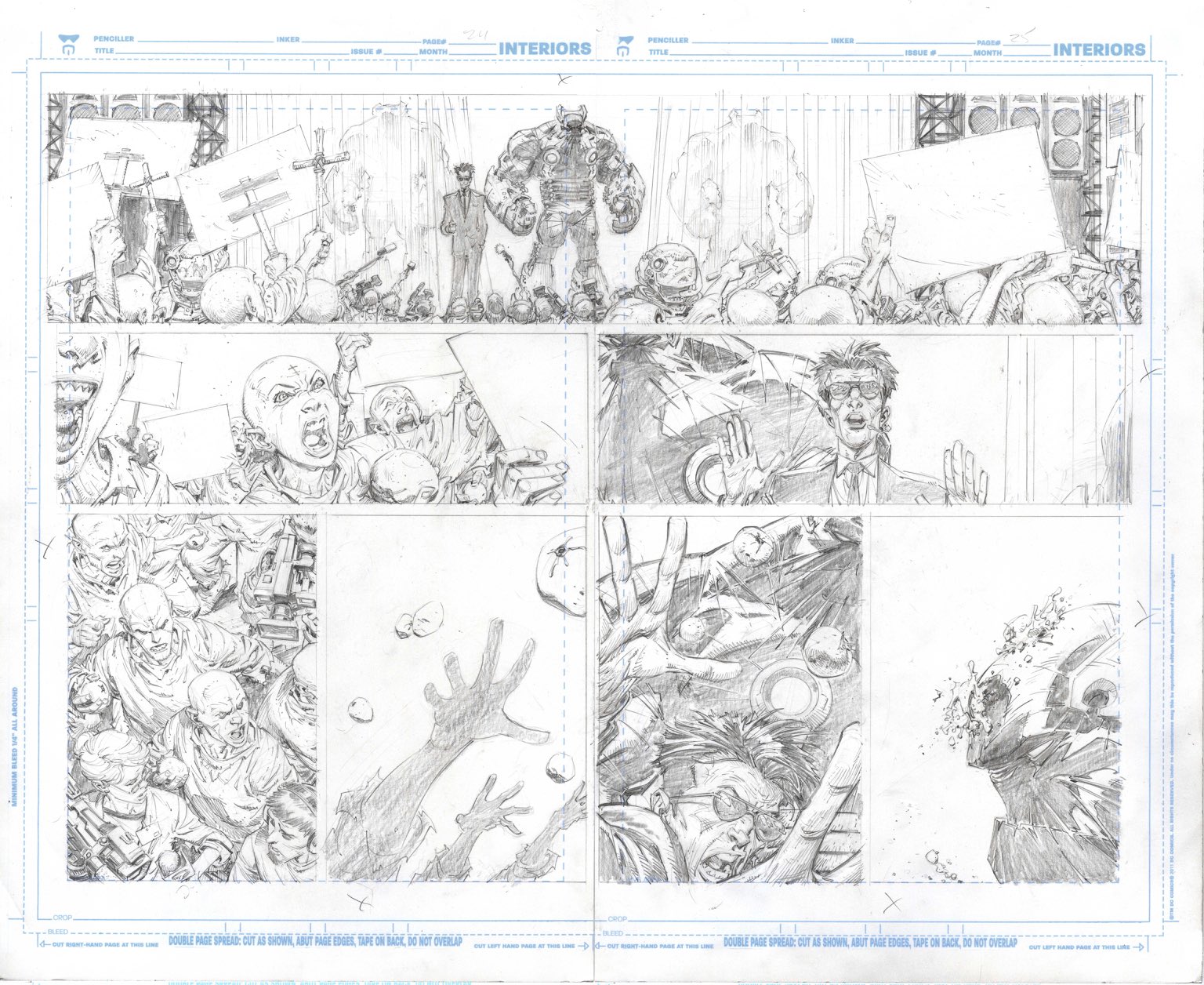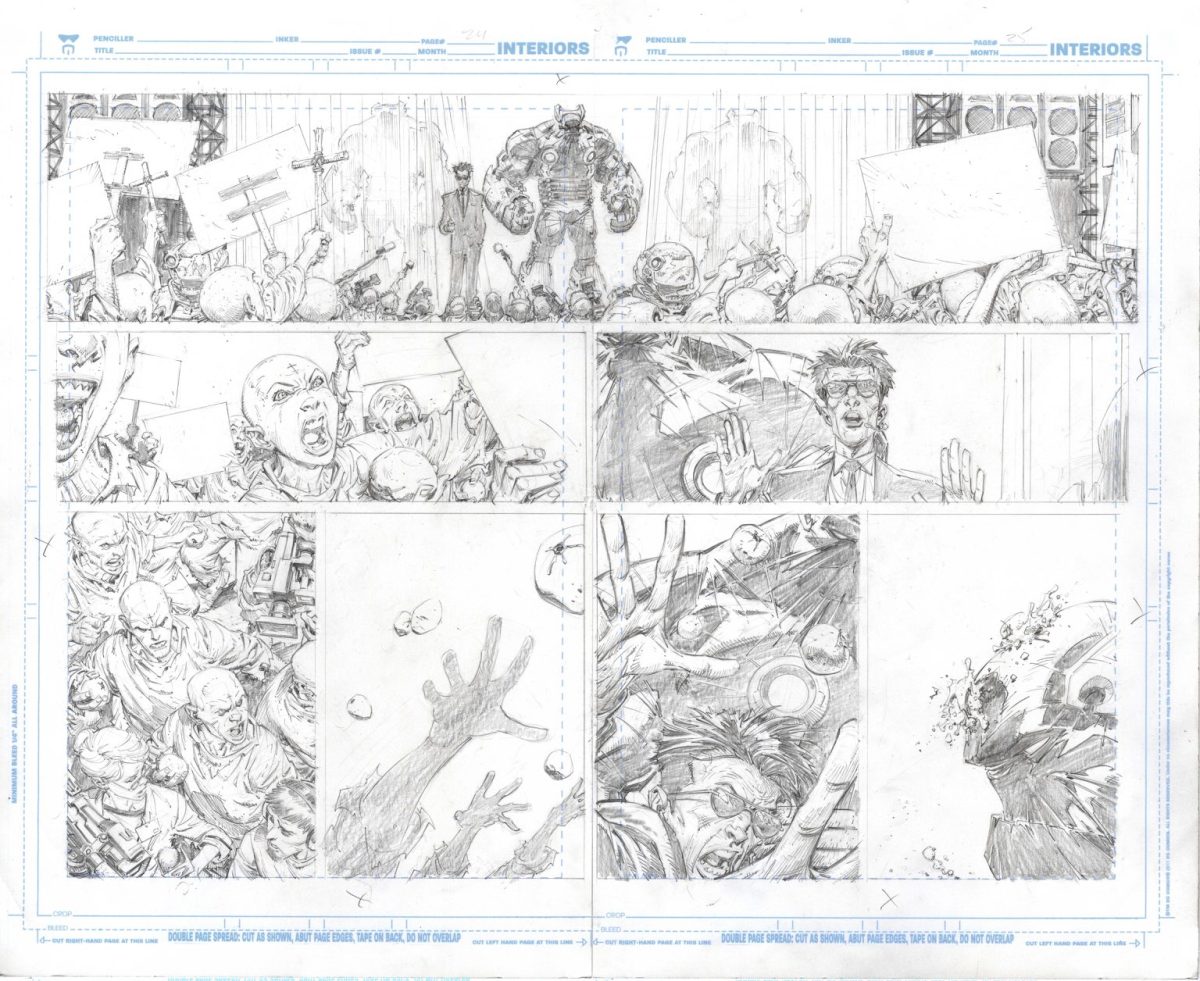 Greg Capullo will work on Marvel after Creech
"My intention is to do some covers while I'm working on the Creech, do a project with Marvel, and then what happens after that, I'm not sure," said Capullo. "I talked with Scott [Snyder] about an original idea I have, we'll probably do something like that at some point. I want to balance. I want to do creator-owned but stick with doing cool superhero projects."
Capullo added, "Let me put it this way, the comic book heroes at Marvel and DC are what made me want to do this… It still gives me joy if I got to draw the Hulk or Fantastic Four, you know what I mean, and it was a blast doing Batman. Why would I deprive myself of that pleasure? Life is short and that's the stuff that made my heart pound when I was a little kid and so I think I could do both, right? So I'll just go back and forth and that way I can have my cake and eat it, too."
Millar brought up that both DC Comics and Marvel Comics aren't what they used to be (also mentioned that in his newsletter) and said the industry needs some brilliant people to make things great again and recommended that Capullo team with Scott Snyder on X-Men or Donny Cates on something like Wolverine.
Fun fact: Greg Capullo actually got his start with Marvel Comics on Mark Gruenwald's Quasar (my favorite character that led to the creation of this site) and designed Quasar's new costume.
Look for Greg Capullo's art in Batman/Spawn out in January.
Greg Capullo Batman/Spawn: